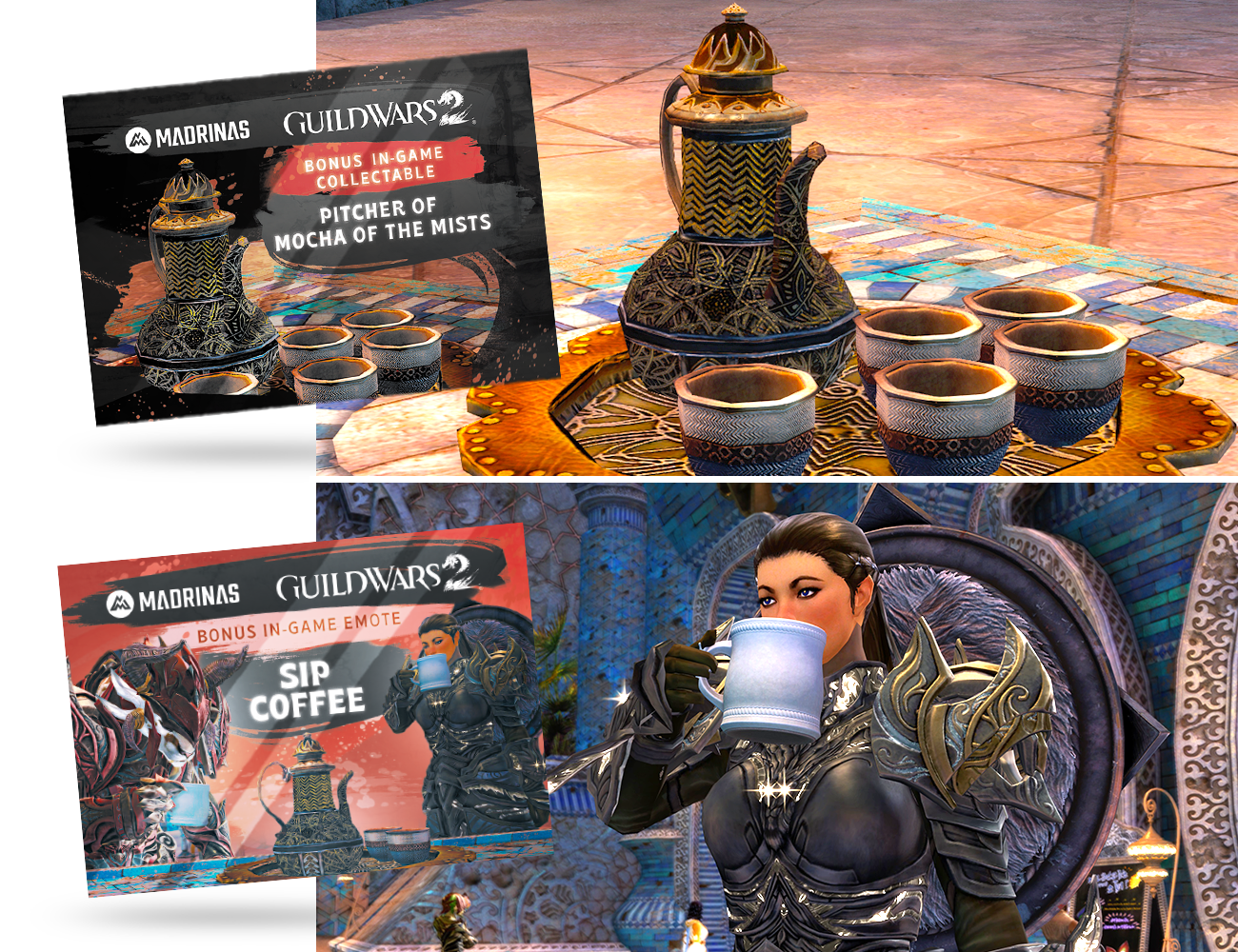 In-Game Items Included!
Out of the Mists comes this Limited Edition Mocha of the Mists Cold Brew Coffee! Every faction in Tyria is champing at the bit to get their hands on it. Mocha of the Mists Instant Cold Brew Coffee is a great choice for those new to the coffee world as it brings out the chocoholic in all of us! Grab your tub today and fuel your guild! BONUS: Your order also includes access to an in-game "Pitcher of Mocha of the Mists" & the "Sip Coffee" emote. Each tub will include two digital download cards for a Guild Wars 2 in-game items, so you can fuel up in-game!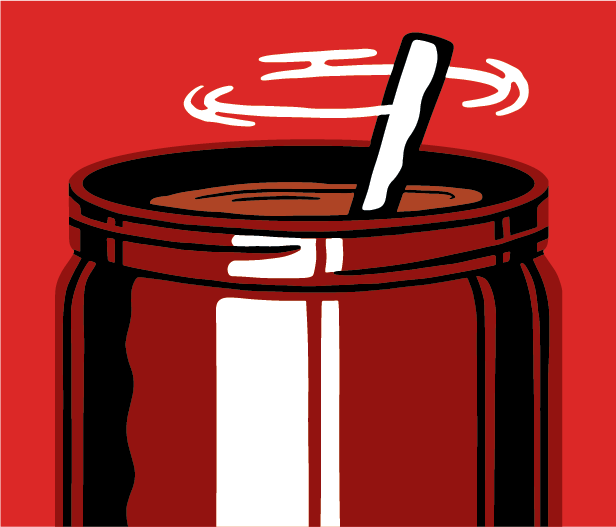 Stir powder in the tub before scooping.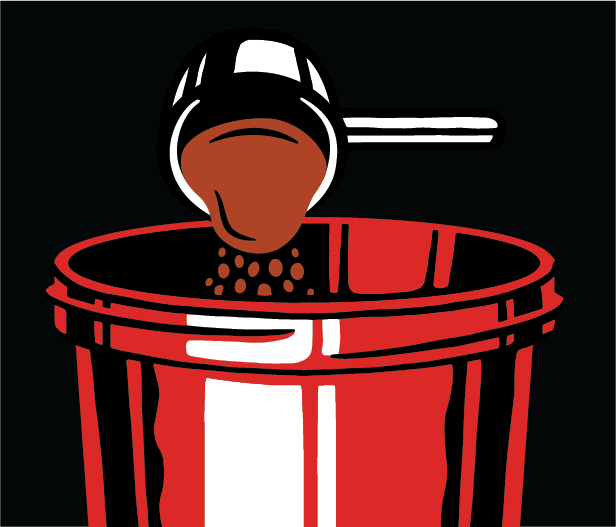 Add one scoop to 13 ounces of ice-cold water.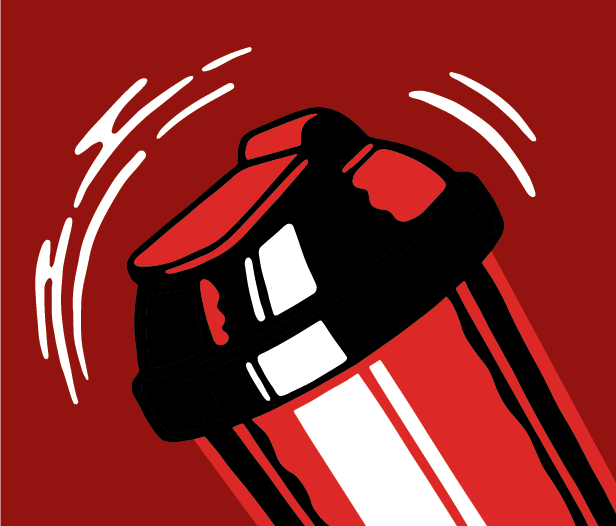 Shake well (Pro tip: Add a few ice cubes to your shaker cup)!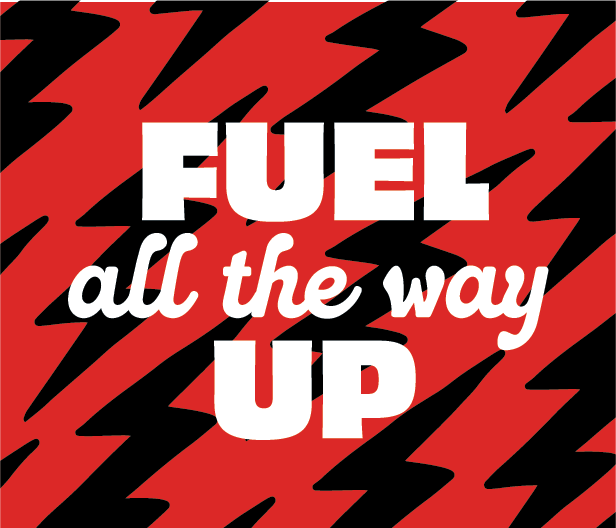 Fuel all the way up & enjoy your #coffee4fuel!

I rarely drink coffee, this particular product changed my mind.
It's a very rare occurrence that I'll drink a cup coffee, I'm mostly just a tea or water type of person. This flavor though got me hooked, it isn't strong but isn't weak either in terms of flavor and overall sweetness. I think if I'm ever in the mood for coffee again I'll go to this particular product.
A unique flavor from an unique brand
While it is a good source of caffeine it isn't too strong. I enjoy a good mocha beverage and this doesn't disappoint. Definitely will buy from this brand again. And the fact that they sent out my order in just a few days is pretty awesome too. Looking forward to seeing more and if they do another collaboration with guild wars 2 I am buying it post haste
Tastes great and love the new emote!
I am not a typical coffee drinker, so no expert here, but this was so delicious that I immediately made a second cup. A great pick-up for a Friday afternoon! Happy to support both Guild Wars and Madrinas in this collab!
I Like it!
j'aime beaucoup. Je recommande <3
Best mocha ever
I drink alot of coffee, both hot and iced and I am very very particular about my mocha. I am also a Guild Wars 2 player so when i saw this collaberation I hestiated at first because I was unfamilar with the company. But I thought what the heck..I am gonna try it and I am soooooo glad I did! This blend is not overly sweet and has a great coffee and choclate flavor. Plus the fact that you dont need to add anything other than water is super convienient!! Its just a shame that this is limited edition and not a perminent flavor. I have also tried the classic mocha which is also so fantastic that i decided to put it on subscription!!