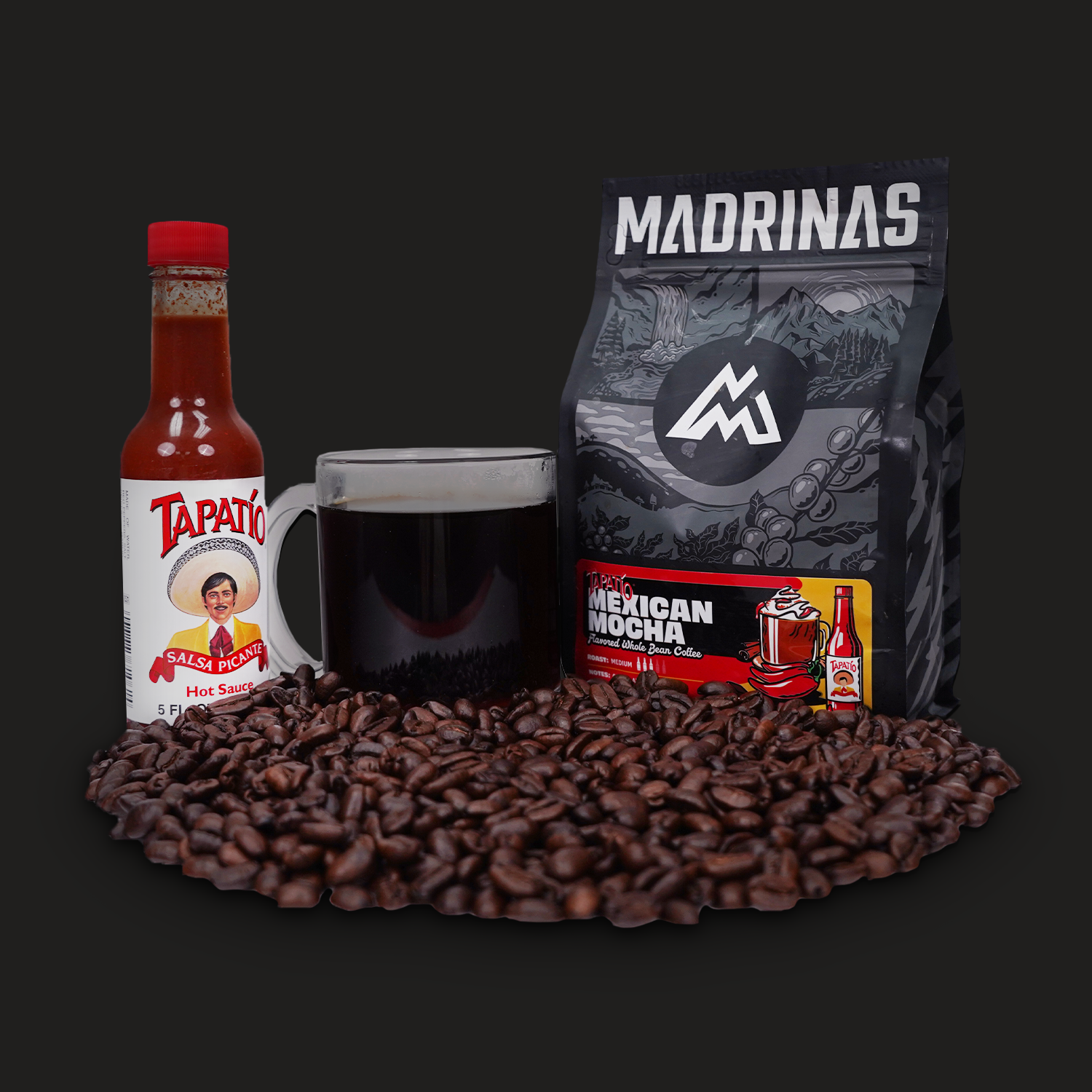 Roast
Flavor Notes
Chocolate / Cinnamon / Spices
SOURCING
We work directly with suppliers to source only high quality, Specialty Class Arabica coffee beans and promote sustainable business practices
Brewing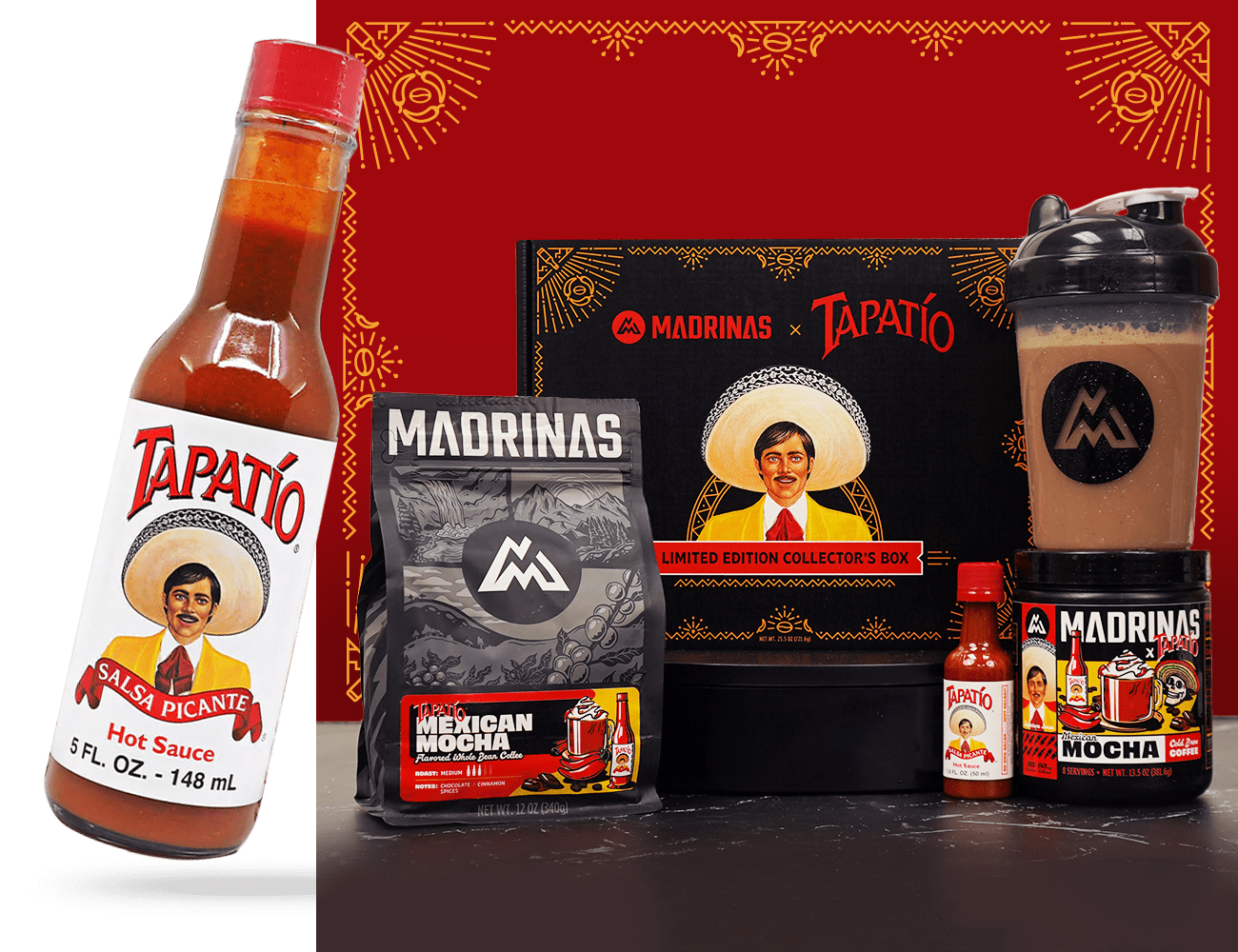 About Tapatio
For over 50 years, Tapatio's sauces and spices have become household staples across America! Tapatio is an authentic Mexican brand and family run company headquartered in Vernon, California. It is the #1 hot sauce in the Western United States. Put a kick in your coffee with Tapatio & Madrinas!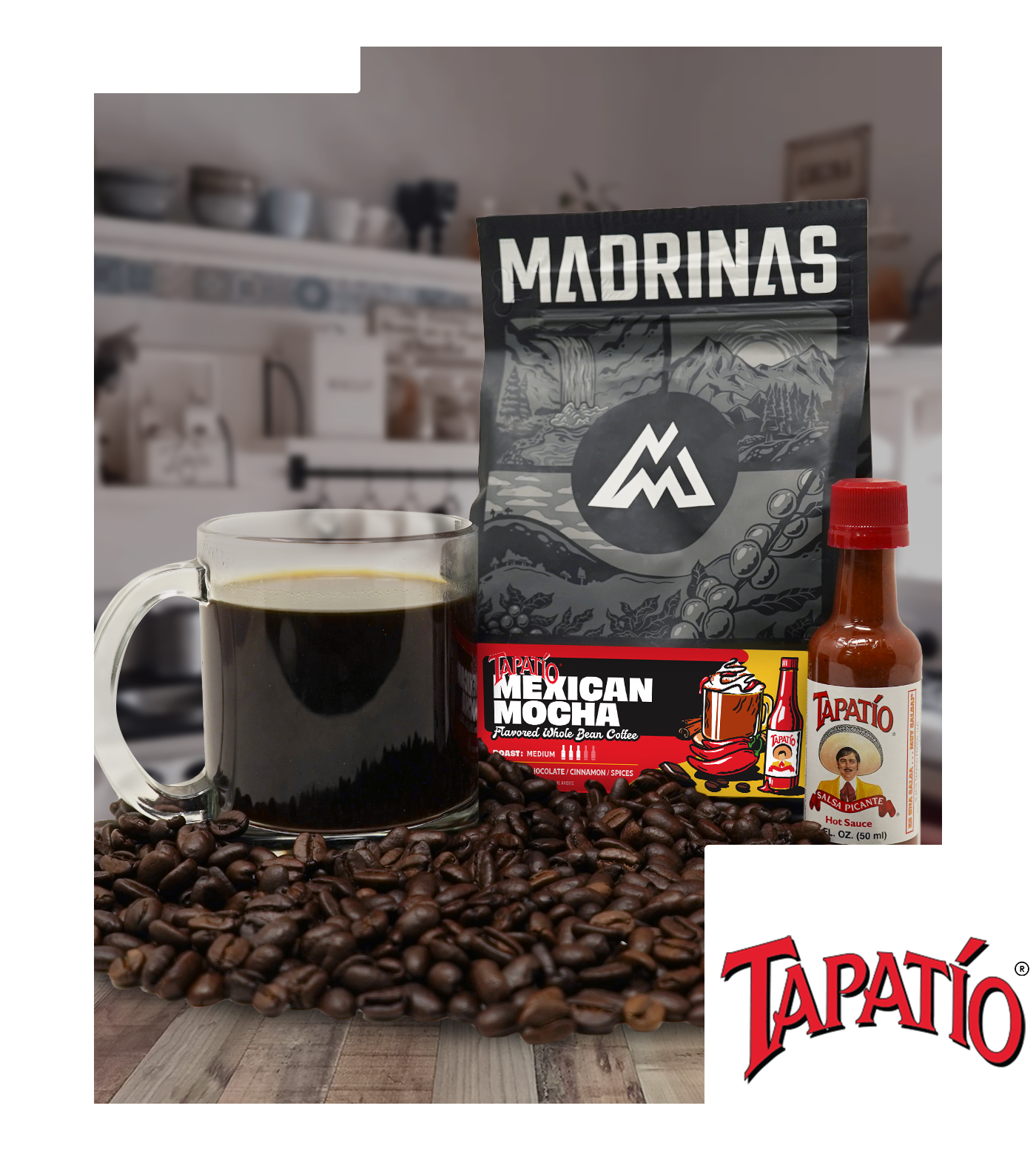 TAPATIO MEXICAN MOCHA DRIP COFFEE
INGREDIENTS
- Madrinas Mexican Mocha Whole Bean Coffee
DIRECTIONS
1. Grind your desired amount of Mexican Mocha Coffee (Two Tablespoons per person drinking)
2. Pour Grounds into filter and place in basket of your coffee pot.
3. Let your coffee pot do it's thing!
4. Enjoy your Mexican Mocha! Drop in a dash of Tapatio Hot Sauce... if you dare!