White Chocolate Peppermint Mocha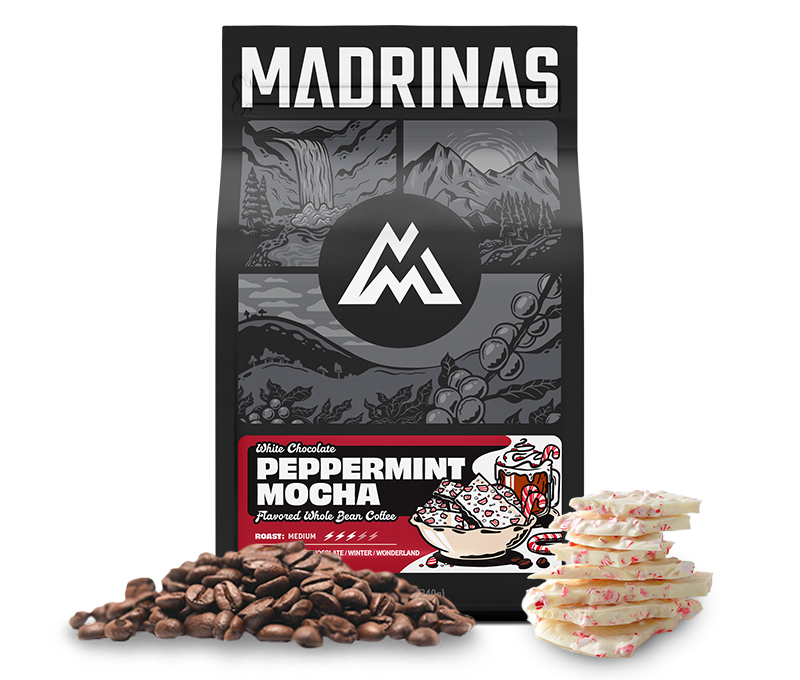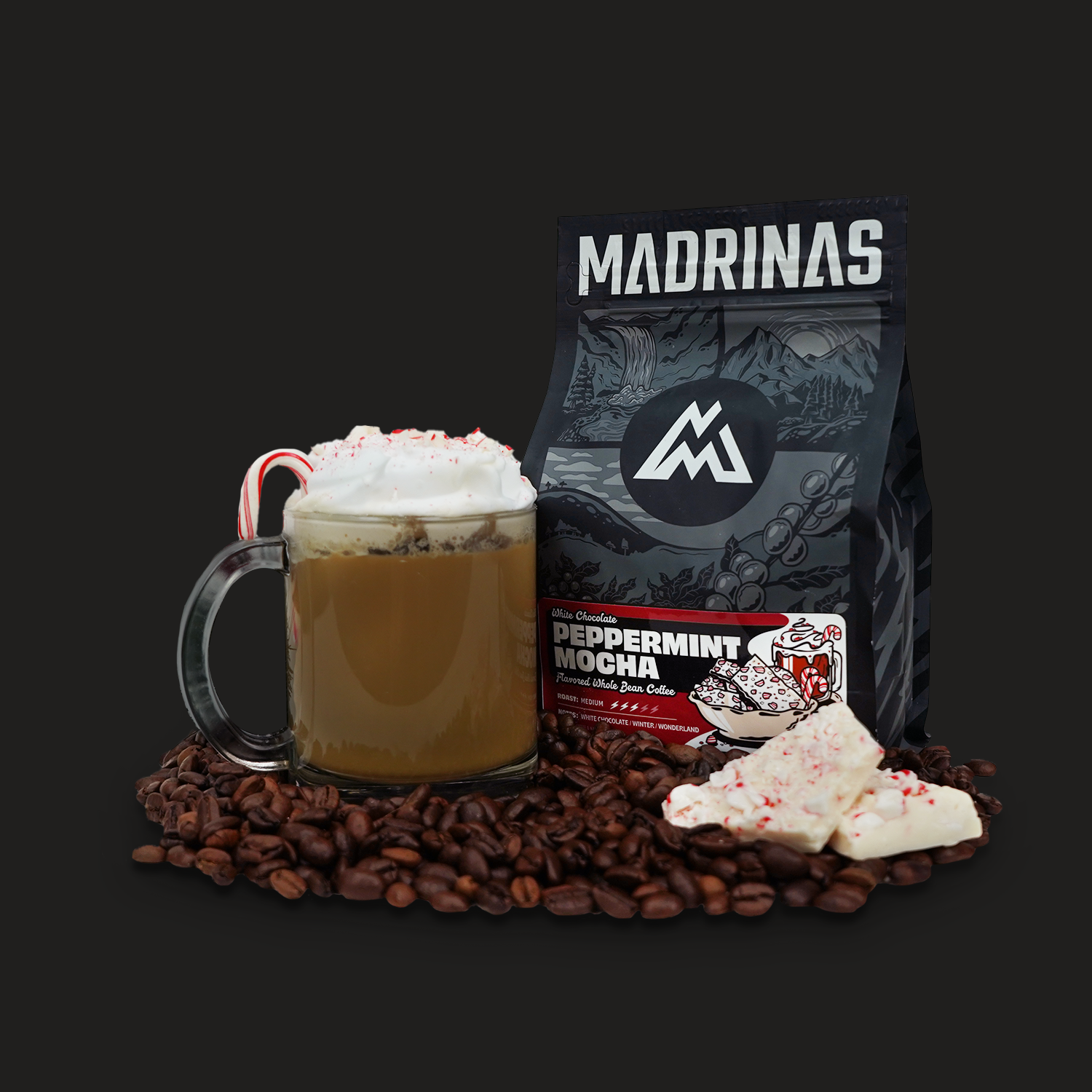 Roast
Flavor Notes
White Chocolate / Winter / Wonderland
SOURCING
We work directly with suppliers to source only high quality, Specialty Class Arabica coffee beans and promote sustainable business practices
Brewing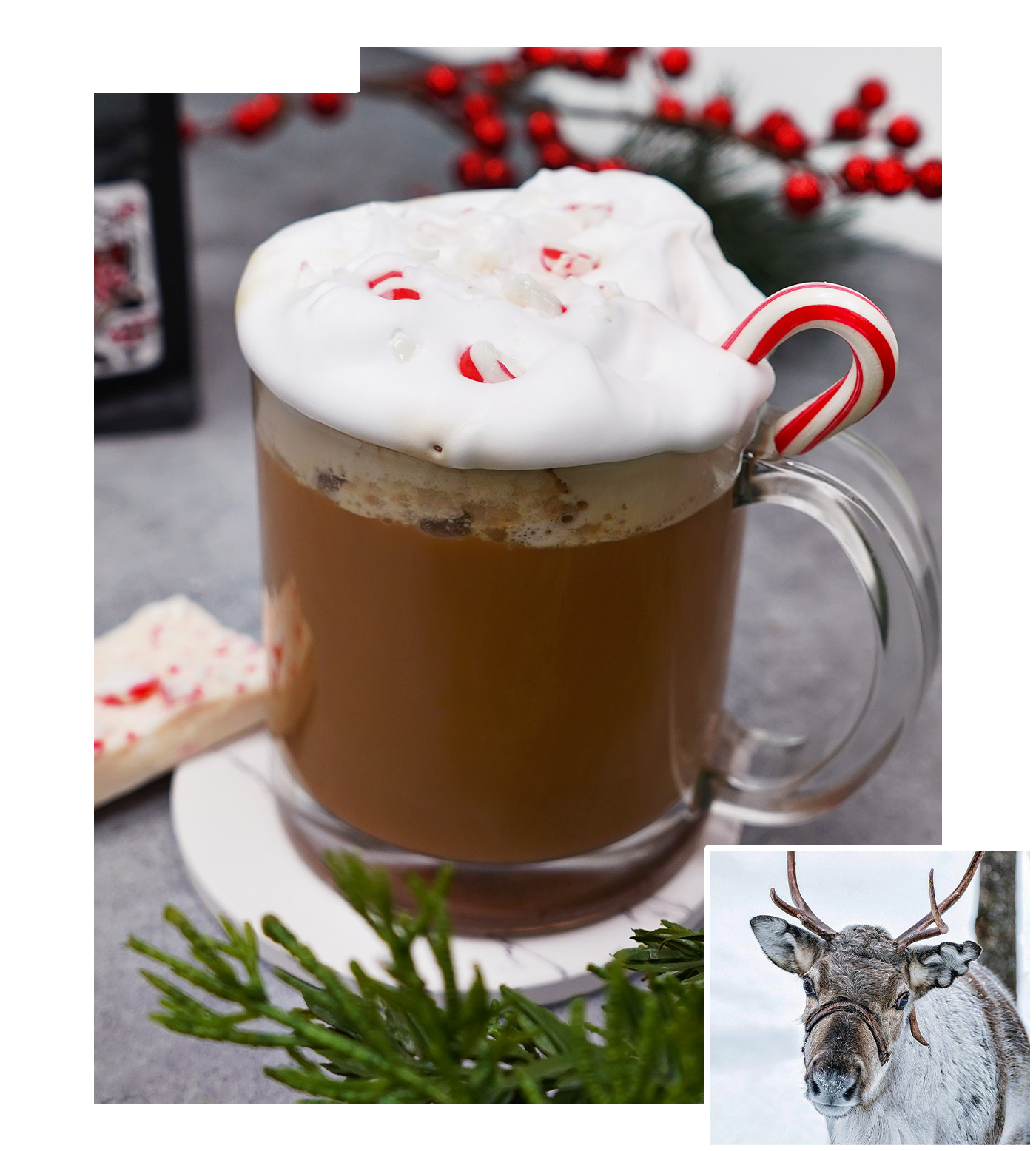 Blitzen's Brew
INGREDIENTS
- 6 oz of hot Madrinas White Chocolate Peppermint Mocha coffee
- 1/2 cup of milk (any variety or non-dairy alternative will work)
- 2 tbsp heavy whipping cream
- 1 tbsp additional milk
- 1 tbsp simple syrup
- 2 Mini Candy Canes (1 crushed)
DIRECTIONS
1. Brew your Madrinas White Chocolate Peppermint Mocha blend to your liking
2. Once coffee is brewed, add 1/2 cup of milk and swirl with a spoon
3. Pour heavy whipping cream, additional 1 tbsp of milk, and 1 tbsp simple syrup into a separate cup
4. Froth together ingredients in Step 3 and create a sweet cream cold foam!
5. Pour cold foam onto your coffee
6. Top with crushed candy canes
7. Stick your other mini candy cane in the cold foam! Voila, enjoy!