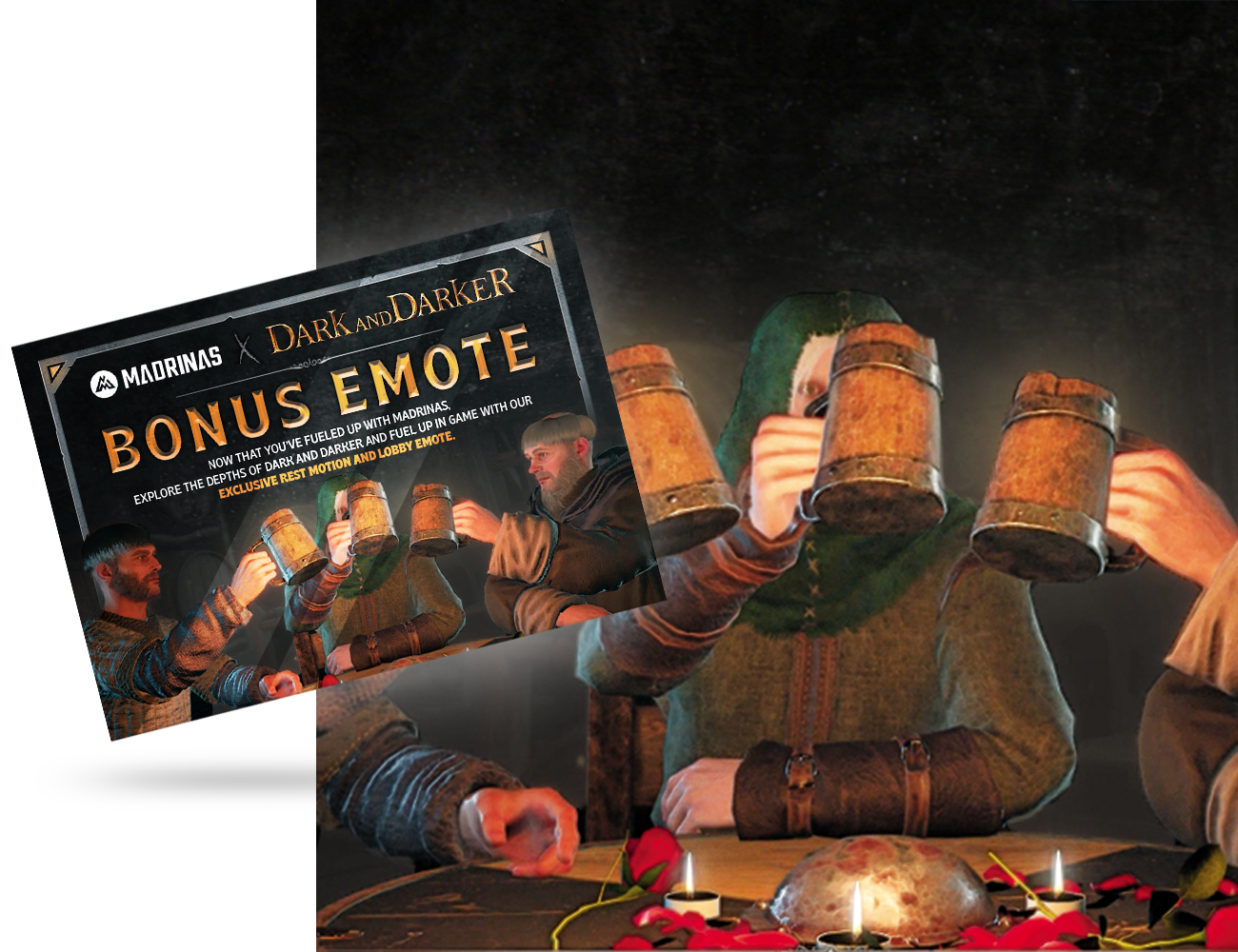 About Dark and Darker
Dark and Darker is an unforgiving hardcore fantasy FPS dungeon PvPvE adventure. In the game, players band together with their friends and use courage, wits and cunning to uncover mythical treasures and defeat gruesome monsters, while staying one step ahead of other devious treasure hunters. The game is developed by IRONMACE, a merry band of veteran game developers headquartered in Seoul, South Korea.
Step 1: Login to Dark and Darker with any character on your account and click "Shop" in the top menu.
Step 2: Click the "Enter Code" button. 
Step 3: Enter the 16 digit code below to unlock the exclusive "The Perfect Brew" emote and "Coffee Time" rest motion for your entire account. 
Step 4: Fill your in-game tankard with Madrinas Dark Roast and prepare for the dungeons!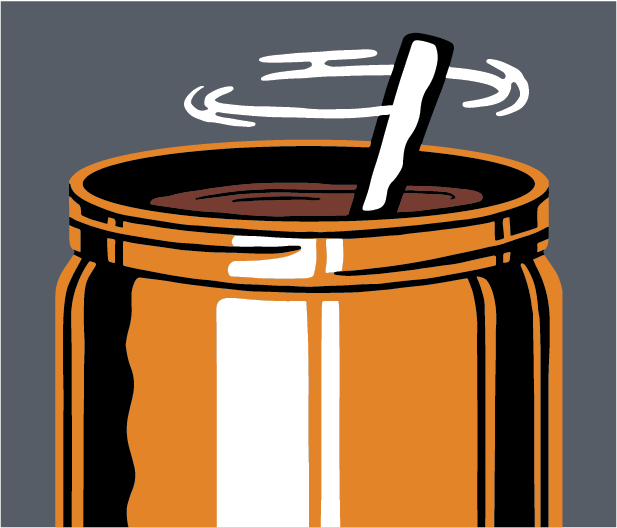 Stir tub ingredients well before scooping.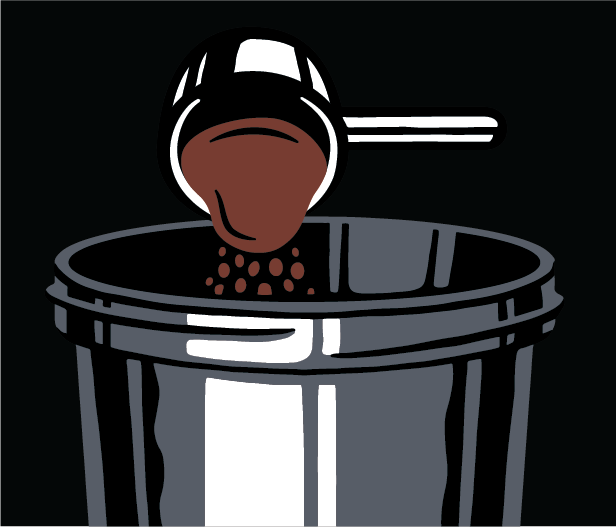 Add one scoop of Cold Brew Coffee magic to 13 ounces of ICE-COLD WATER.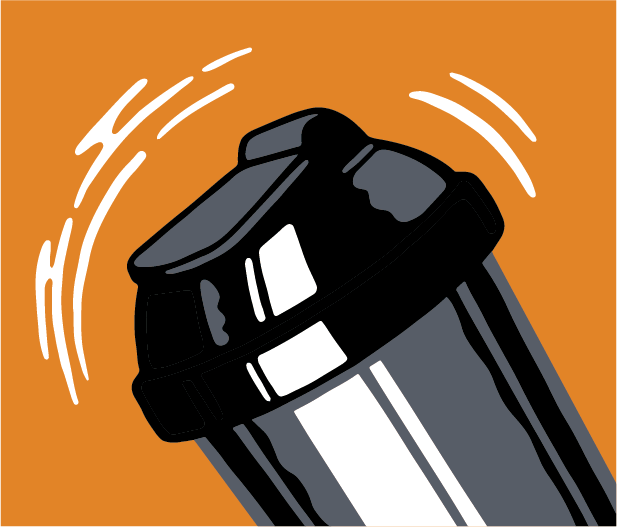 Shake well (Pro tip: Add a few ice cubes to your shaker cup)!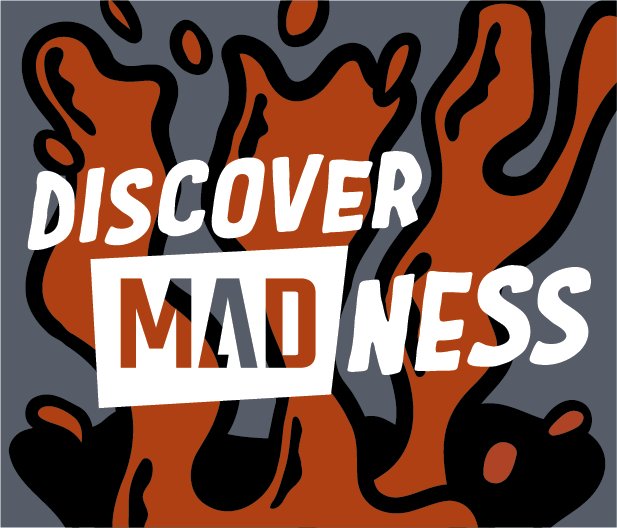 Ready in an instant! Start sipping and Discover MADness!

Rich and bold. Worth every penny
Madrinas, what are you putting in your coffee.
Got me more hooked on this coffee than the game itself, bought it and beat cave troll.
Can confirm, spells work 50% better after taking a sip of the dark roast
- John Warlock
Edited: Coffee is AMAZING! But..
The beans are so strong and rich which is what am looking for. But unfortunately I haven't received the emote code card which made really sad about it. I've contacted the support team and hopefully they'll solve that issue.
Edit: Problem solved and I got the replacement code with such a short notice. Huge thanks to support team and much love<3
It looks like our team was able to get you a replacement code! Please let us know if there is anything else we can assist you with!
Gamer Review
My only reason for purchase was because I wanted to be able to drink coffee in game while I'm resting. That's right, I spent 50$ on an emote. I'm a gamer.
Great Taste
Bought it for the collaboration with dark but I actually really ended up enjoying the cold brew along with the darker roast bag