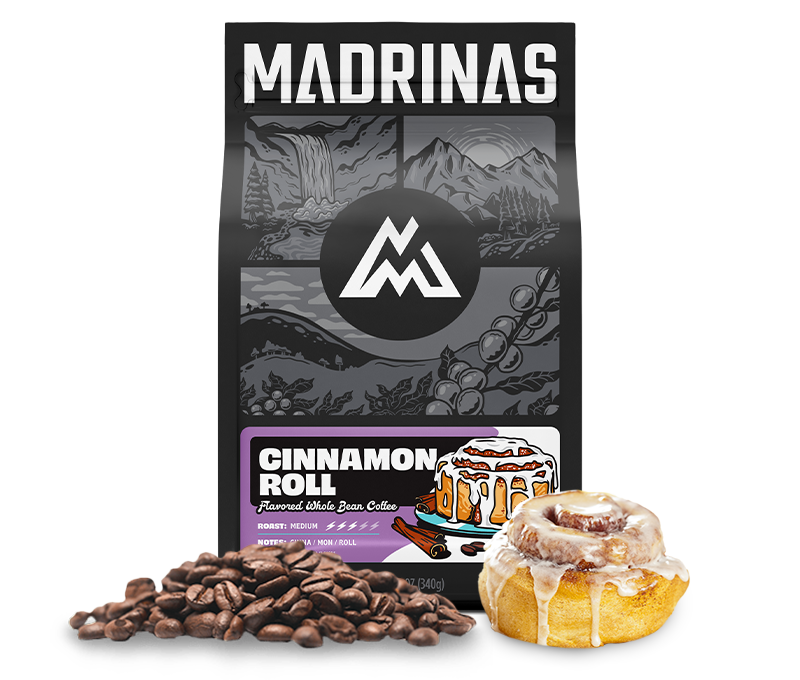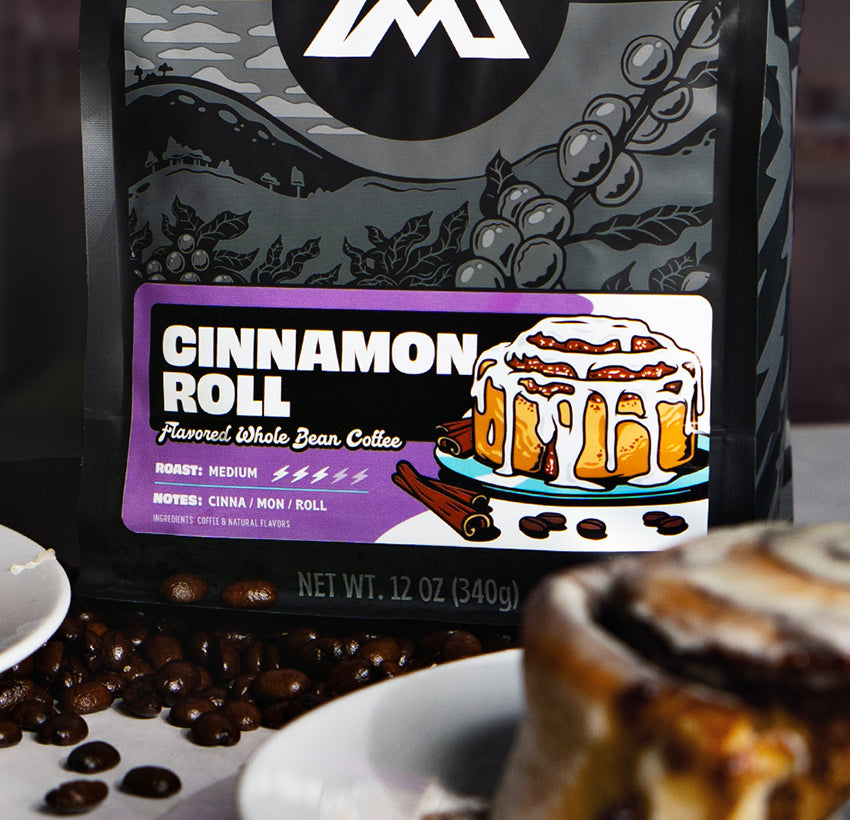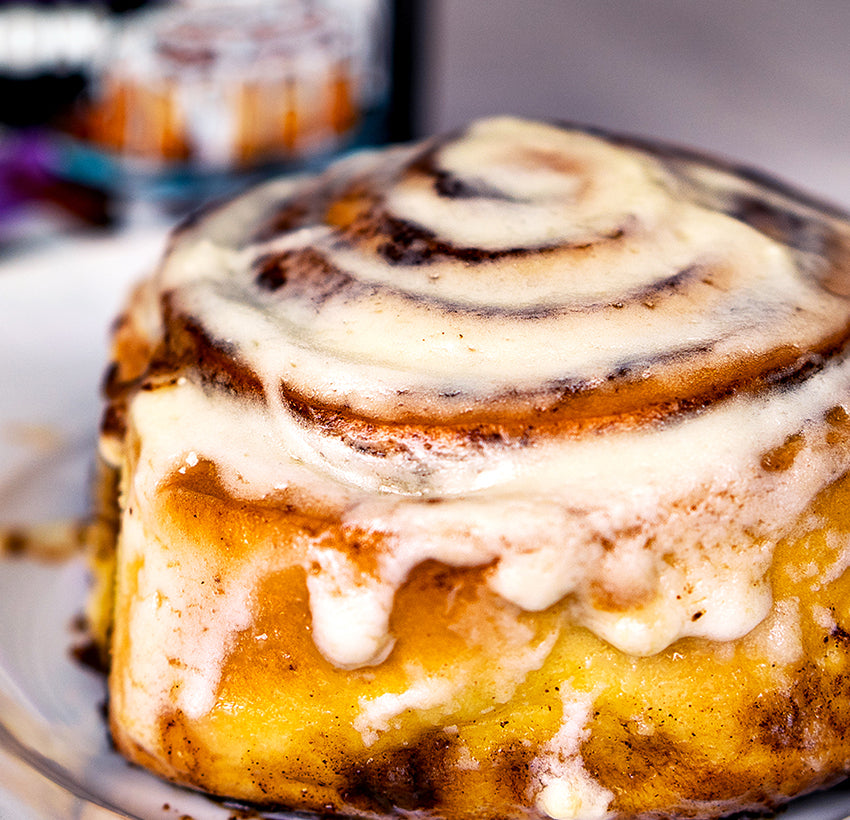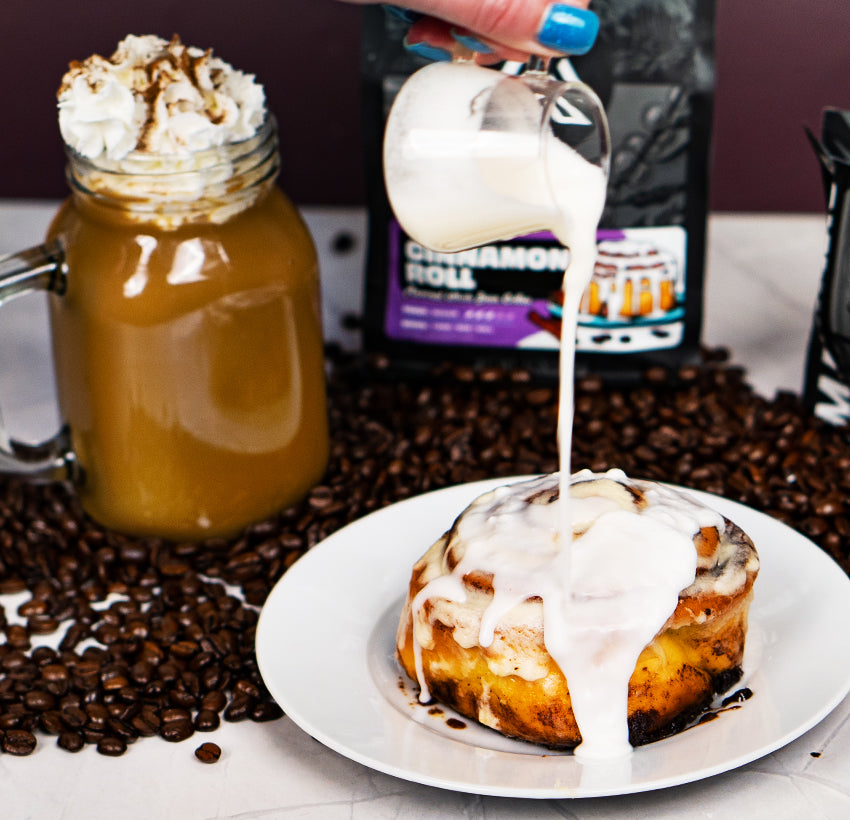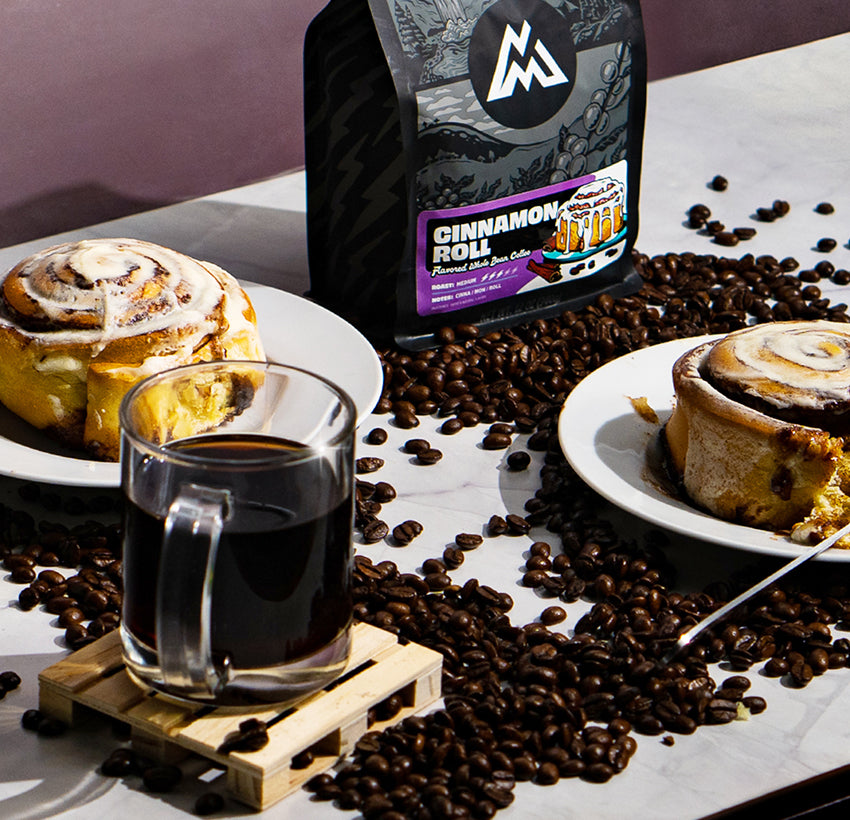 Roast
Flavor Notes
SOURCING
We work directly with suppliers to source only high quality, Specialty Class Arabica coffee beans and promote sustainable business practices
Brewing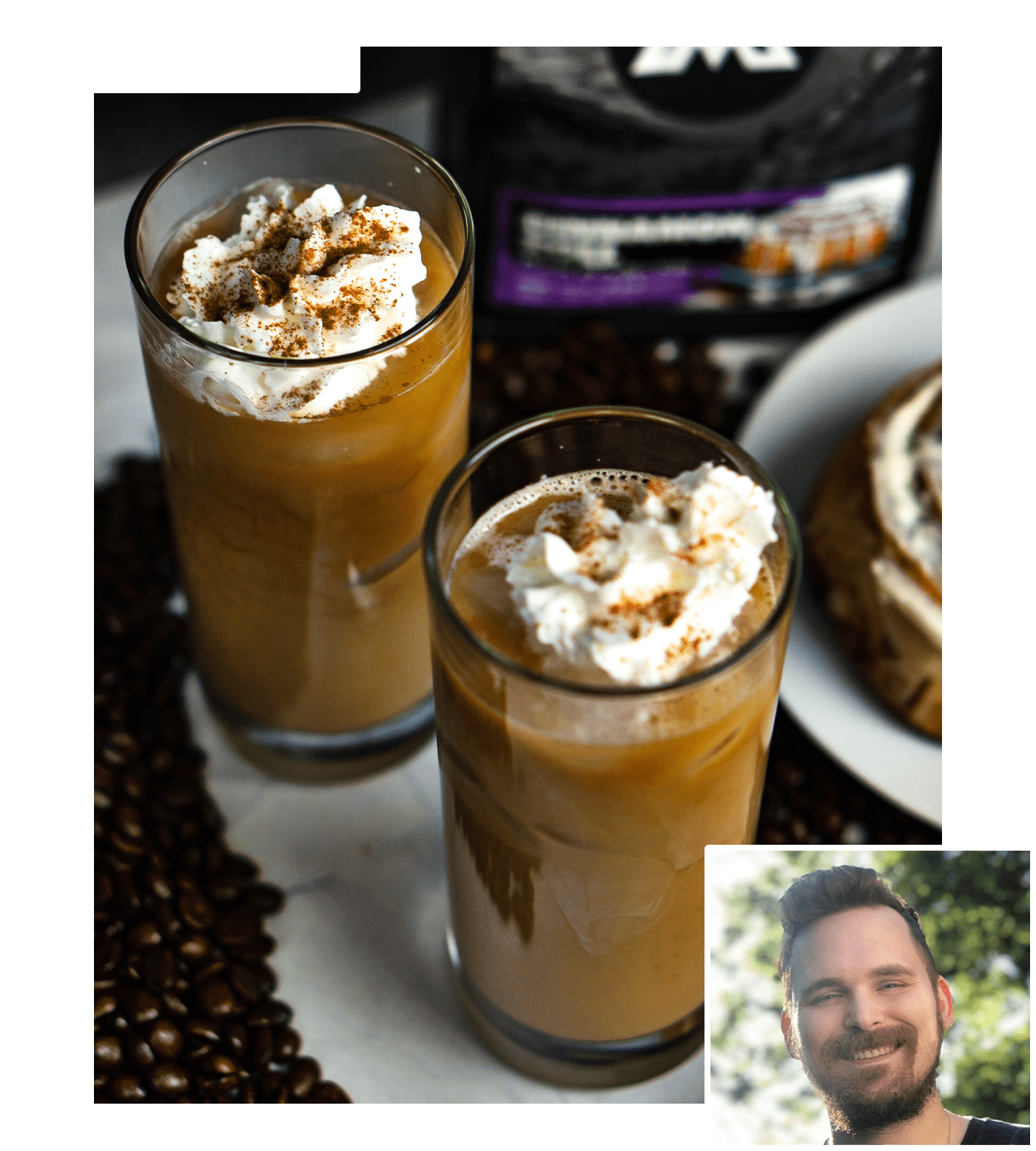 ICED CINNAMON ROLL DELIGHT
INGREDIENTS
- 8 ounces of Cinnamon Roll Flavored Coffee
- 1/4 teaspoon of cinnamon
- 1/4 cup of half and half (or non-dairy alternative)
- Whipped cream (optional)
DIRECTIONS
1. Brew Madrinas Cinnamon Roll Flavored Coffee using your desired brewing method
2. Add ice, coffee, and cinnamon to a glass
3. Pour over half and half and stir ingredients together
4. Add whipped cream to top (optional)
5. Sprinkle cinnamon as garnish. Enjoy!
It tastes like Cinnabon
Cinnamon Rolls are some of my favorite breakfast treats. When I saw this flavored whole bean it was a no brainer, and it exceeded my expectations. Not overpowering with the flavor, and the smell and notes are perfect! Will be buying again!
delicious 10/10
always been a big fan of flavored coffee beans, but this might just be one of my new favorites. 😂i figured there's no way it would taste as good as the packaging makes it look, but i was proven wrong. it's delicious
I am blown away!
The ones in my house are not big real coffee flavor fans - they like sweet notes, however after having them try this I notice the bag dwindling more and more! Its DELICIOUS!
Wow
I want to start with, I'm not a coffee drinker. But I promised I'd try 2 flavors, this was one of them. And let's just say, I will definitely be finishing this bag. I have found MY coffee.