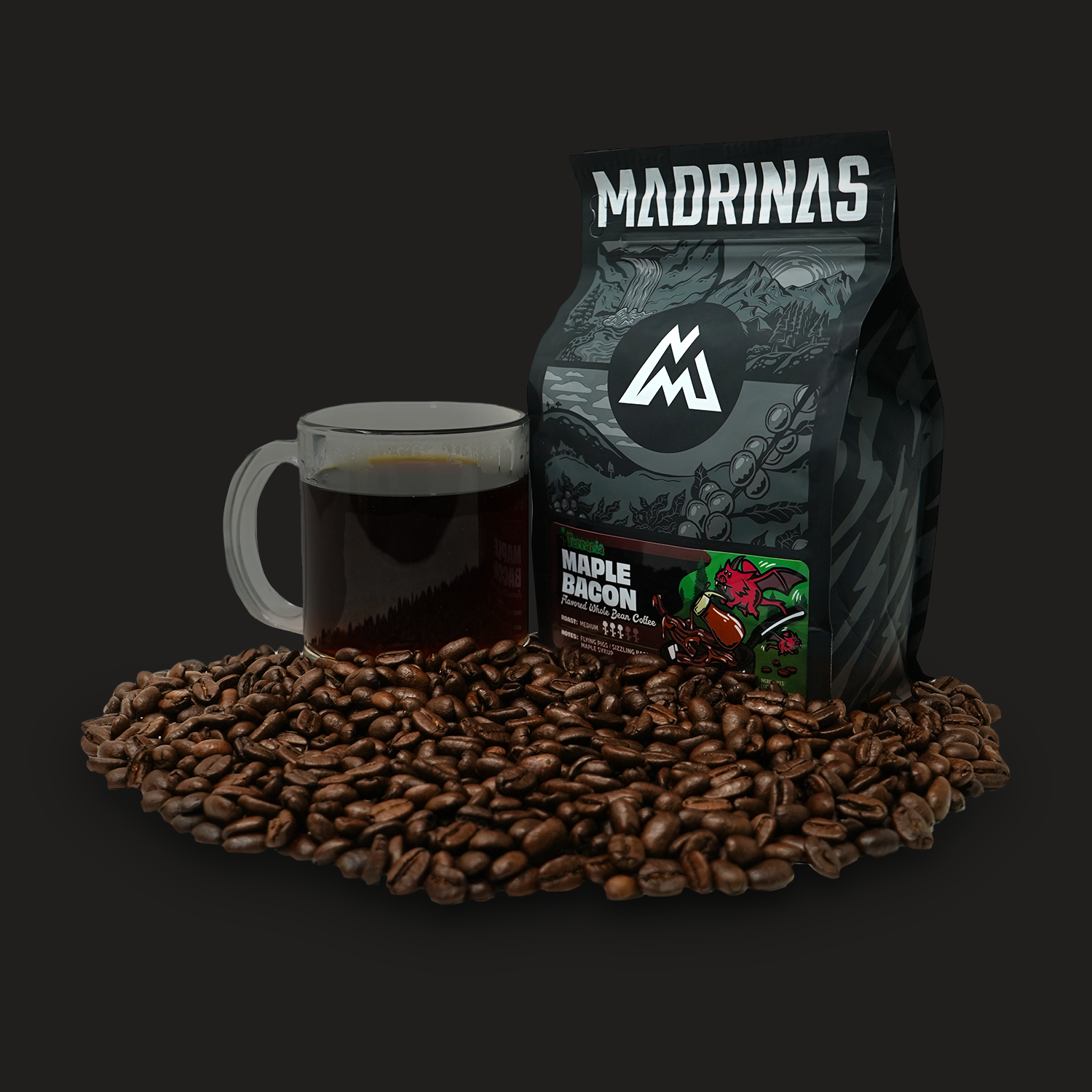 Roast
Flavor Notes
Flying Pigs / Sizzling Bacon / Maple Syrup
SOURCING
We work directly with suppliers to source only high quality, Specialty Class Arabica coffee beans and promote sustainable business practices
Brewing
About Terraria
The world is at your fingertips as you fight for survival, fortune, and glory in the world of Terraria – the revolutionary 2D Sandbox Adventure game that has entertained millions across PC, Console, and mobile platforms! Delve deep into cavernous expanses in search of treasure and raw materials, craft ever-evolving gear and machinery, and seek out ever-greater foes to test your mettle in combat! In the World of Terraria, you can do it all!
Easily my new favorite
I love coffee. I love Terraria.
When I saw two of my favorite things collabing, I KNEW I had to try it! I had originally bought this Maple Bacon coffee to see just how good Madrinas is (yes! This is my first time!), and oh my. They have impressed!
The smell is wonderfully potent, but not too overwhelming (bonus points since I've got a sensitive sniffer!), the coffee itself is delectable (I tend to mention it's a light brew, since I only put two and a half scoops of this goodness in my pot, but it's just right for me!), the aroma is intoxicating, the taste is exhilarating, this coffee is downright perfect!
I've already ordered a whole nother bag, and I still have yet to finish the first! I am so excited to stock up on some more! <3 Thank you Madrinas for the most delicious coffee out there!
Two Favorites in One
I love coffee & I love bacon. This just brought together my two favorites. Great taste, great quality, all amazing.
Great coffee with as much caffeine as an energy drink!