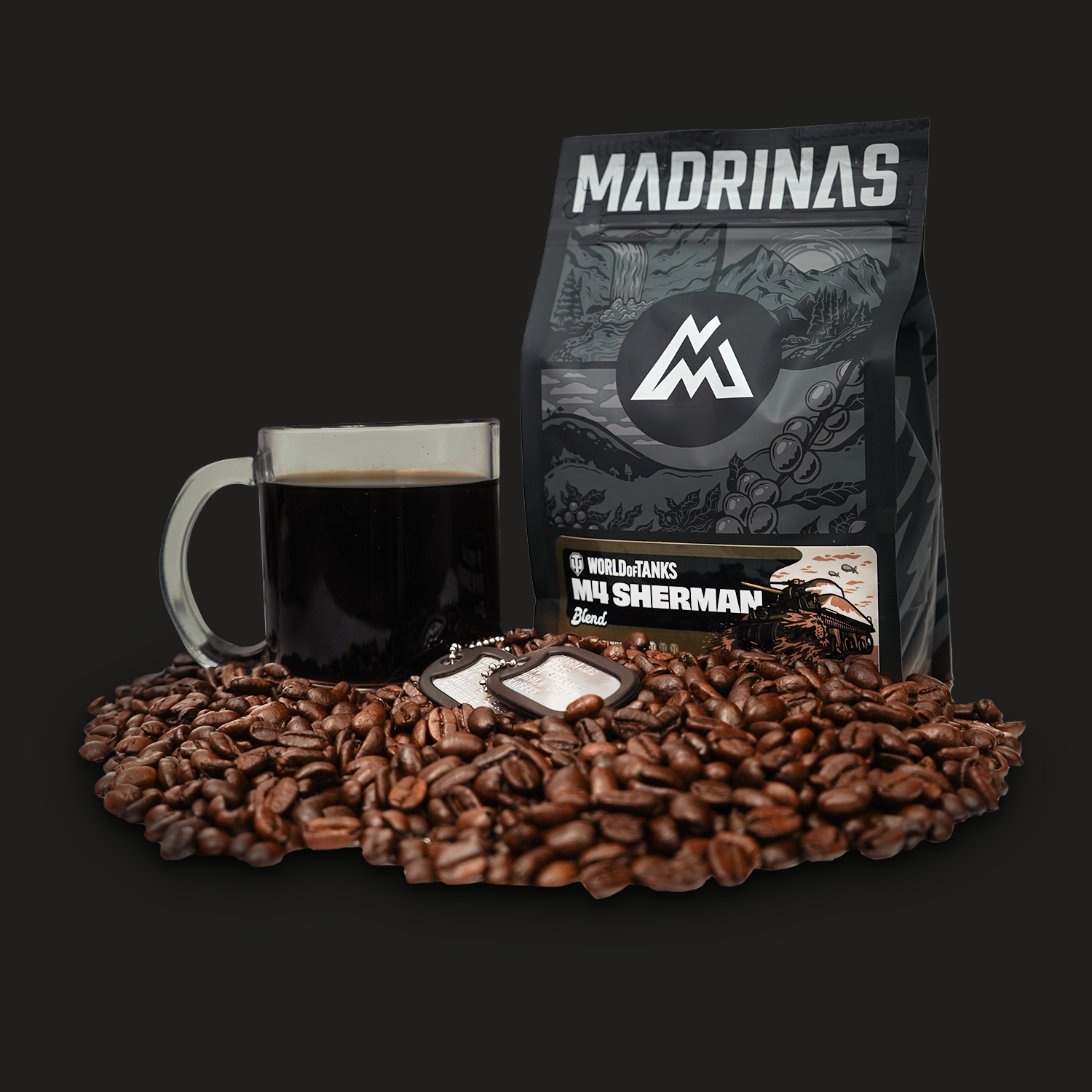 Roast
Tasting Notes
Milk Chocolate / Dark Fruit / Nutty
Origin
SOURCING
We work directly with suppliers to source only high quality, Specialty Class Arabica coffee beans and promote sustainable business practices
Brewing
Keeping Commanders Caffeinated
The M4 Sherman Blend was created when the World of Tanks team asked Madrinas for a well-rounded roast for their players! Since the M4 Sherman is a medium class tank, we matched it up with a medium roast coffee! Because the Sherman first saw combat in North Africa, Madrinas perfected a blend of African and Central American Coffees from Ethiopia and Honduras to create the perfect everyday roast to go with one of the most well-rounded and beloved tanks in the game! The Madrinas team invites you to join the battle! Each bag of M4 Sherman Medium Roast comes with a code card for 1 Day of World of Tanks Premium Time and 1 Strong Coffee consumable in game!
Makes a Good Gift
Had to buy this twice cause its so good.
Another winner
Wasnt sure if id be on board with this one, but i had to try it. Ended up loving it! Great medium roast!