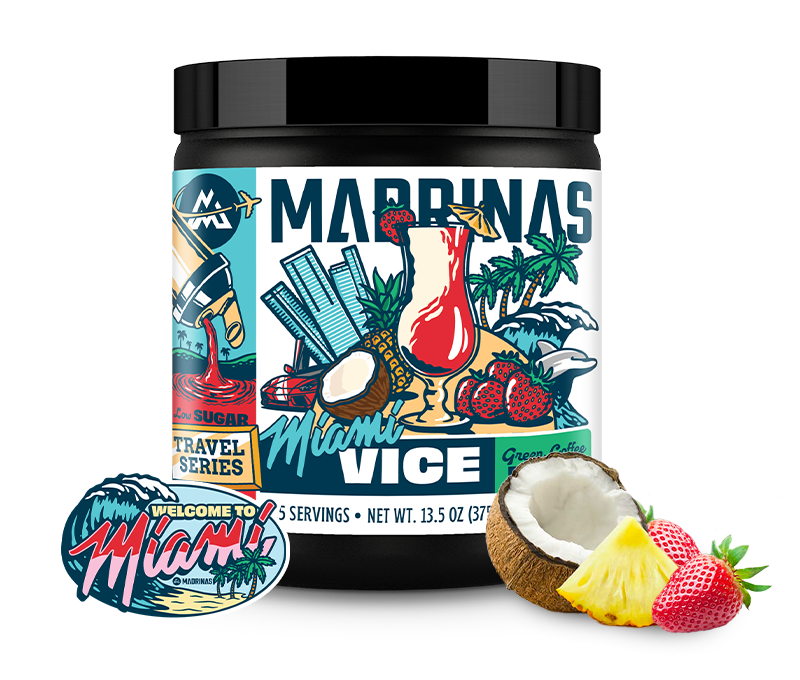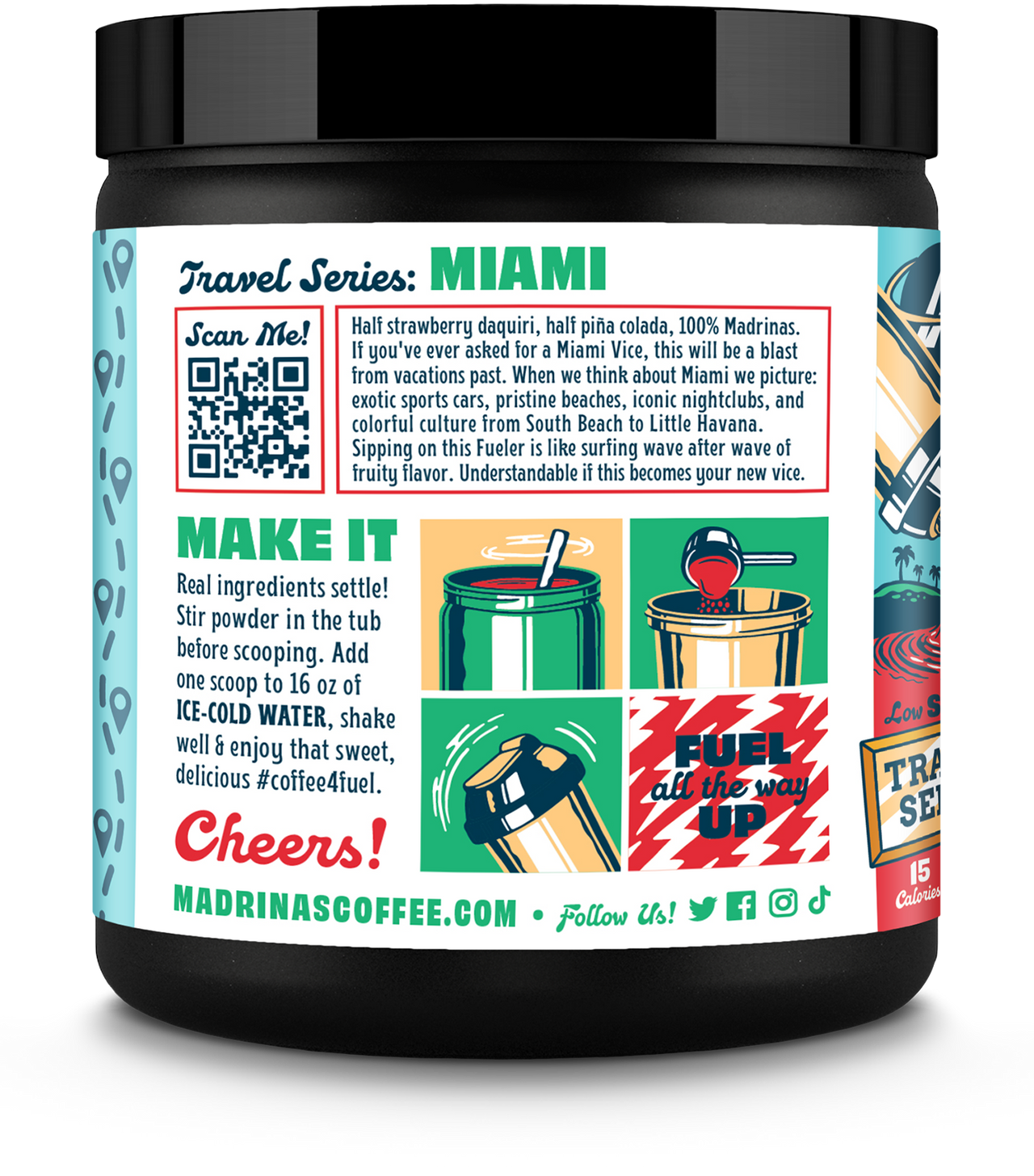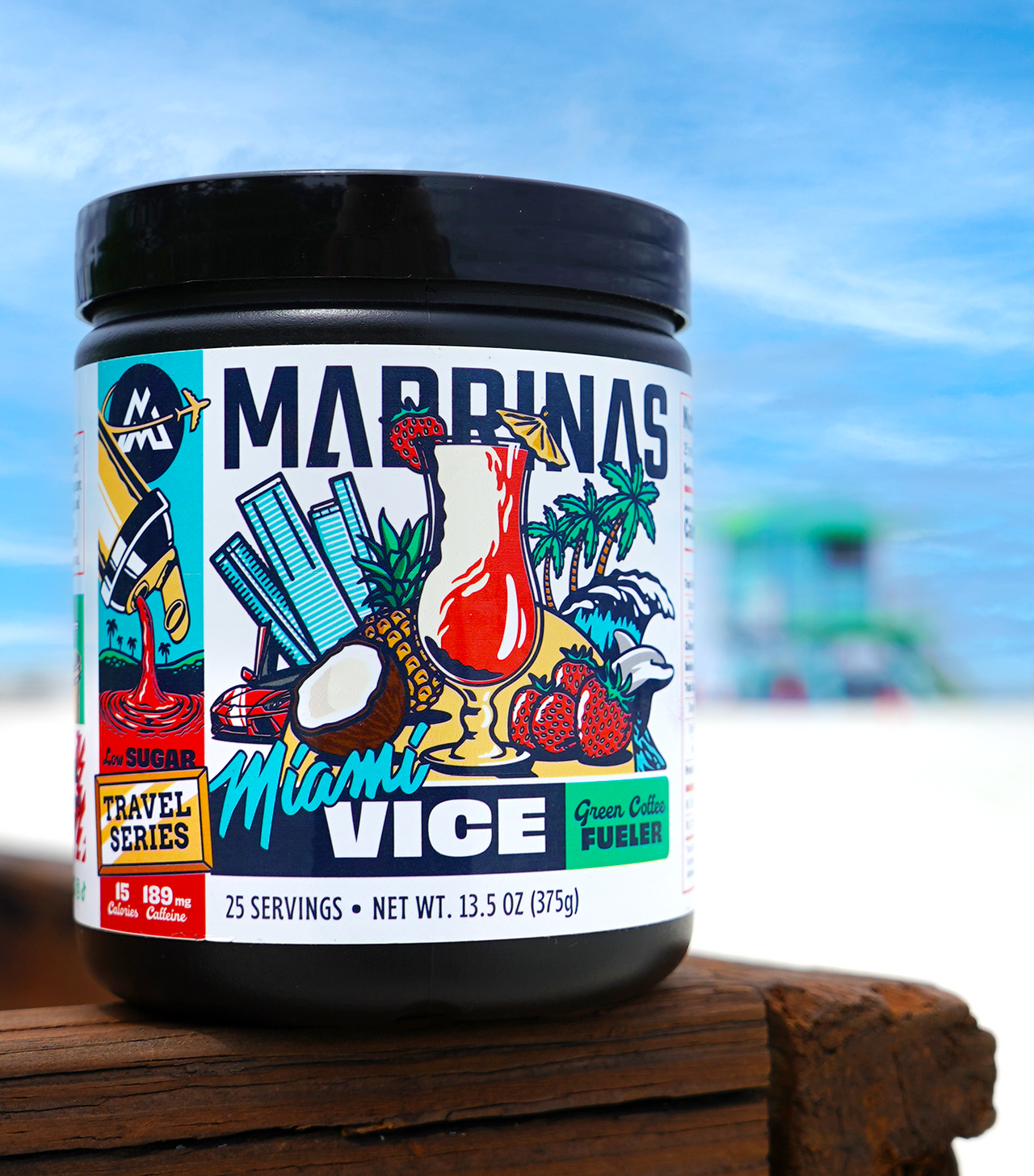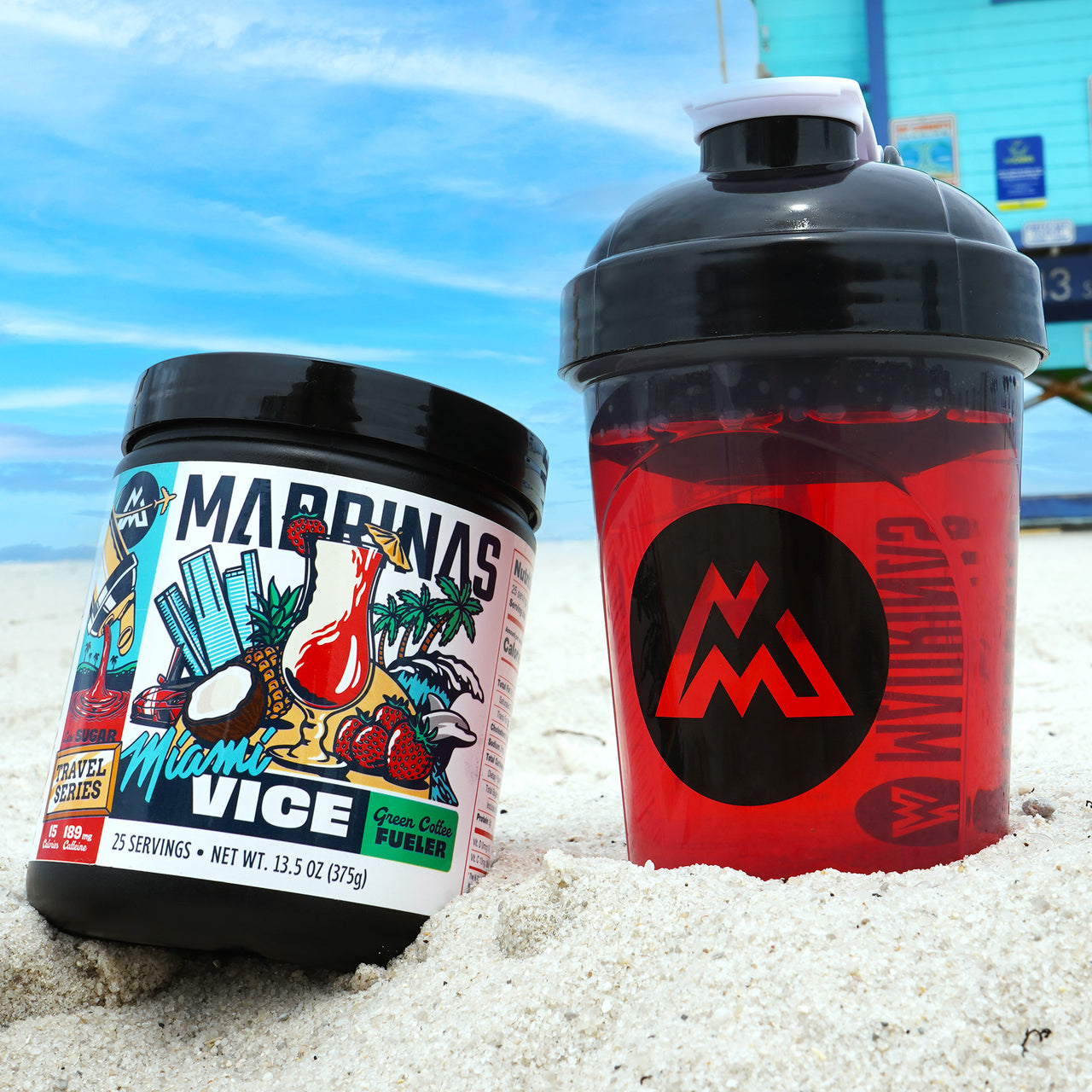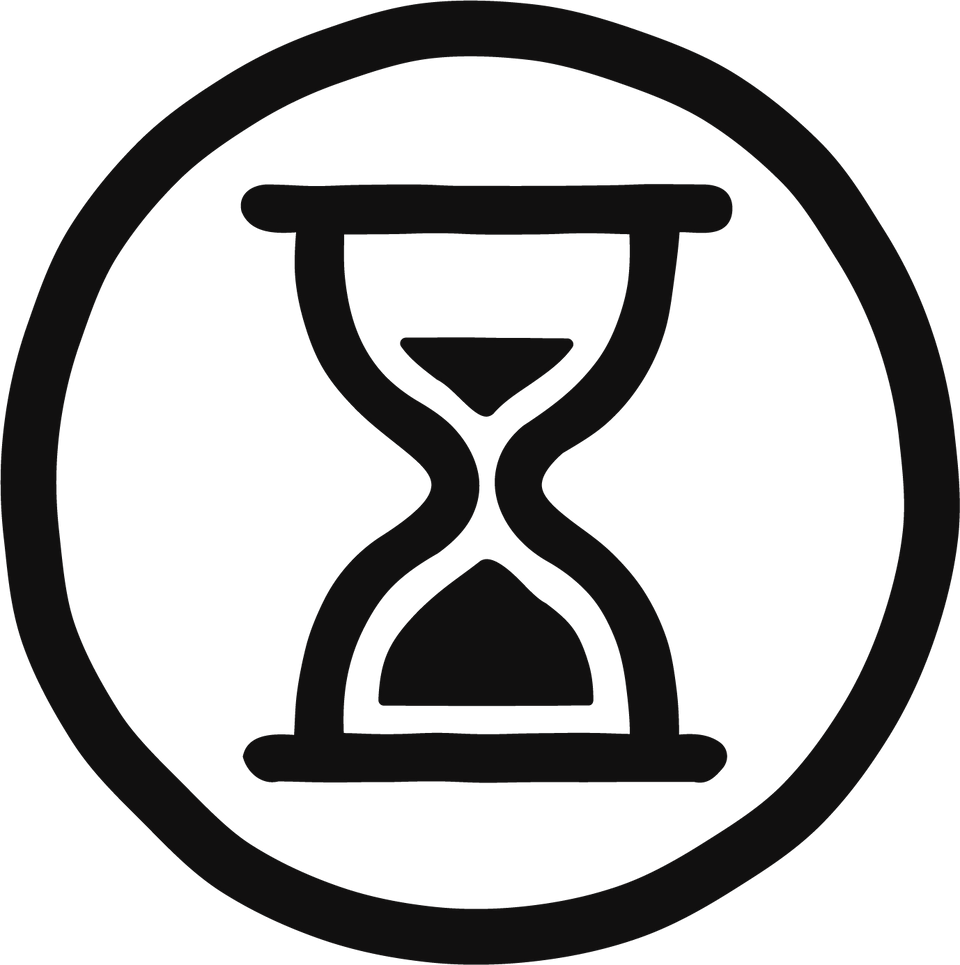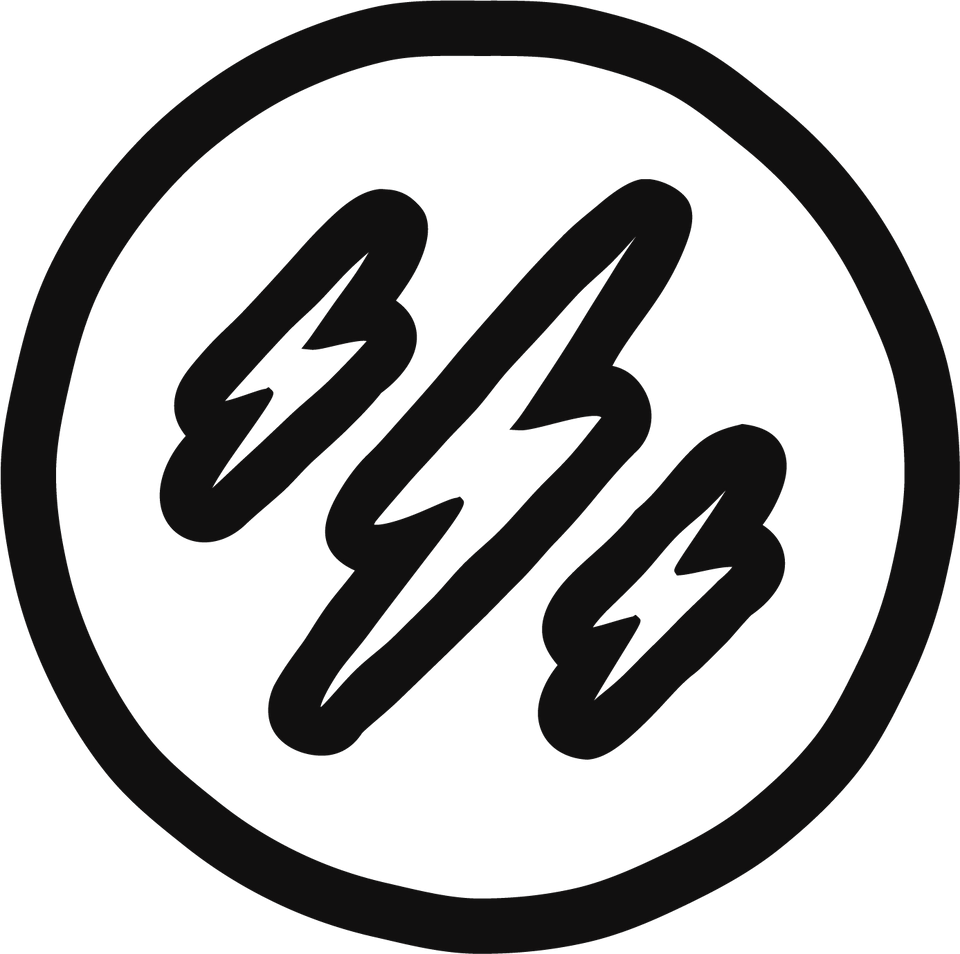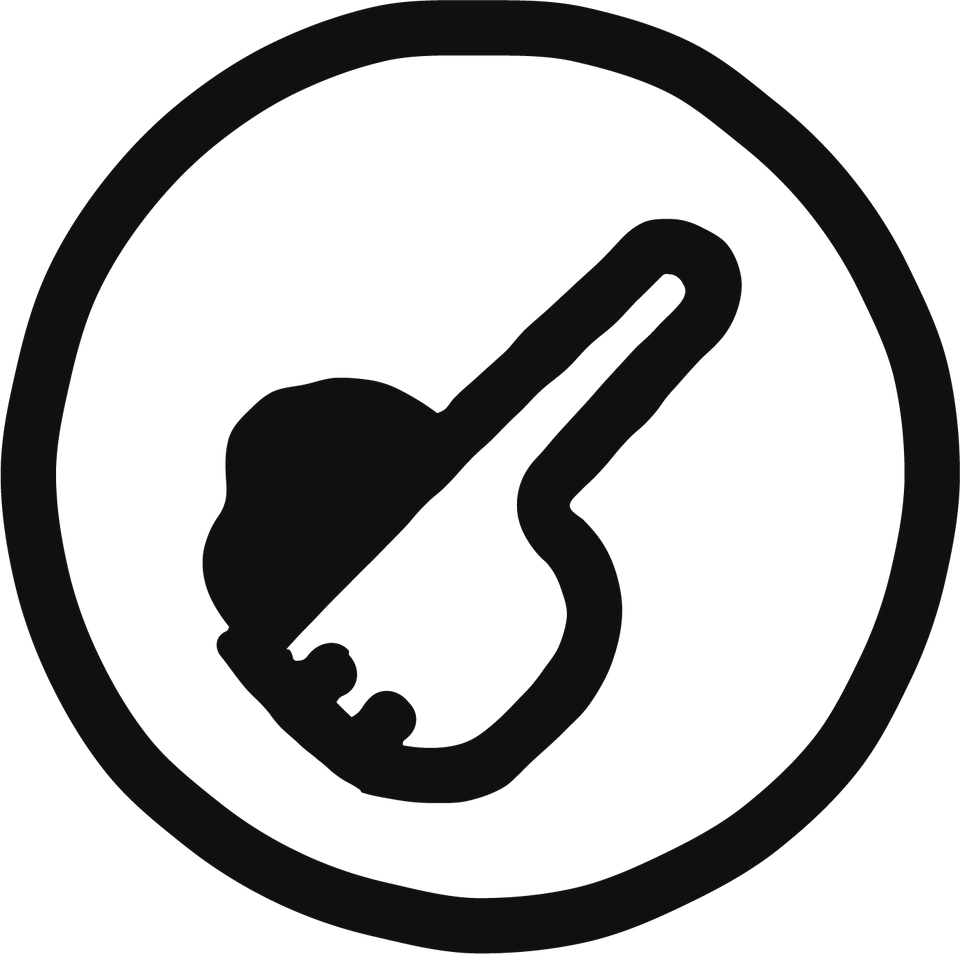 About the Travel Series
Pack your bags and prepare for an adventure. Our Travel Series took the Madrinas Team all over the United States to create delicious flavors based on incredible destinations. Find your favorite from our 5 flavors: Saint Louis Gooey Butter Cold Brew, Mississippi Mud Pie Cold Brew, New York Cheesecake Cold Brew, Georgia Peach Lemonade Fruit Fueler, and Miami Vice Fruit Fueler. Can't pick just one? Checkout our Travel Series Box Set to try them all!

Want even more? Watch the Travel Series episode and the Behind-the-Scenes video for Miami Vice above. Give it a try, and VOTE for it as your favorite. Only one flavor will be crowned victorious, and our Travel Series won't be around for long!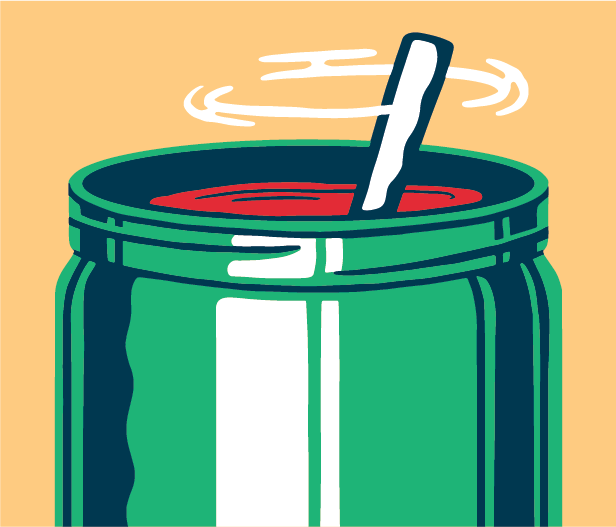 Stir tub ingredients well before scooping.
Add one scoop of Fruit Fueler magic to 16 ounces of ICE-COLD WATER.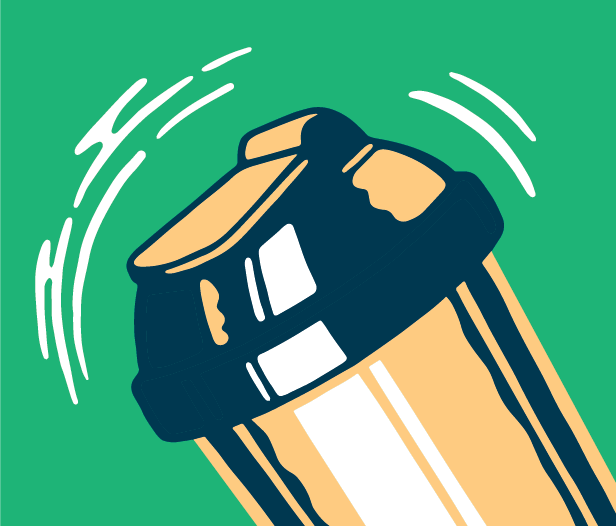 Shake well (Pro tip: Add a few ice cubes to your shaker cup)!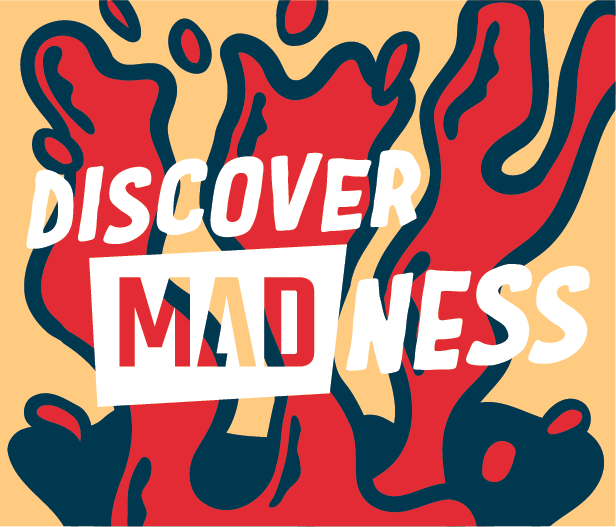 Ready in an instant! Start sipping and Discover MADness!

Dessert in powder form then transforms to liquid
Probably one of the best flavors I had so far! Everything about Miami Vice is so good, flavor profile is on point with their own description of the flavor, if not that, then TRUST it is above par! 😎
Tastes Just Like The Show
If the show Miami Vice had a flavor, and it was legal, this would be it.
I'm not a big fan of coconut, but honestly it blends right into the whole appeal of the drink. And I couldn't pass up something that reminded me of Crockett and Tubbs in the Testarossa on their way to a bust, and this definitely has a real tropical vibe that just works.
Is it a crime to taste this good?
I've tried several Fruit Fuelers at this point and Miami Vice is my absolute favorite. Hopefully it is the one that comes out on top of the travel series as the winner! The strawberry colada-esque flavors are a great combo and perk my mornings right up!
As with all Fuelers, there is significantly less sugar per serving vs. the cold brew coffees and are brightly colored, have a great non-coffee taste, and all while holding as much caffeine as a cold brew.
taste of the beach
hint of coconut with all the fruit flavors that bring to mind a beach cocktails if you close your eyes and drink through a straw even the warmth of your monitor can feel like the sun on your face transporting you to Miami beach
Love it
I don't drink coffee, so I'm usually an energy drink person, but I've been wanting to cut down because it gets expensive. So happy I found madrinas and their fruit fuelers, Miami vice was my first tub and it didn't disappoint!