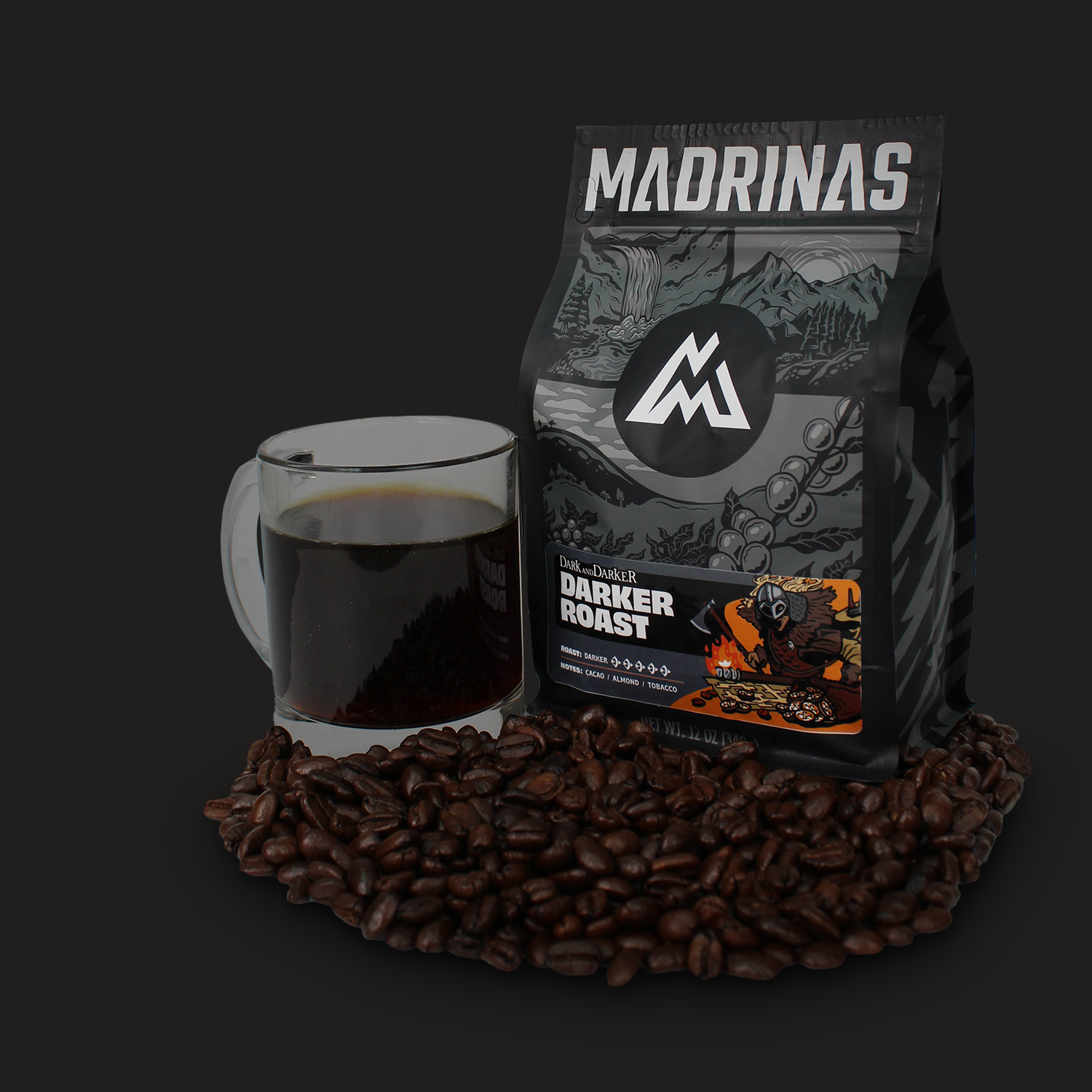 Roast
Tasting Notes
Cacao / Almonds / Tobacco
Origin
SOURCING
We work directly with suppliers to source only high quality, Specialty Class Arabica coffee beans and promote sustainable business practices
Brewing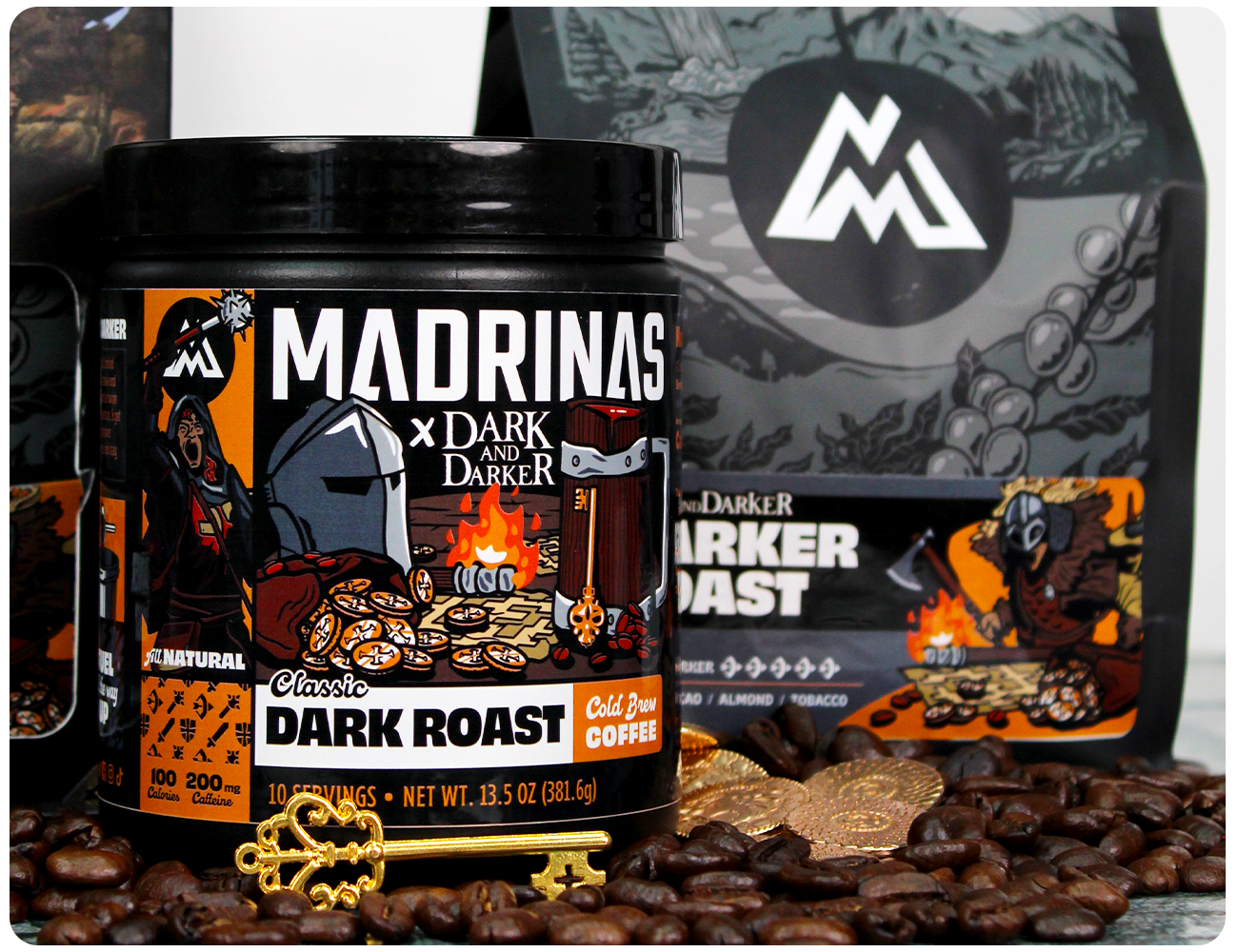 ABOUT DARK AND DARKER
Dark and Darker is an unforgiving hardcore fantasy FPS dungeon PvPvE adventure. In the game, players band together with their friends and use courage, wits and cunning to uncover mythical treasures and defeat gruesome monsters, while staying one step ahead of other devious treasure hunters. The game is developed by IRONMACE, a merry band of veteran game developers headquartered in Seoul, South Korea.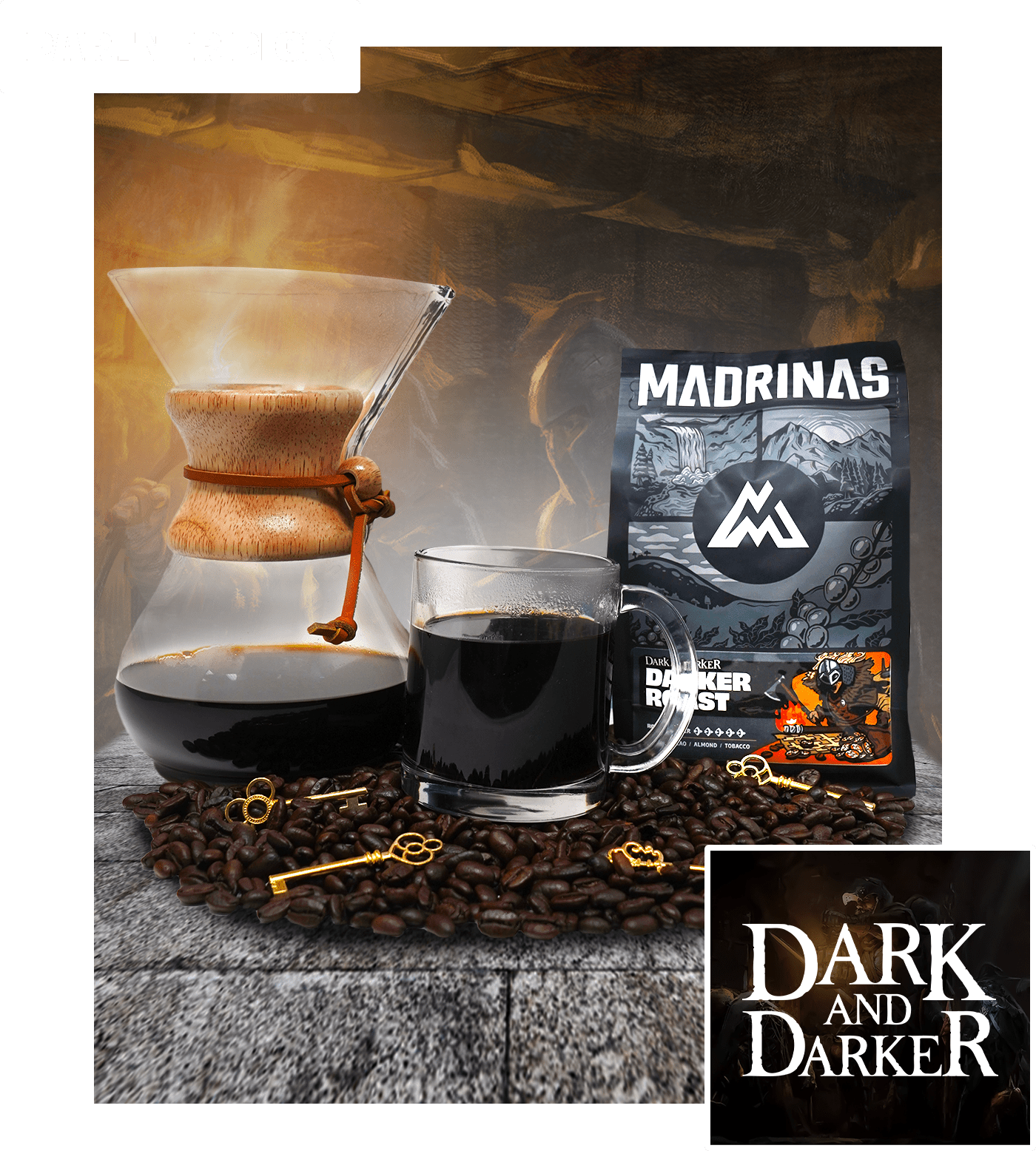 Madrinas Darker Roast Pour Over
INGREDIENTS
- Darker Roast Coffee
DIRECTIONS
1. Coarsely grind 3 tablespoons of Darker Roast beans
2. Boil Water to 205 degrees fahrenheit
3. Pour Grounds into No. 2 filter and place on dripper
4. When water has boiled, pour over grounds starting at the center and working your way towards the outside
5. Enjoy your Darker Roast!
Amazing Dark Roast
I initially bought the coffee because I love the game. After the 1st cup, I now will be re-buying it for the flavor! I love the nutty aroma in this one.