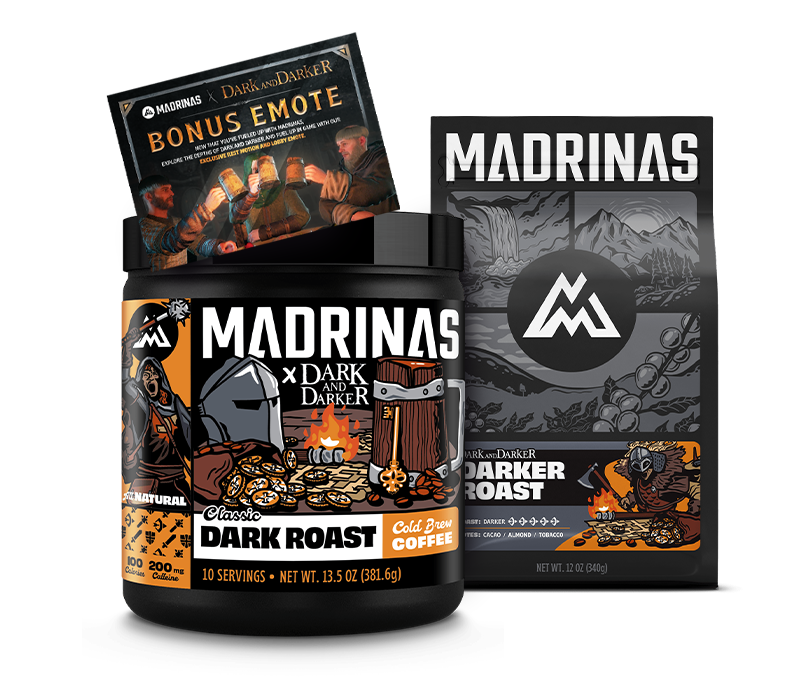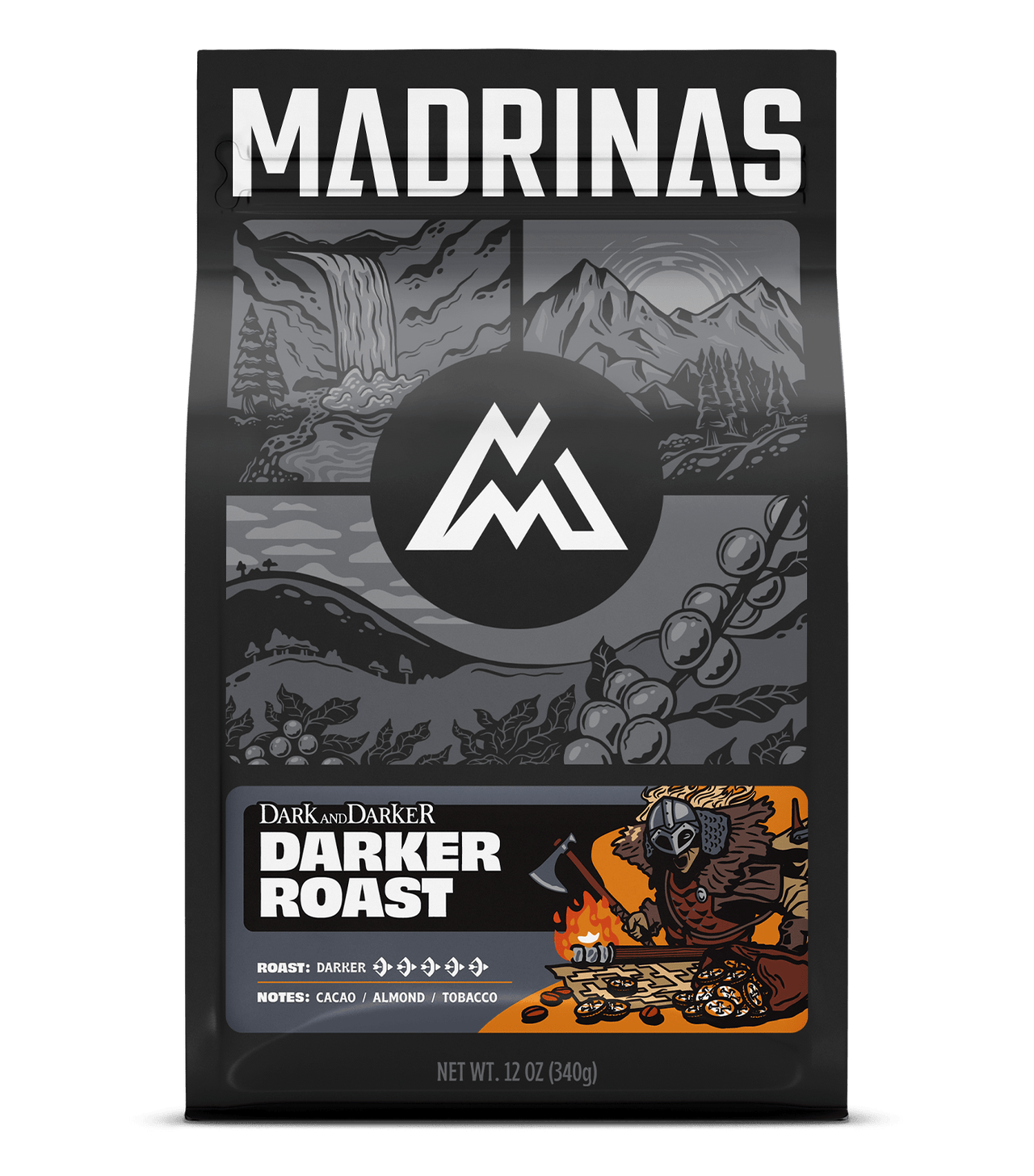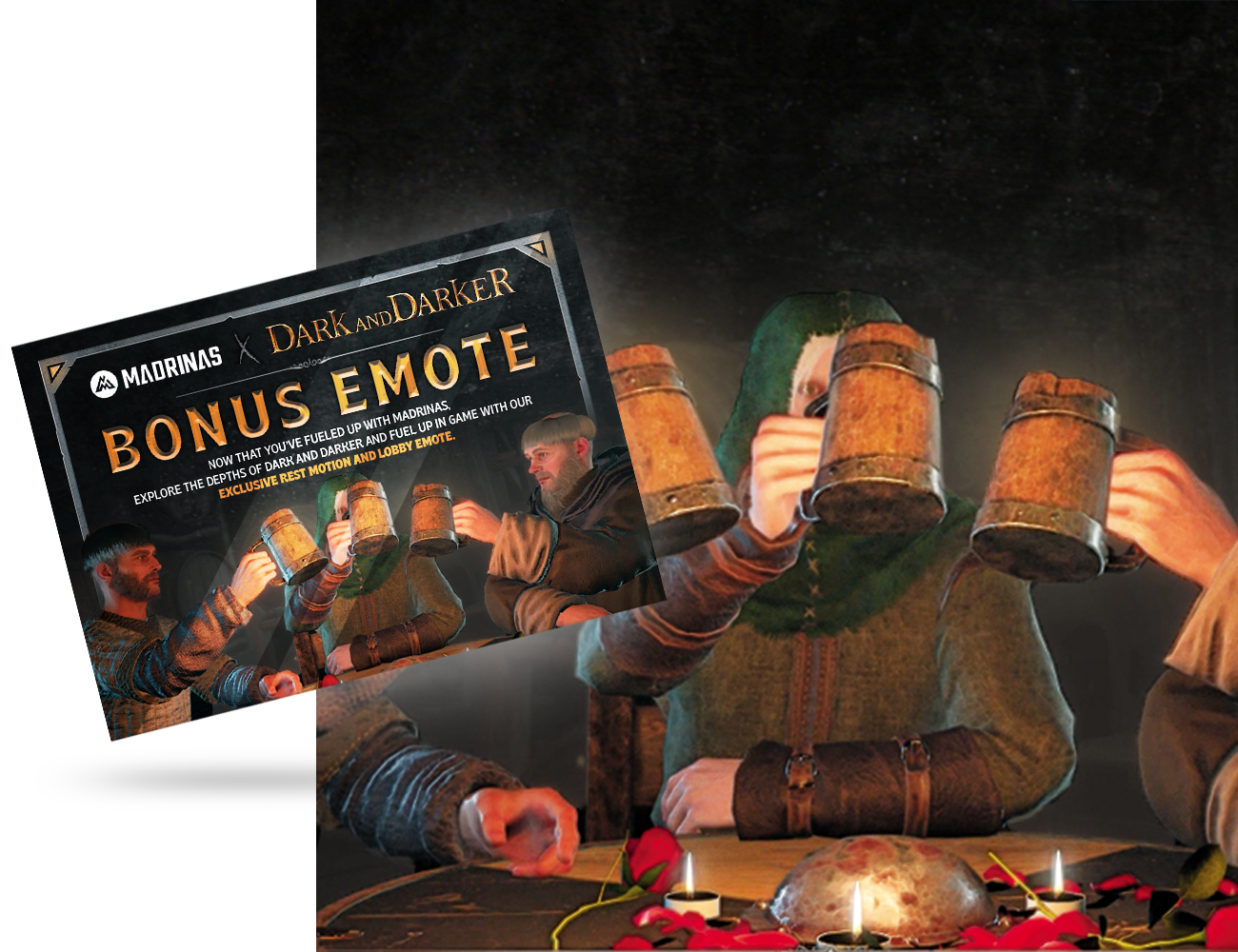 About Dark and Darker
Dark and Darker is an unforgiving hardcore fantasy FPS dungeon PvPvE adventure. In the game, players band together with their friends and use courage, wits and cunning to uncover mythical treasures and defeat gruesome monsters, while staying one step ahead of other devious treasure hunters. The game is developed by IRONMACE, a merry band of veteran game developers headquartered in Seoul, South Korea.
Step 1: Login to Dark and Darker with any character on your account and click "Shop" in the top menu.
Step 2: Click the "Enter Code" button. 
Step 3: Enter the 16 digit code below to unlock the exclusive "The Perfect Brew" emote and "Coffee Time" rest motion for your entire account. 
Step 4: Fill your in-game tankard with Madrinas Dark Roast and prepare for the dungeons!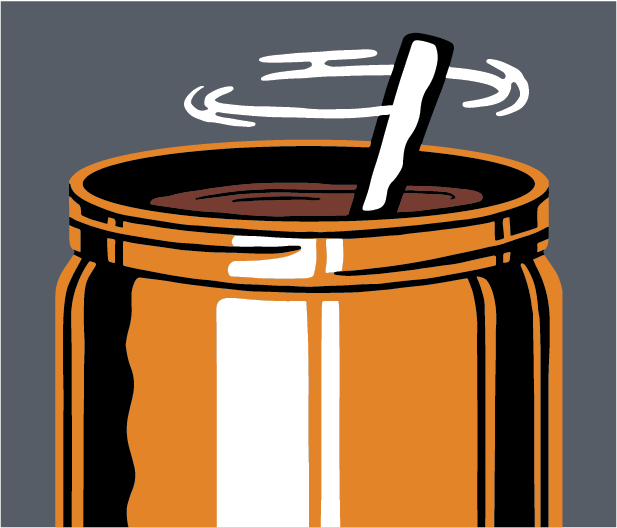 Stir powder in the tub before scooping.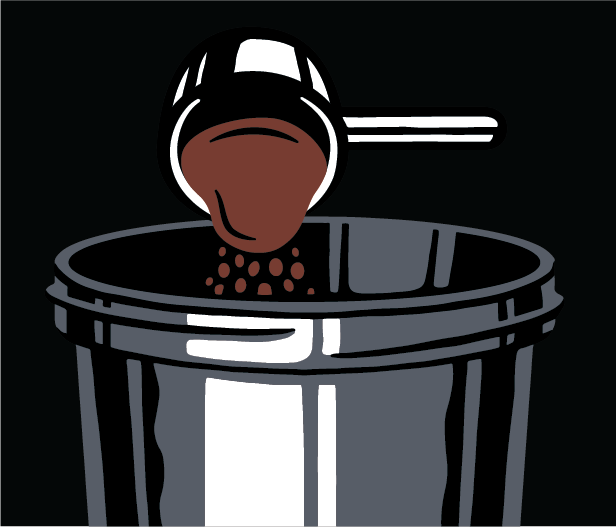 Add one scoop to 13 ounces of ice-cold water.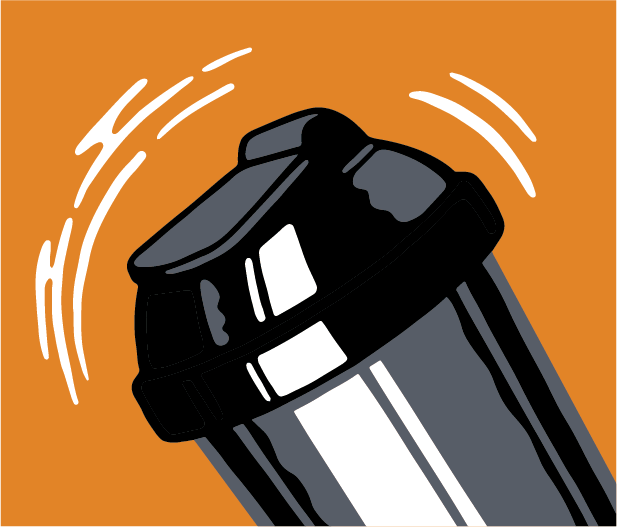 Shake well (Pro tip: Add a few ice cubes to your shaker cup)!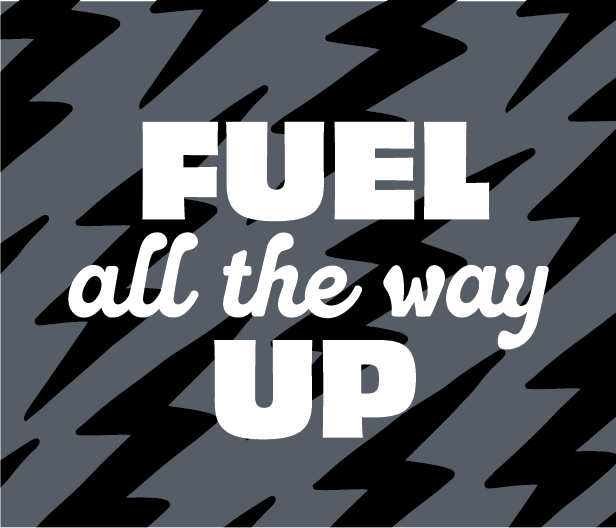 Fuel all the way up & enjoy your #coffee4fuel!

Delicious Cold Brew
Gents... Dark and darker... best mixable coffee I've had. Mixes so frothy with milk, and I love it.
Excited to have a cup each morning.
Saving lots of money and time not buying from local coffee shop. Thanks bros.
Good product Fast shipping
Product arrived quickly, and was in perfect condition. Whole beans were fresh and roasted within the past week. Along with having great flavor, not bitter like a lot of other super dark roasts. Will be buying more from the Madrinas catalog.
Tasty
I don't usually drink cold brews but this one was really good, and I'm considered re-purchasing
Dark and Richer!
I'm fairly new to coffee but I have picked this up because I'm all about the game and have dropped energy drinks. I have made both the cold brew and the beans and can say they are both very delicious! I also added the code to dad so I can flex on my friends! 10/10 would run the crypts to get again!!
Great coffee, worth the price
The cold brew was my favorite. It's ready to go and delicious. The dark roast was smooth and tasty.
The bean are also very good but I had to go to a local Starbucks to make it. I wasn't properly prepared.
Over all if you want a coffee that's delicious and won't make you crash. This is it. No jitter feeling no crash. It's a smooth ride the whole time.