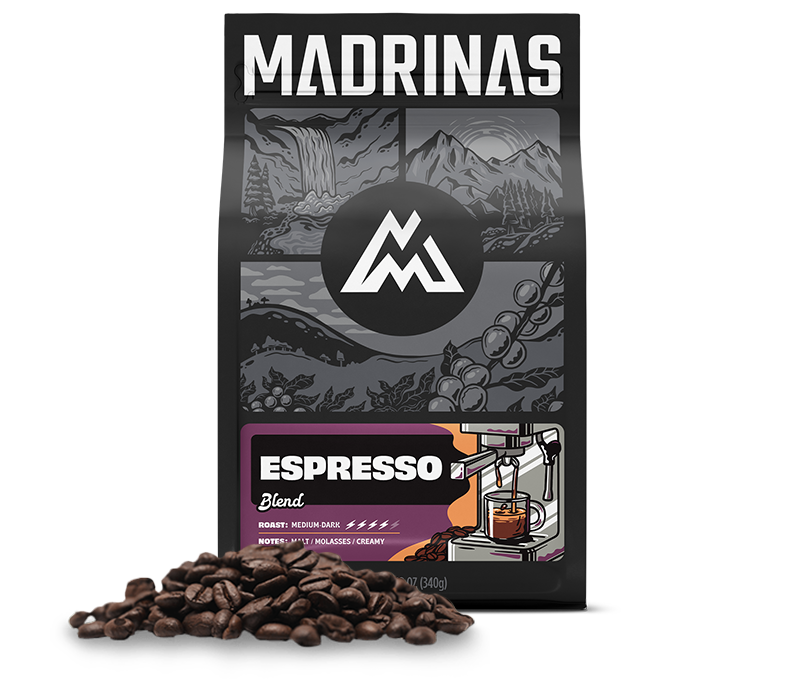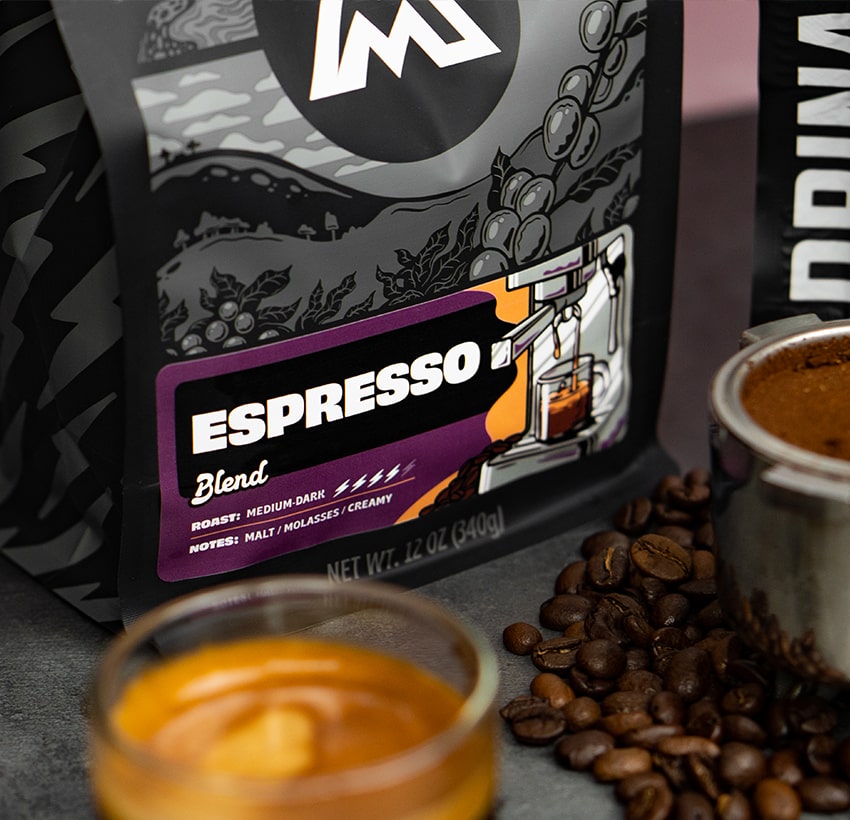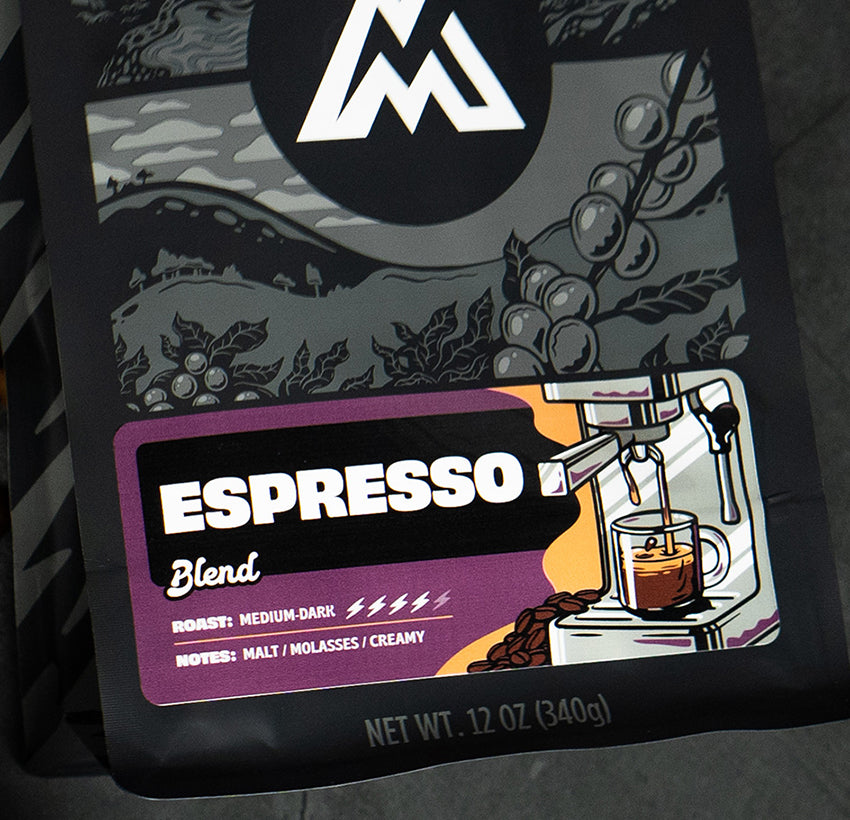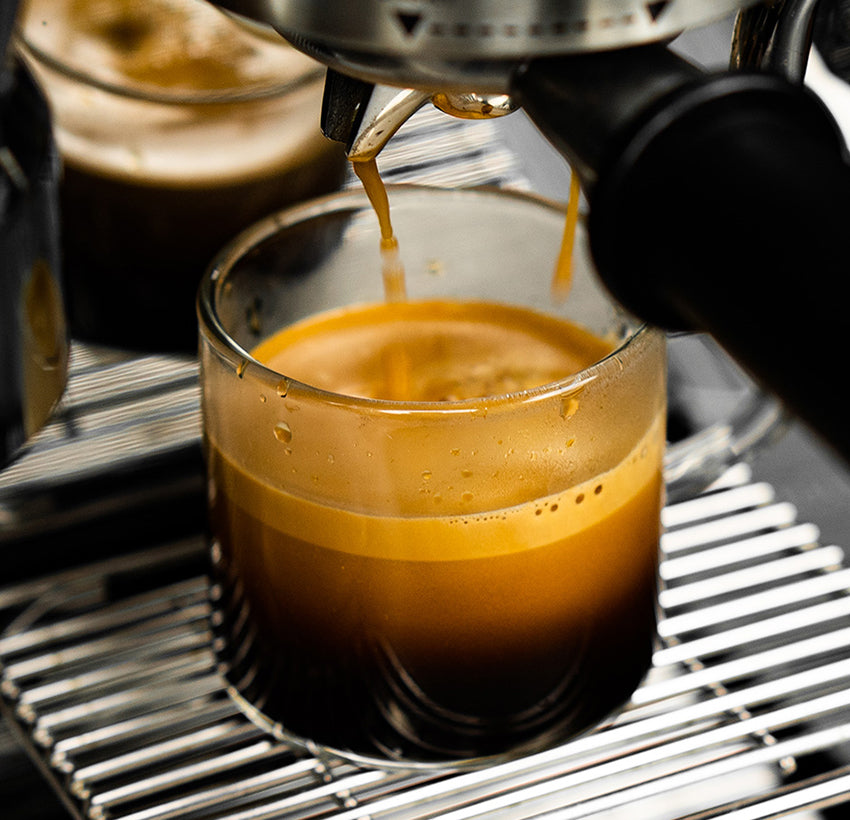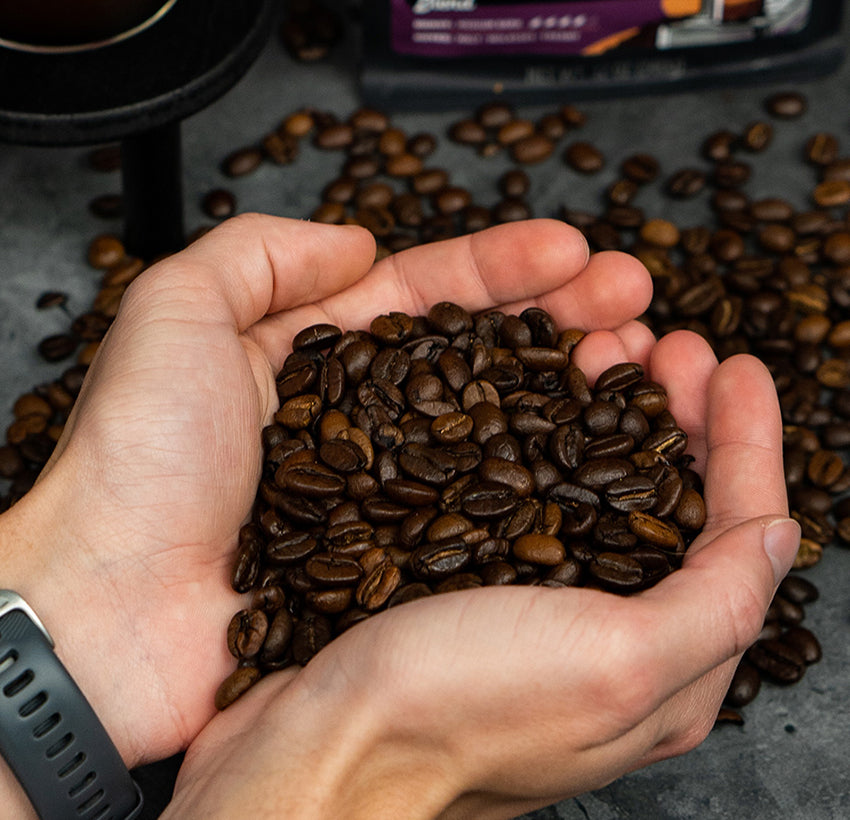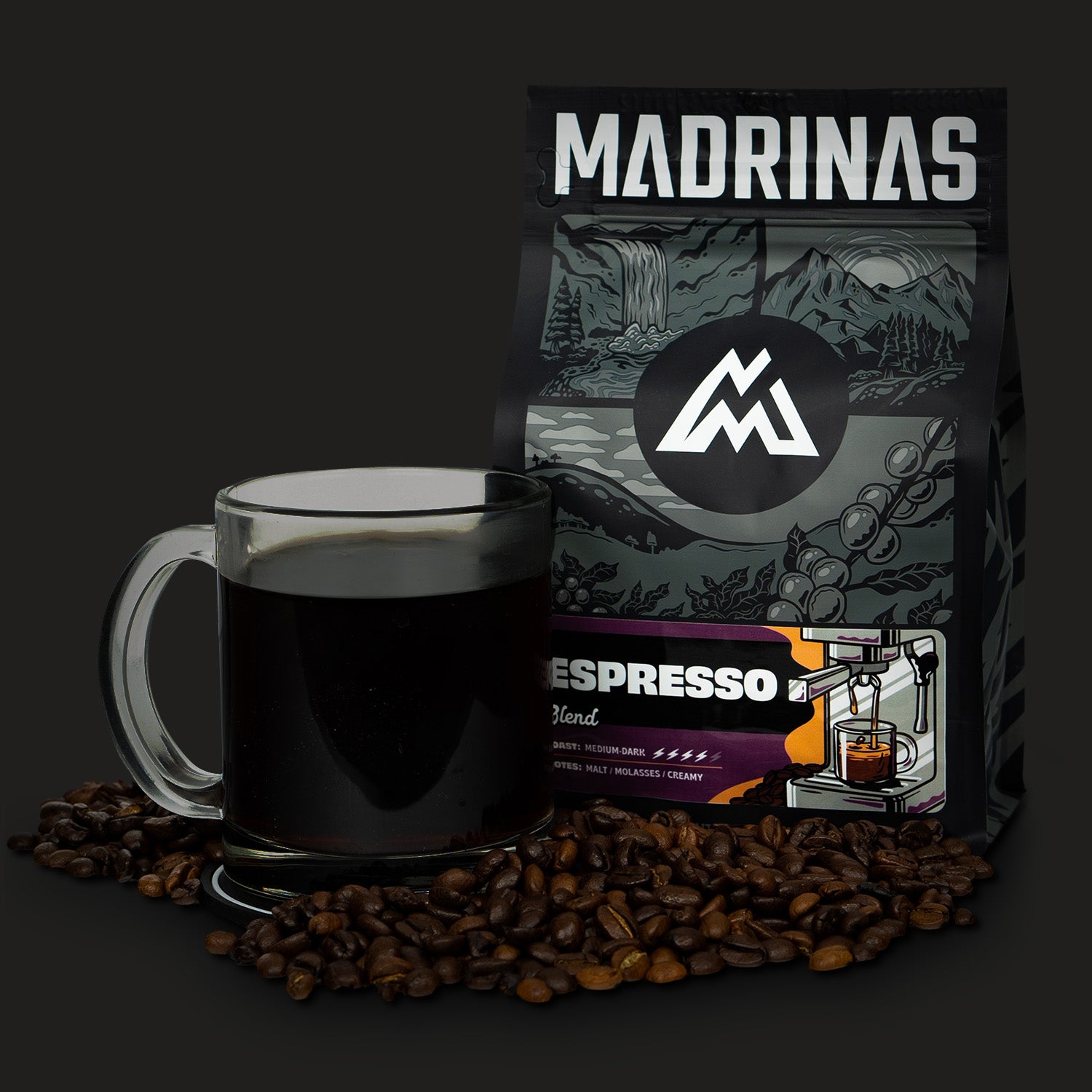 Roast
Tasting Notes
Origin
Brazil / Ethiopian / Colombia
SOURCING
We work directly with suppliers to source only high quality, Specialty Class Arabica coffee beans and promote sustainable business practices
Brewing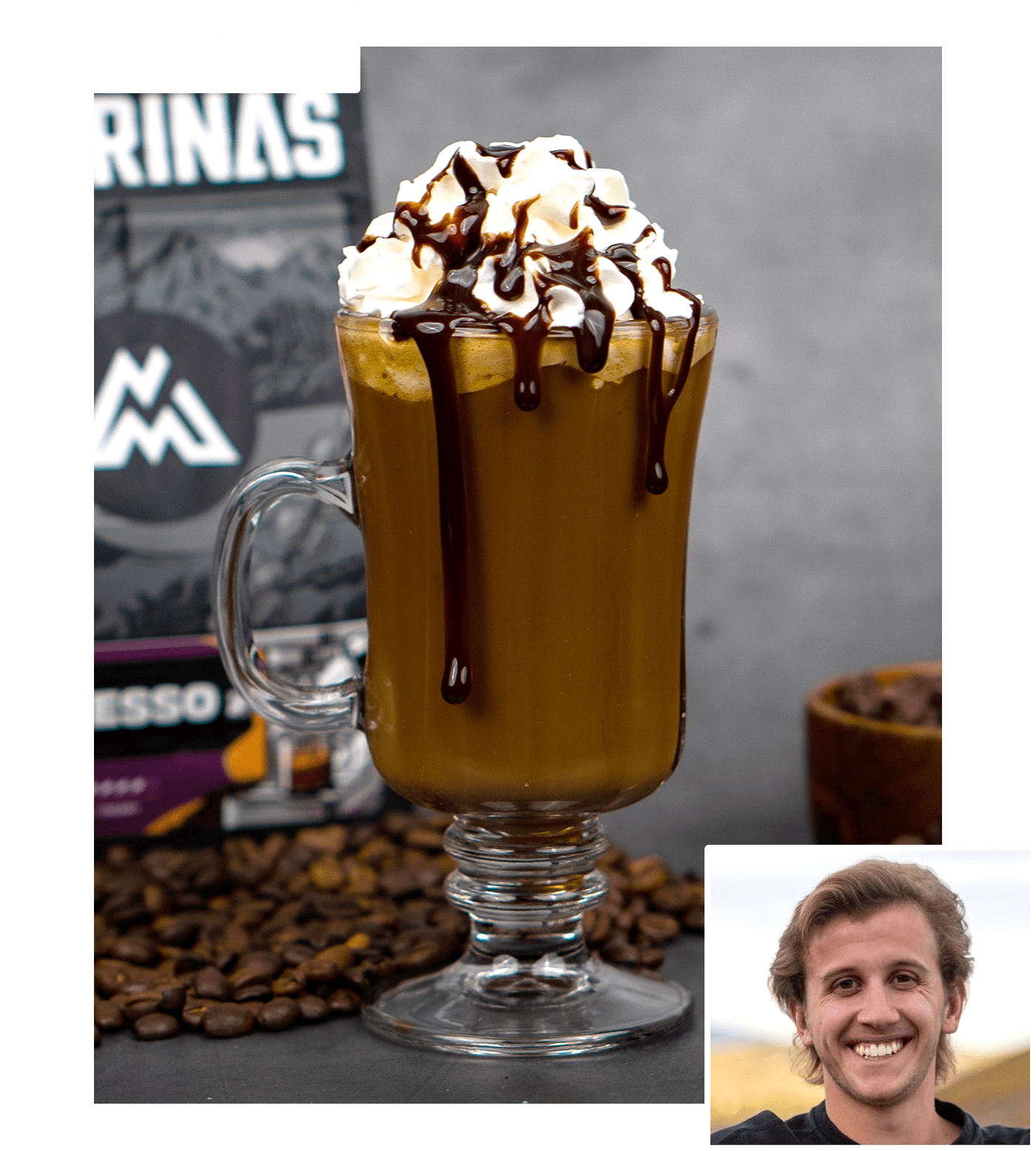 CLASSIC MOCHA
INGREDIENTS
- 2 ounces Espresso Blend Coffee
- 1 tablespoon chocolate chips
- 4 ounces whole milk or oat milk
- 1 teaspoon chocolate syrup
- Milk chocolate powder or chocolate shavings (optional garnish)
DIRECTIONS
1. Very finely grind Madrinas Espresso Blend beans
2. Brew ground beans using your preferred method into two espresso shots
3. Combine milk and syrup, and steam to 150F
4. Use handheld milk frother to froth the combined milk and syrup
5. Pour into your espresso
6. Top with garnish of your choice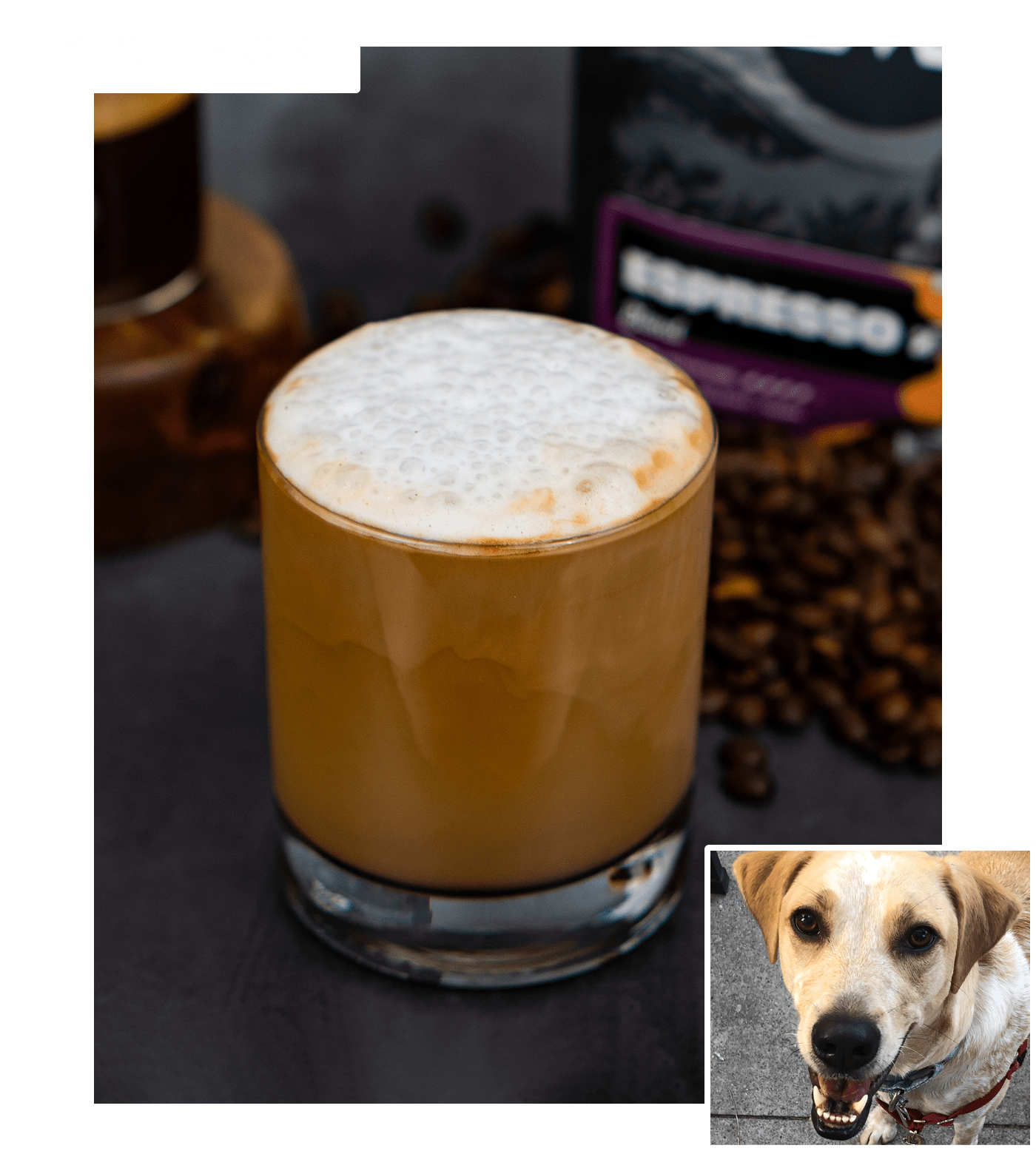 LOLA'S LATTE
INGREDIENTS
- 6 ounces of hot Madrinas Espresso Blend coffee (strong)
- 1/2 cup of milk (any variety or non-dairy alternative will work)
DIRECTIONS
1. Grind your Madrinas Espresso Blend beans and brew a strong batch using your desired brewing method
2. Once coffee is brewed, heat milk for 15-30 seconds in your microwave in the mug you intend to drink your latte from
3. Remove mug from microwave and whisk back and forth for 15-30 seconds until the milk becomes frothy
4. Pour the coffee directly over the frothed milk
5. Enjoy your Lola Latte!

*No dogs were caffeinated in the testing of this recipe
Favorite one to take to work to keep me awake!
Top Tier Beans
You know how a dog eats the same food everyday and loves it just as much? Well that's exactly how I feel about the Espresso Blend beans. These used for espresso makes some killer drinks. Even by itself it just tastes too good. I'll never get tired of this roast.
Espresso win!
I've tried other espresso blends before. And this one is a stand out. Smooth and rich, and not too bitter. A true winner if you make a lot of espresso
Delicious
The flavor notes are on point. Absolutely delicious. My husband and I look forward to our coffee every day!
Good taste and was good overall!