Madrinas Sea of Thieves Bundle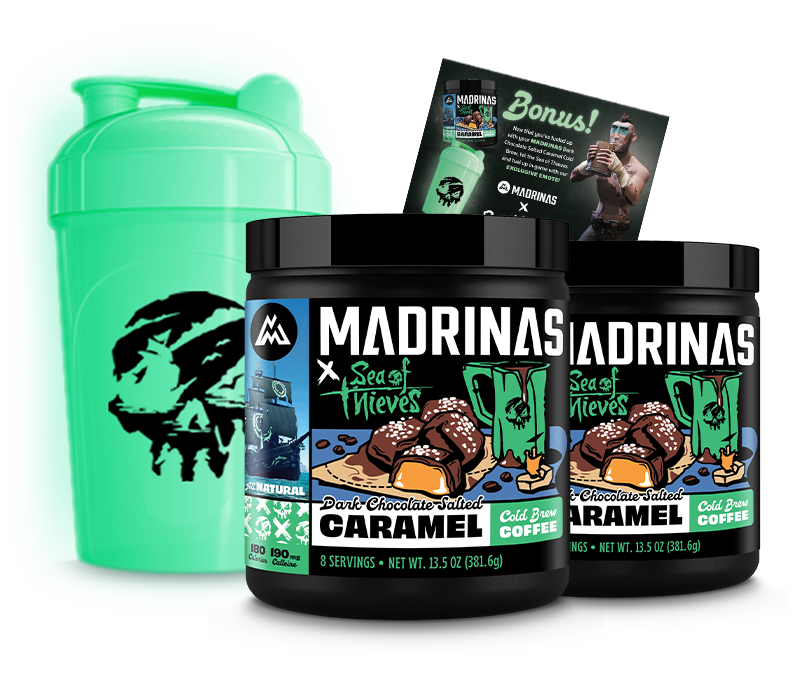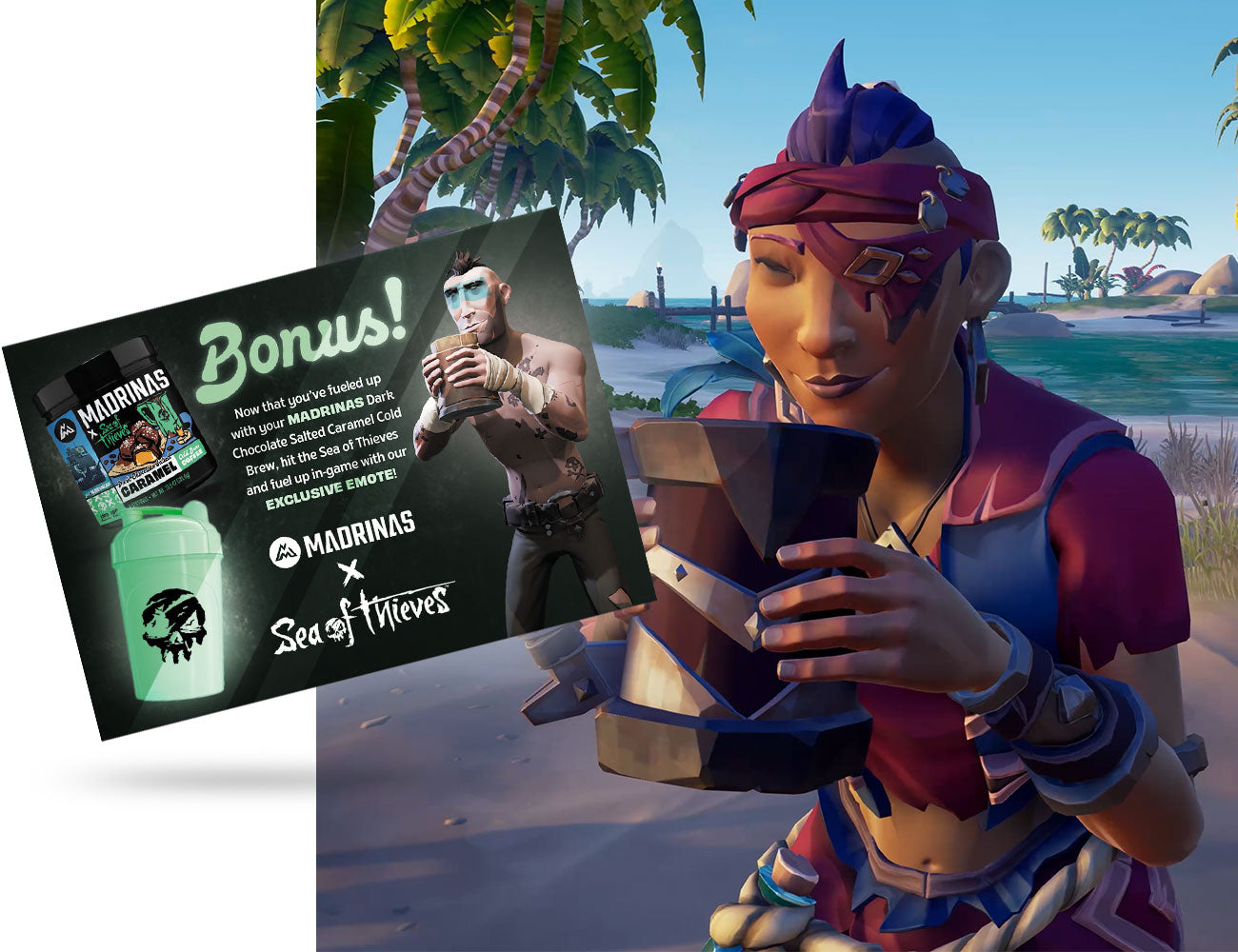 EXCLUSIVE EMOTE INCLUDED!
When you lift anchor at Golden Sands & head out on the open seas, this Limited Edition Madrinas x Sea of Thieves Dark Chocolate Salted Caramel will really put the wind in your sails. This indulgent combination of dark chocolate and caramel is sure to satisfy your sweet tooth. We even added a pinch of salt for the salty sailors out there! BONUS: Your order also includes access to an exclusive in-game 'Ah, Coffee!' emote. Each tub will include one digital download code for Xbox or Steam so you can fuel up in-game!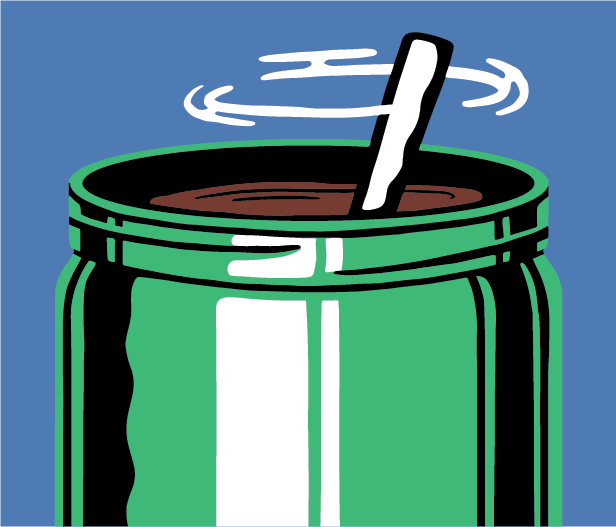 Stir powder in the tub before scooping.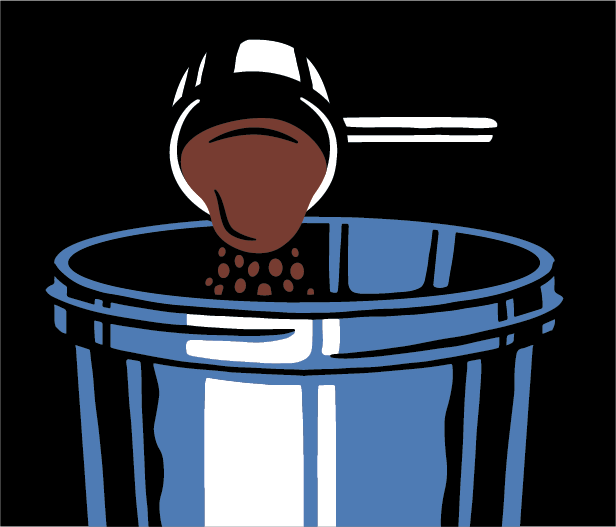 Add one scoop to 13 ounces of ice-cold water.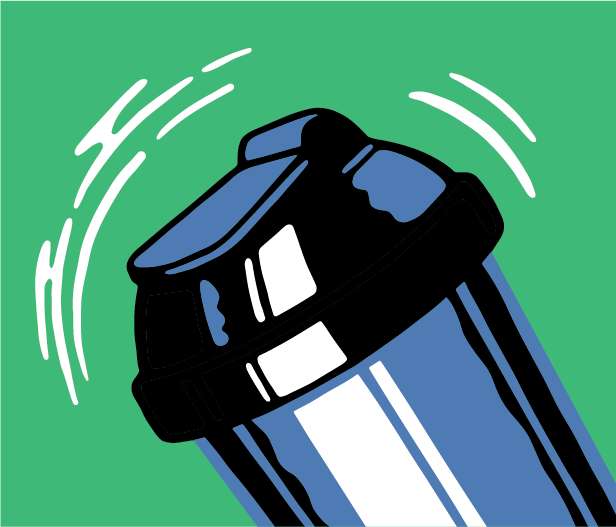 Shake well (Pro tip: Add a few ice cubes to your shaker cup)!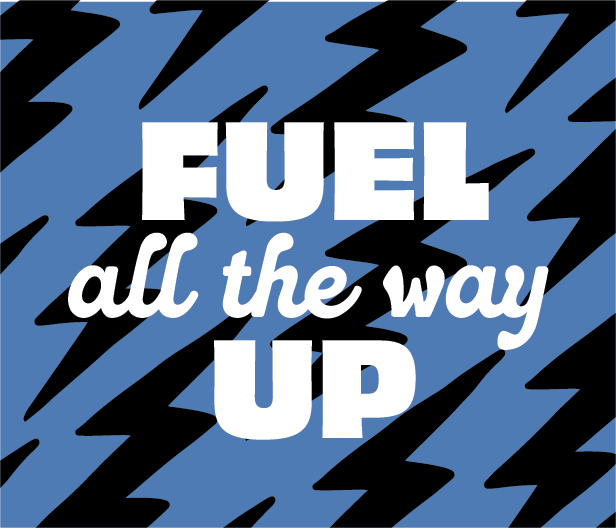 Fuel all the way up & enjoy your #coffee4fuel!

Dark Chocolate Salted Caramel> Grog
After the terraria flavor I decided to try this one and I'm not disappointed. Amazing flavor!
Holy Cow, this stuff is good
honestly my expectations going in was long as its palatable I'm happy. My expectations were well exceeded with this product. The flavor is great, and buddy does it kick in.
will be buying more flavors to try out.
Amazing flavour!!
I love this bundle, I have been a huge fan of Sea of Thieves ever since the game came out to Xbox One, the shaker is unlike any other and truly the best, with it's glow in the dark feature and it's convivence I absolutely adore it. It has an amazing taste, you can really taste the caramel and the dark chocolate, with a hint of coffee. It's perfect with cold water and ice!
Ecstatic
Coffee tasted great! Mixed well with almond milk. Shipping felt a little slow, but that could just be me feening for caffeine xD
Nice
Struggled a bit when i first tried it, but now i quite like it, works well with milk too.