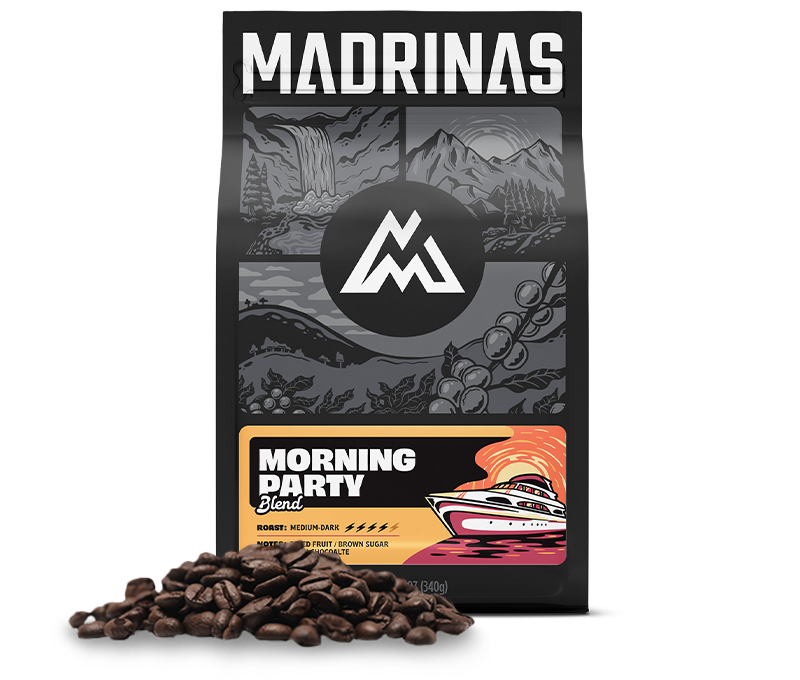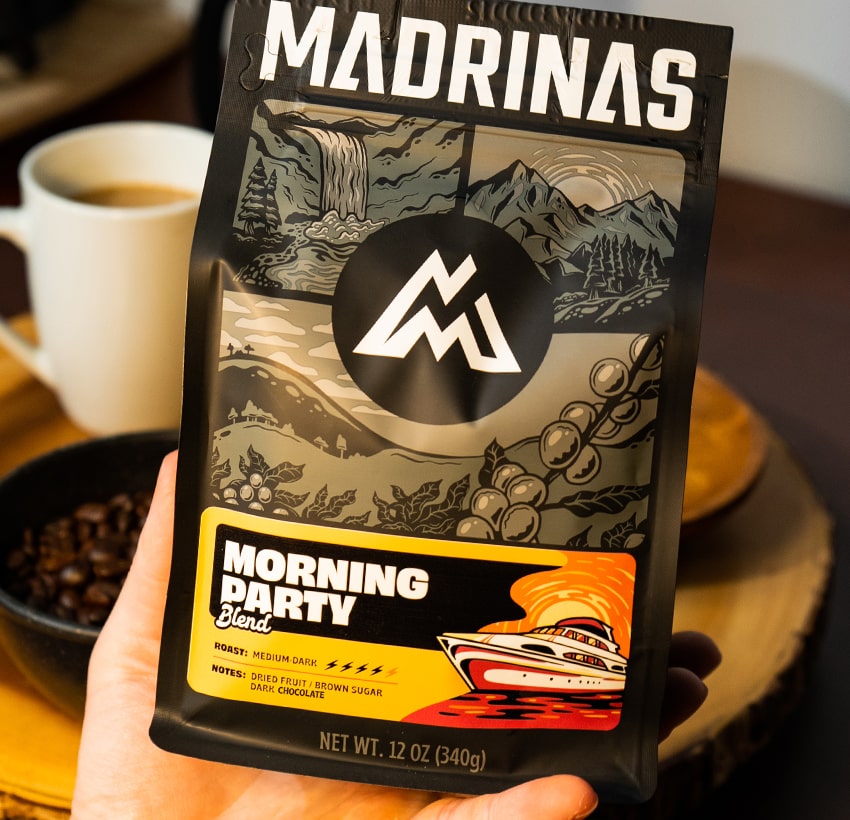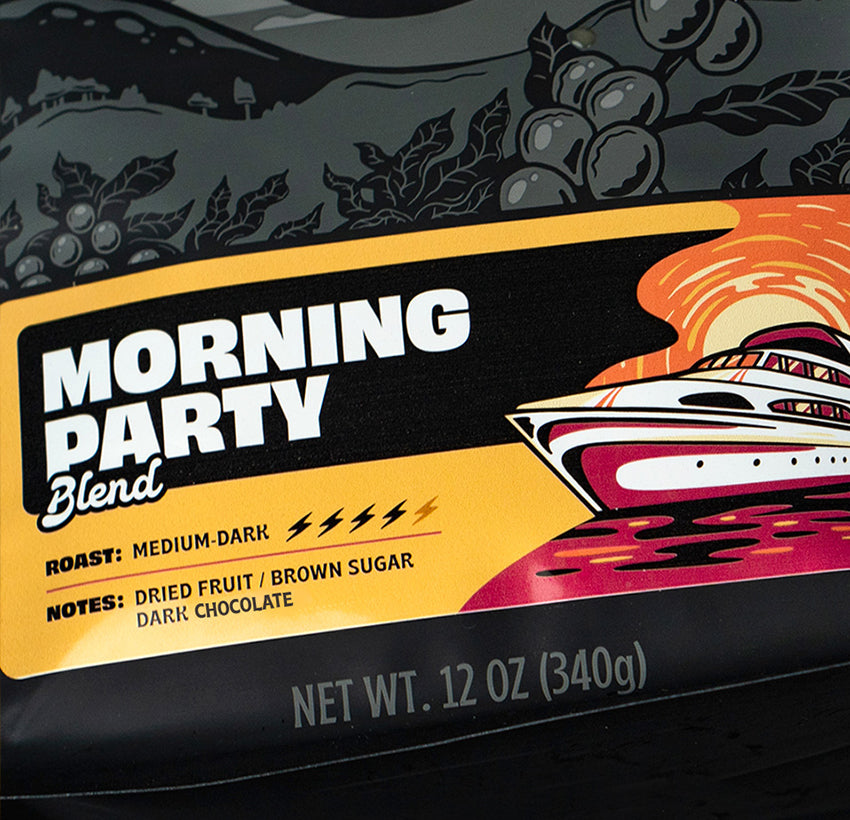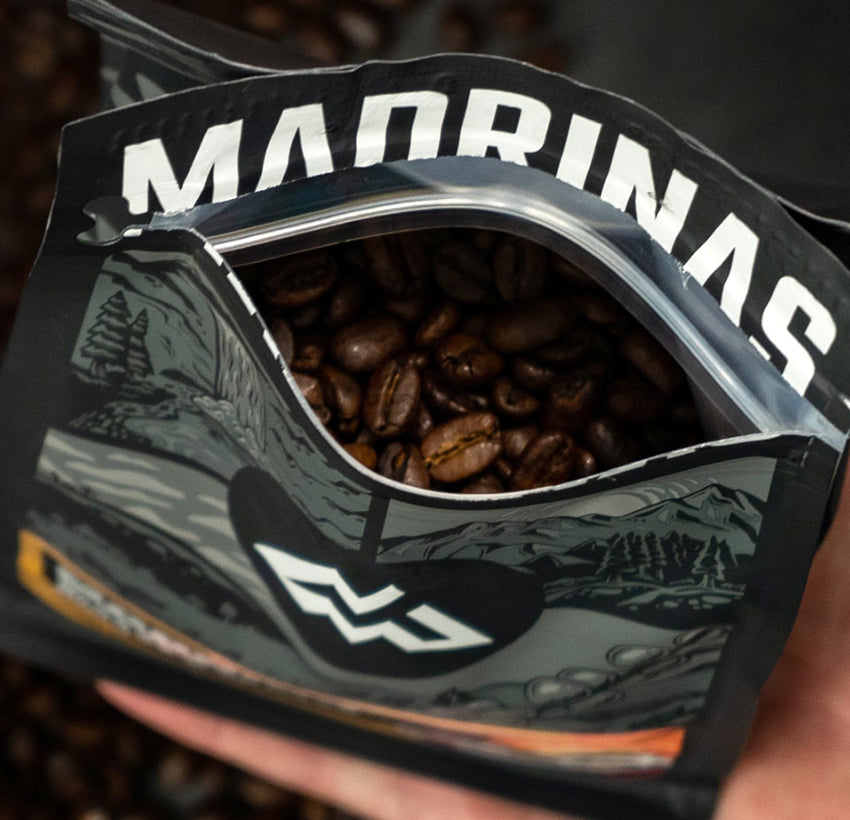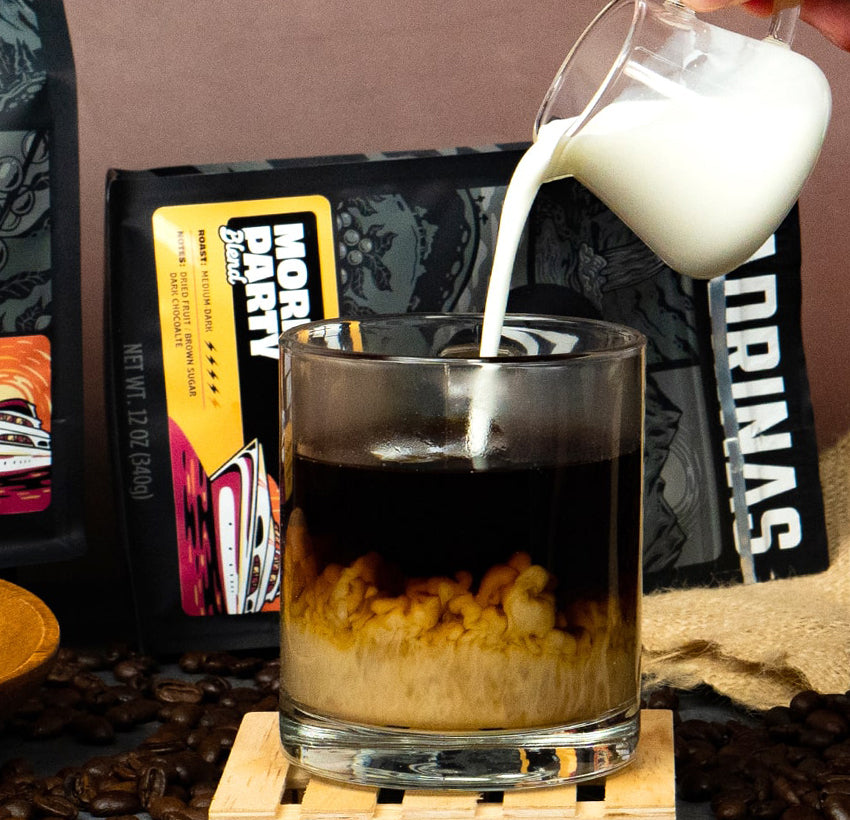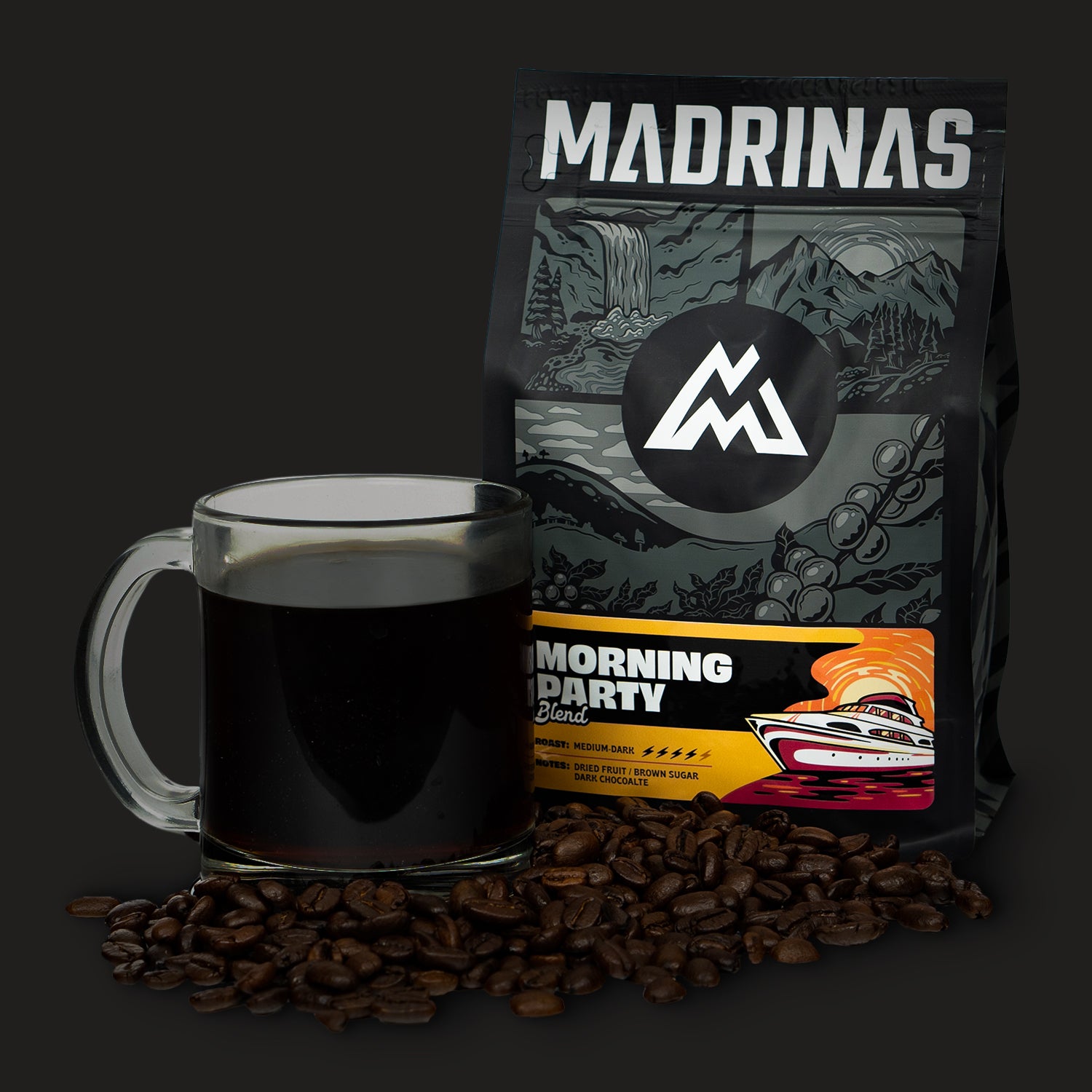 Roast
Tasting Notes
Dried Fruit / Brown Sugar / Dark Chocolate
Origin
SOURCING
We work directly with suppliers to source only high quality, Specialty Class Arabica coffee beans and promote sustainable business practices
Brewing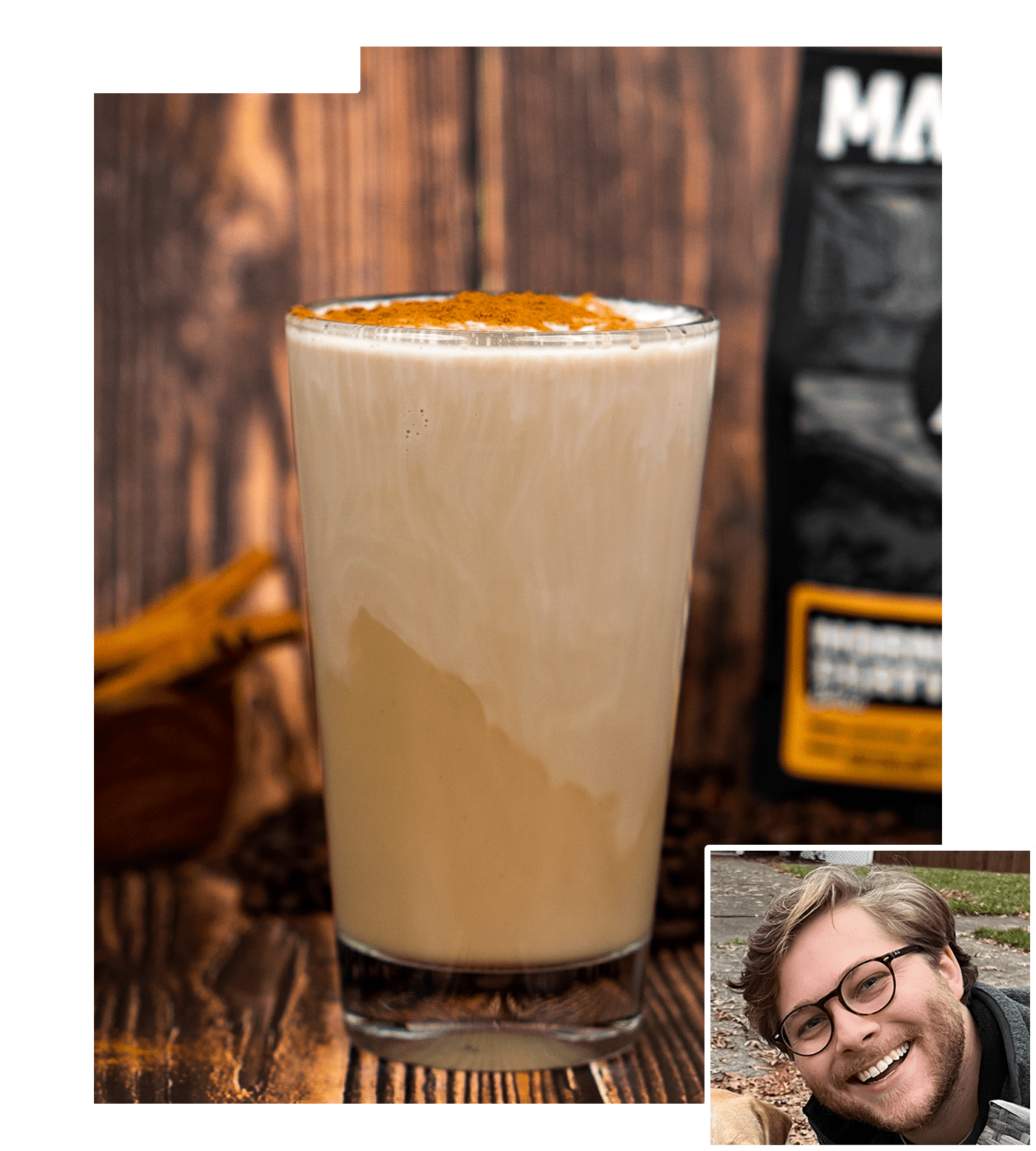 TAYLOR'S CAFE CON MIEL
INGREDIENTS
- 8 ounces of bold Morning Party Blend Coffee
- 2 tablespoon of honey
- 1/8 teaspoon pure vanilla extract
- 4 ounces of whole milk (or non-dairy alternative), steamed
- Ground cinnamon for garnish
DIRECTIONS
1. Grind Morning Party Blend beans
2. Brew ground beans using your preferred method; make it strong
3. Add honey and vanilla extract to a medium to large mug or glass
4. Add brewed Morning Party Blend coffee to mug/glass and stir
5. Steam milk to 165°F, then pour into mug/glass
6. Top heavily with ground cinnamon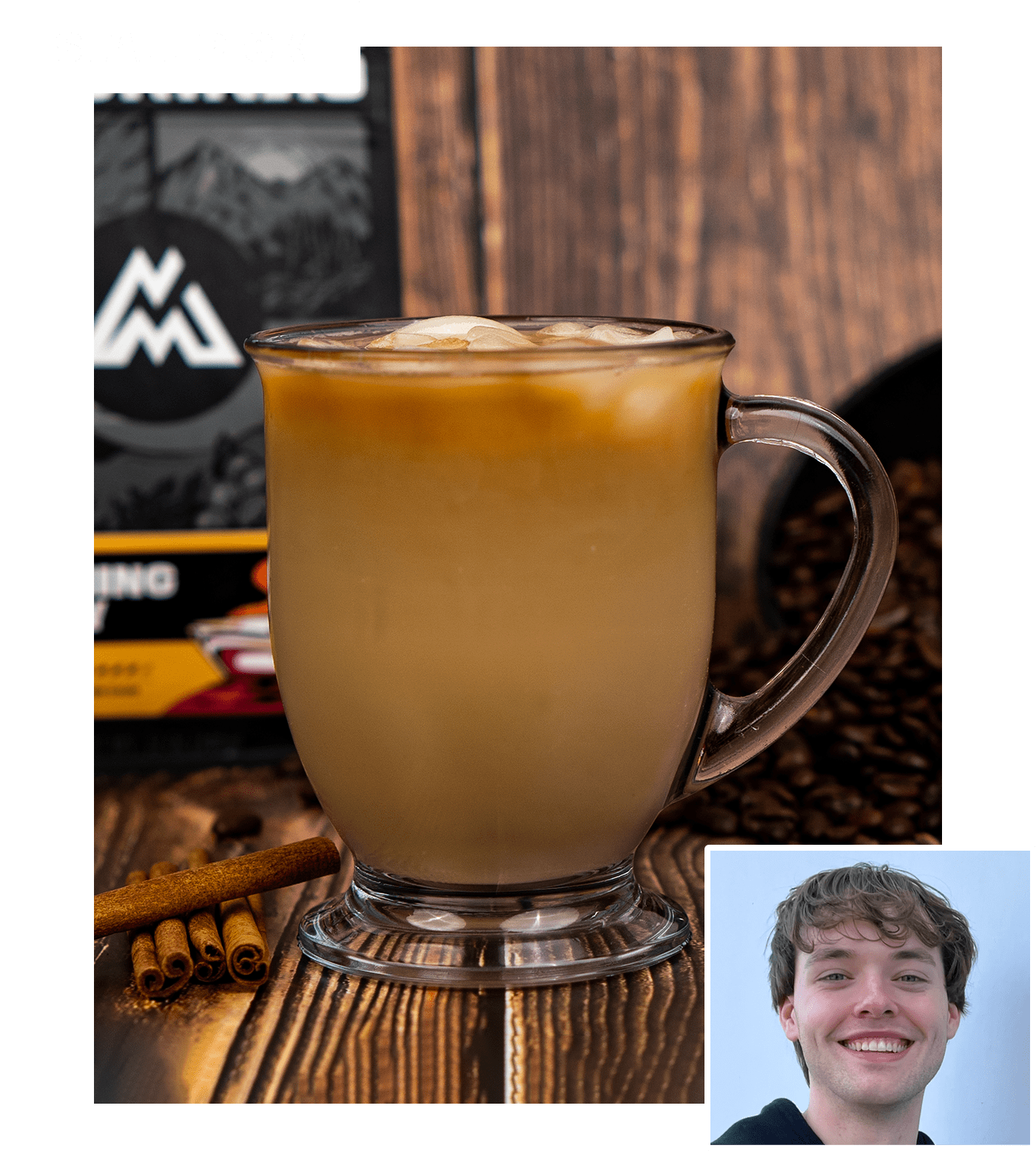 BROWN SUGAR ICED OAT MILK LATTE
INGREDIENTS
- Morning Party Blend Coffee
- Full cup of ice
- 1 cup of oat milk
- 2 to 3 teaspoons of brown sugar syrup
- Cinnamon sugar (optional)
DIRECTIONS
1. Grind Morning Party Blend whole beans
2. Brew overnight using a cold brew method
3. Fill mason jar with ice
4. Fill 3/4 with Morning Party Blend coffee
5. Add 2-3 teaspoons of brown sugar syrup
6. Fill the rest of the mason jar with oat milk
7. Give a light stir
8. Sprinkle cinnamon sugar on top
Amazing Flavor for my Everyday Wake up!
Whole Bean MORNING PARTY BLEND is THE BEST!!!!!! I've tried most of the whole bean (non-flavored) beans and this one is by far my favorite. Such a smooth taste but still rich. Most coffee needs a splash of cream to fight the bitterness but this one doesn't.
Excellent coffee
I tried the Morning Party blend for the first time last week. The coffee is amazing. It has a full, rich flavor which some brands lack with a medium roast. It's so good, I've already placed another order. Definitely worth the money if medium roast is one of your favorites.
I gave this to my father as a gift and I've never seen him so in love with something in my life!!
Makes me happy!
The coffee had a bold flavor without the bitterness. It has a nice caffeine bump without any stomach upset.