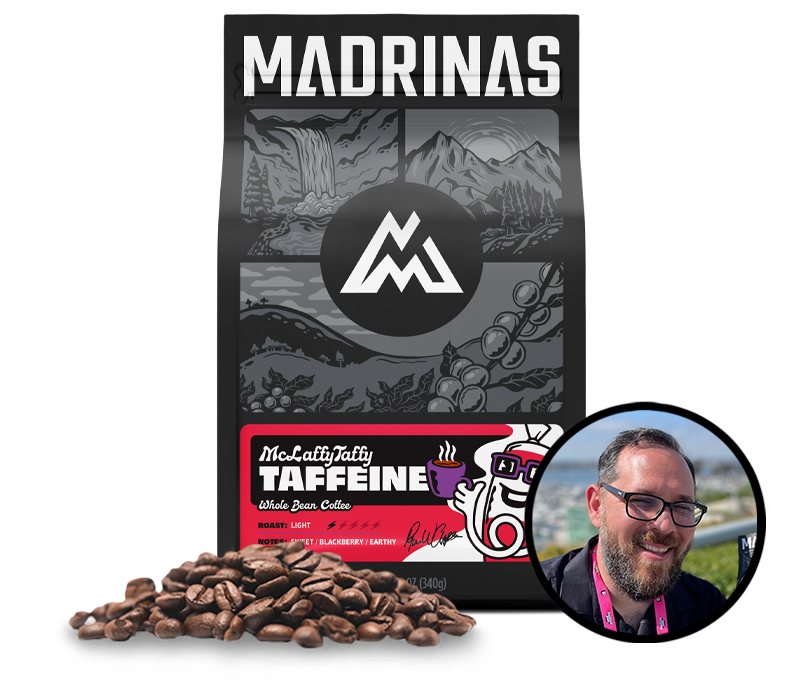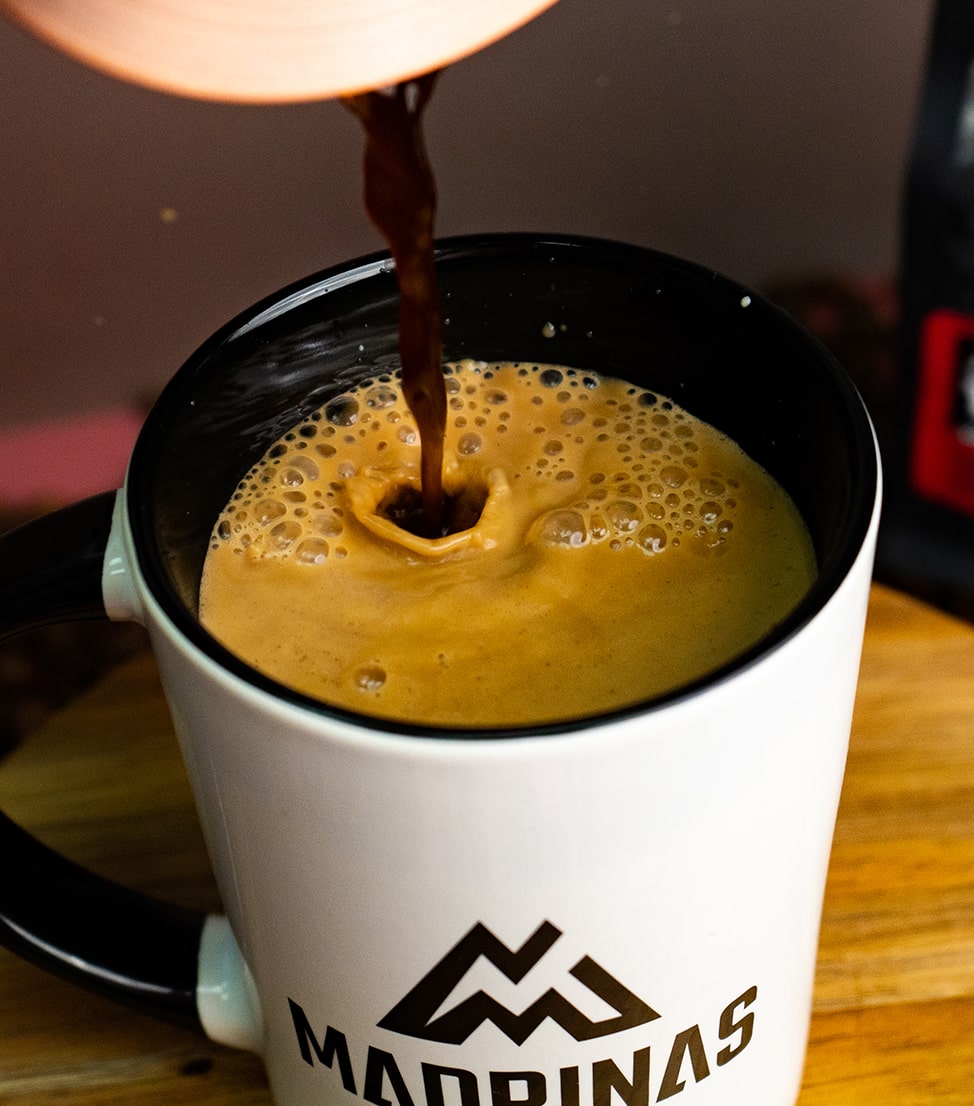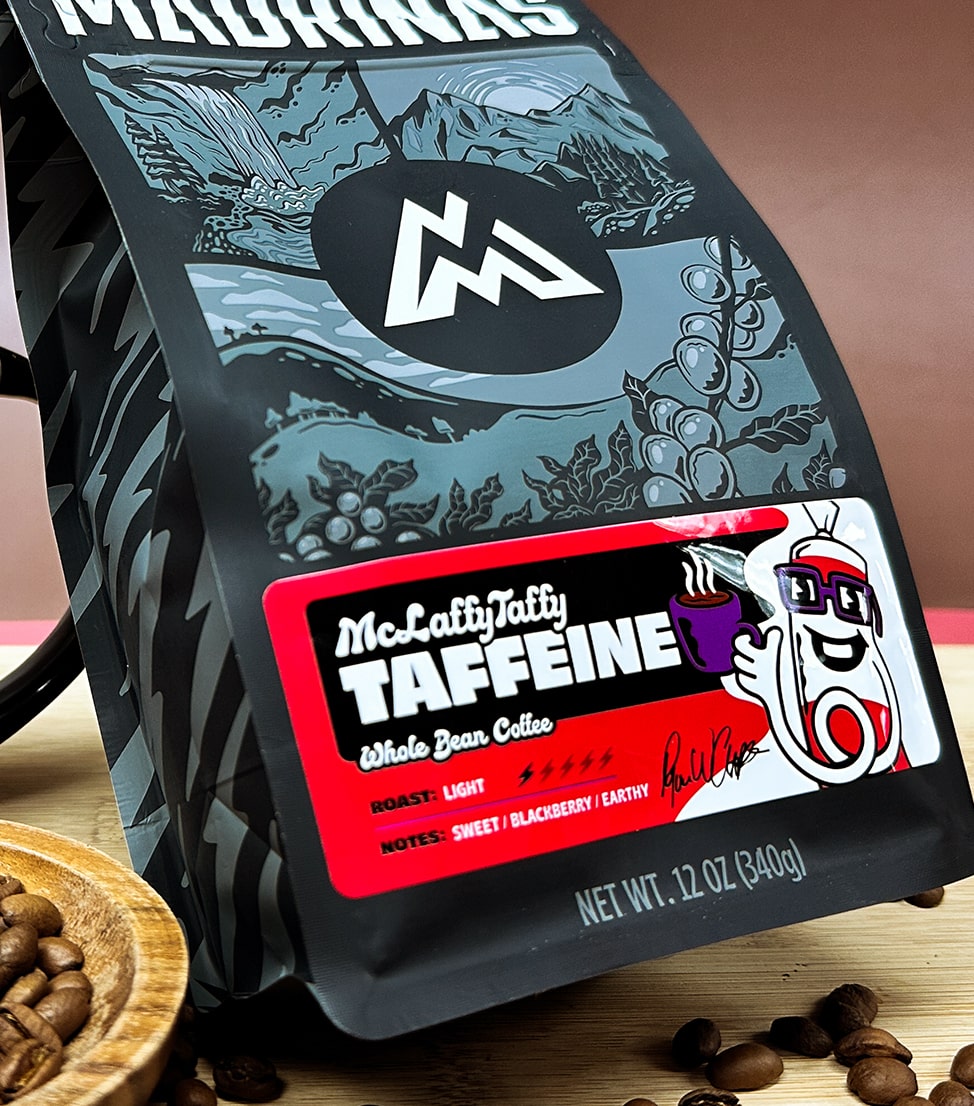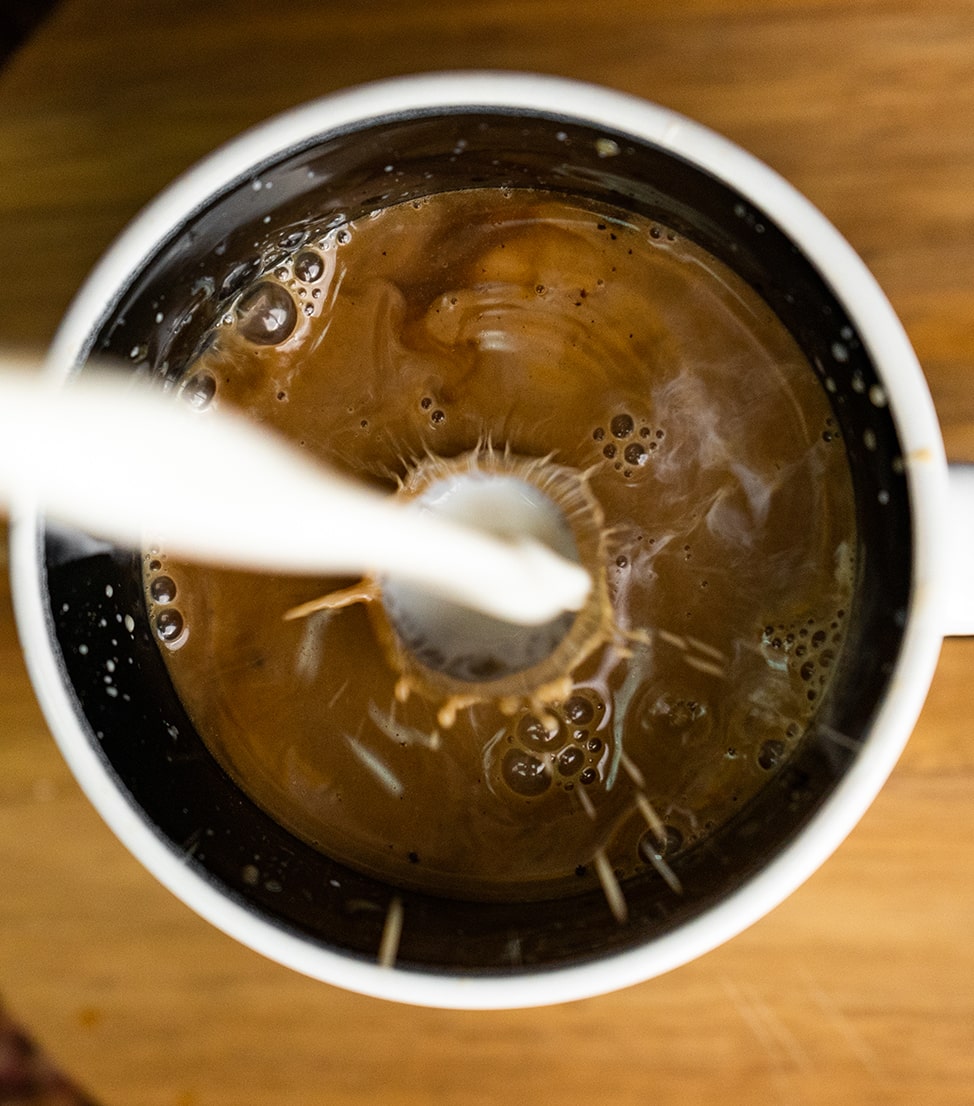 Roast
Tasting Notes
Sweet / Blackberry / Earthy
Origin
SOURCING
We work directly with suppliers to source only high quality, Specialty Class Arabica coffee beans and promote sustainable business practices
Brewing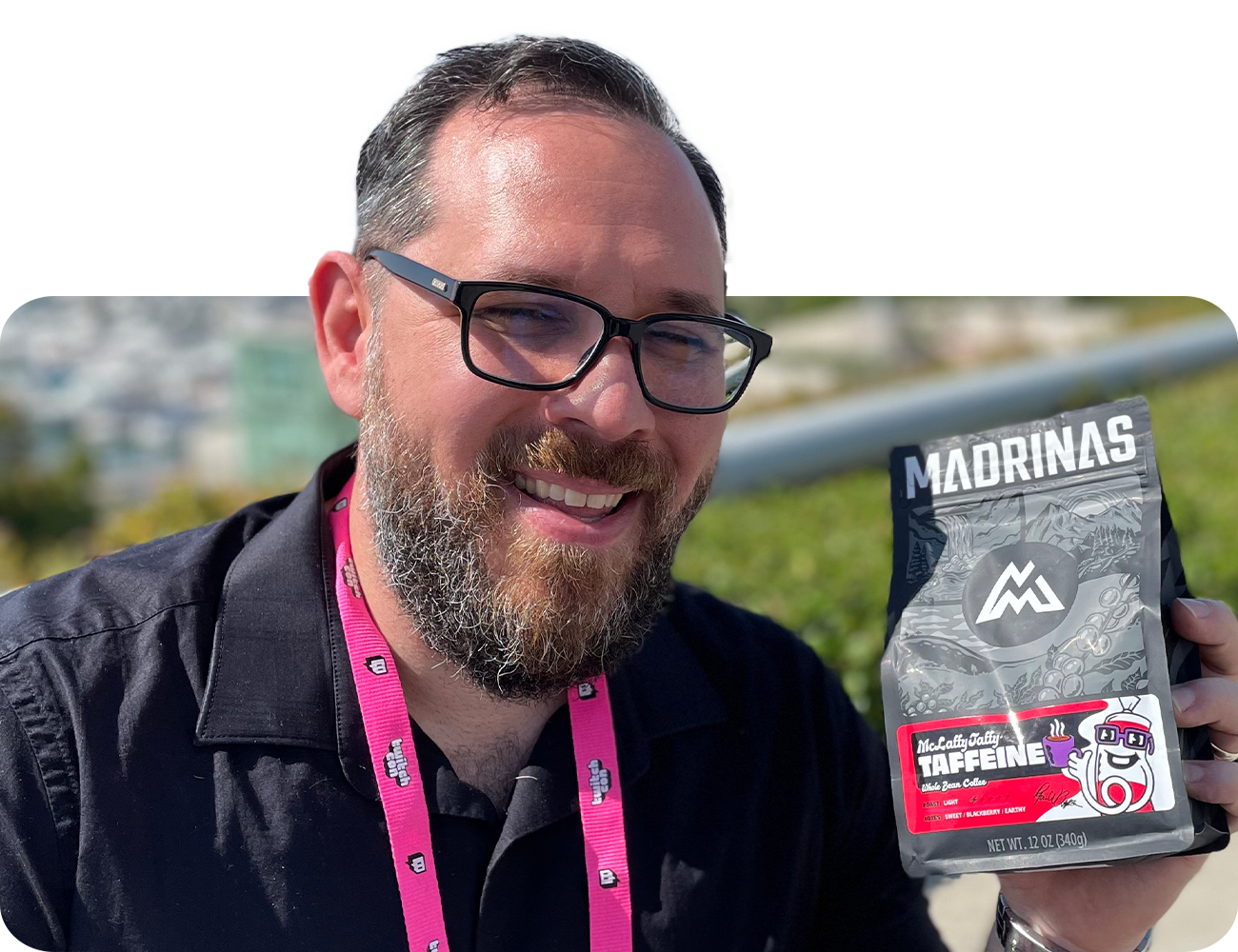 ABOUT TAFFEINE
Taffy is possibly the most successful streamer you've never heard of. He's been a content creator for over a decade, co-founded and sold two companies in the space, and collaborated with droves of the best in the industry. He's thrived beyond his station with the support of a ferocious (and infamous) audience, supportive friends and his loving family.
McLaffyTaffy's French Press
INGREDIENTS
- Madrinas Taffeine Whole Bean Coffee
DIRECTIONS
1. Grind Madrinas Taffeine beans to to a medium course grind
2. Add boiling water to French Press, give the coffee a light stir and cover
3. Let sit for 5 minutes
4. Strain slowly
5. Drink and enjoy immediately

Taffy prefers to drink his Taffeine black, but feel free to add milk, sugar, or your favorite creamer.
First light roast I've liked
I'm normally a dark roast guy but I gave this one a shot and loved it. Ended up buying the 10 pack for black Friday. Would highly recommend.
Great Coffee!
Easily my favorite coffee now, it has a great taste and is light enough that it doesn't really need anything added to make it shine!
Phenomenal Light Roast
I was new to Light Roast coffee when I bought this, but it's hard to go back to medium or dark roasts after this one. It's excellent! This turned me into a light roast fan for sure.
Best One Yet!
This whole bean is great. From French Press to Cold Brew it will not disappoint. We need more light roast!!!