TheStockGuy Hawaiian Kona Blend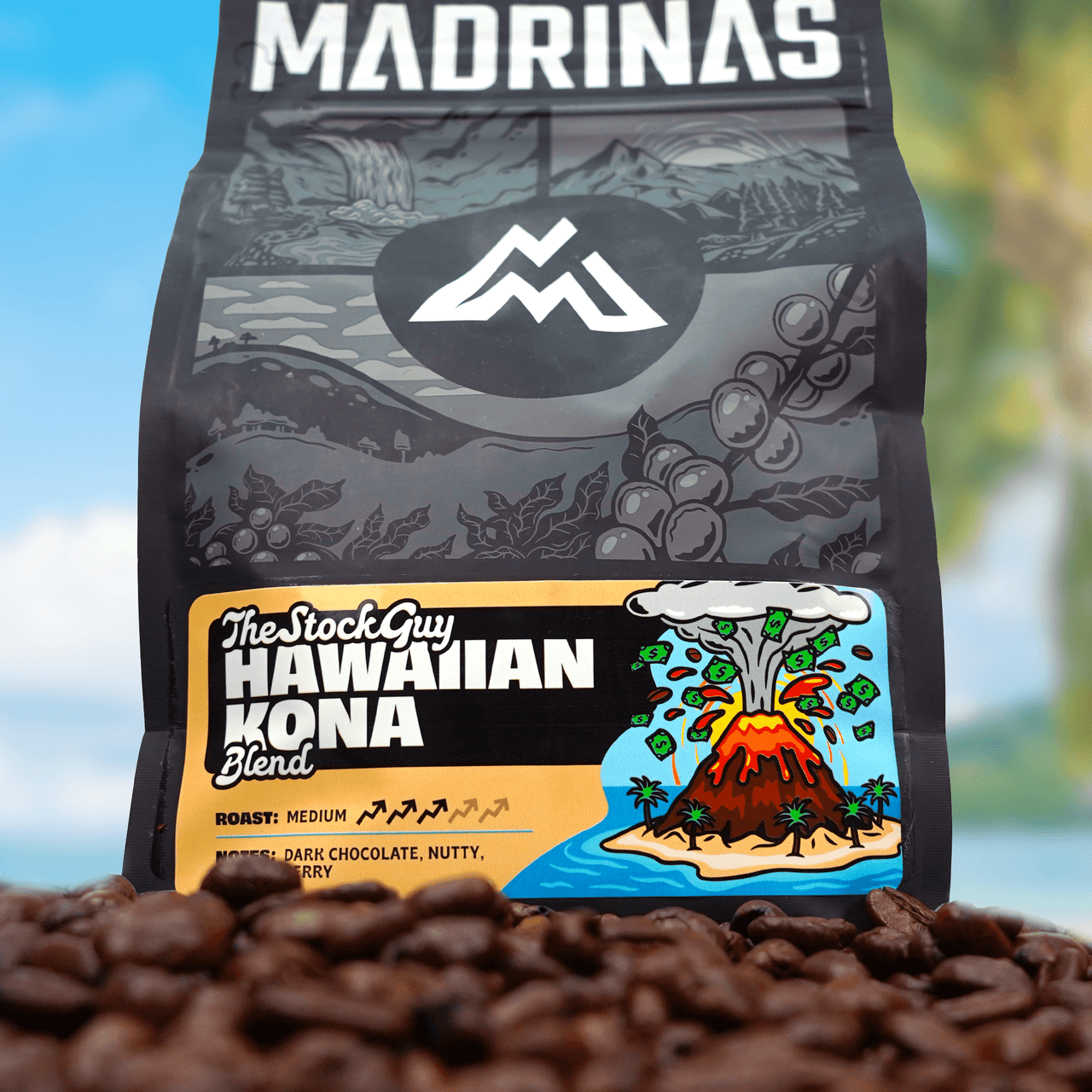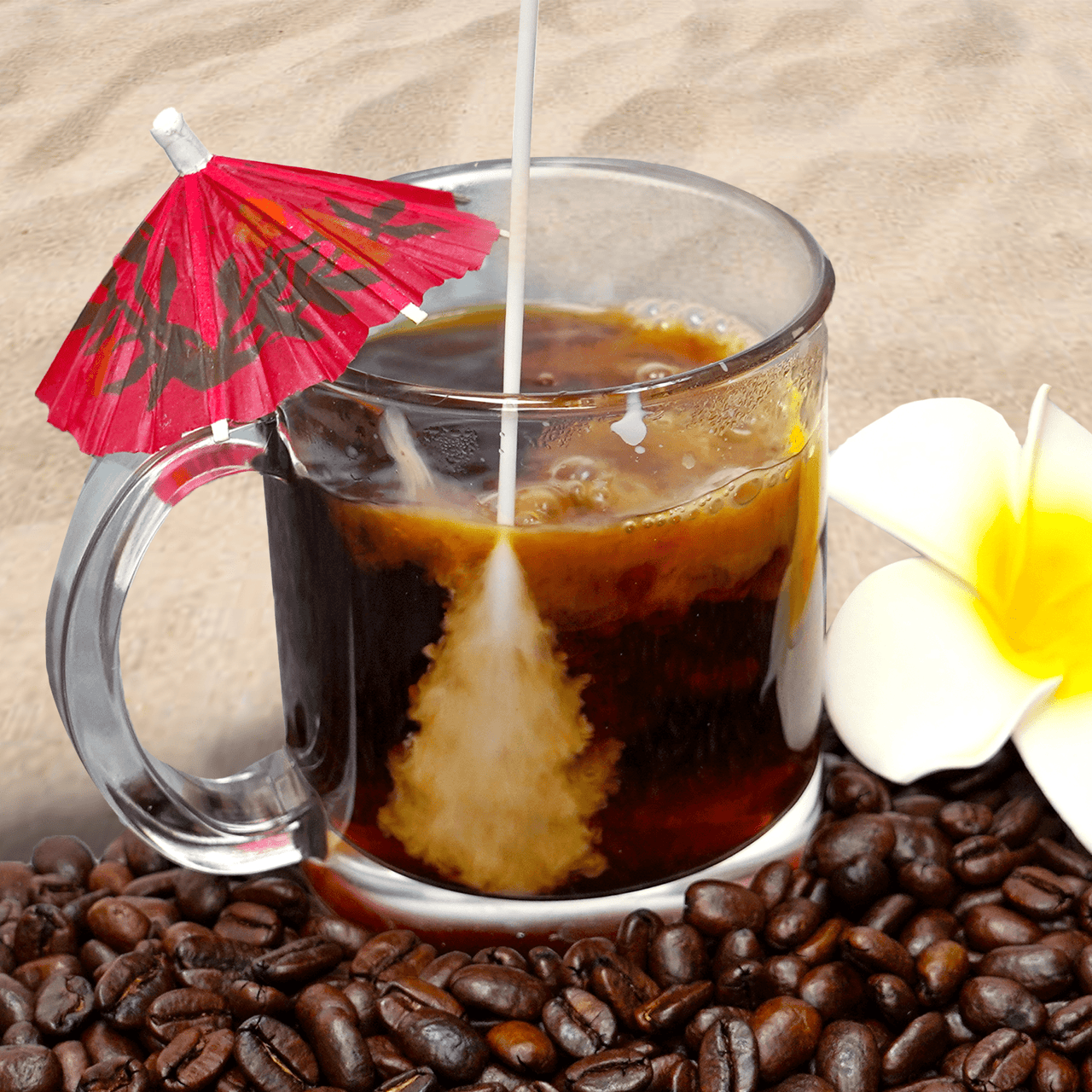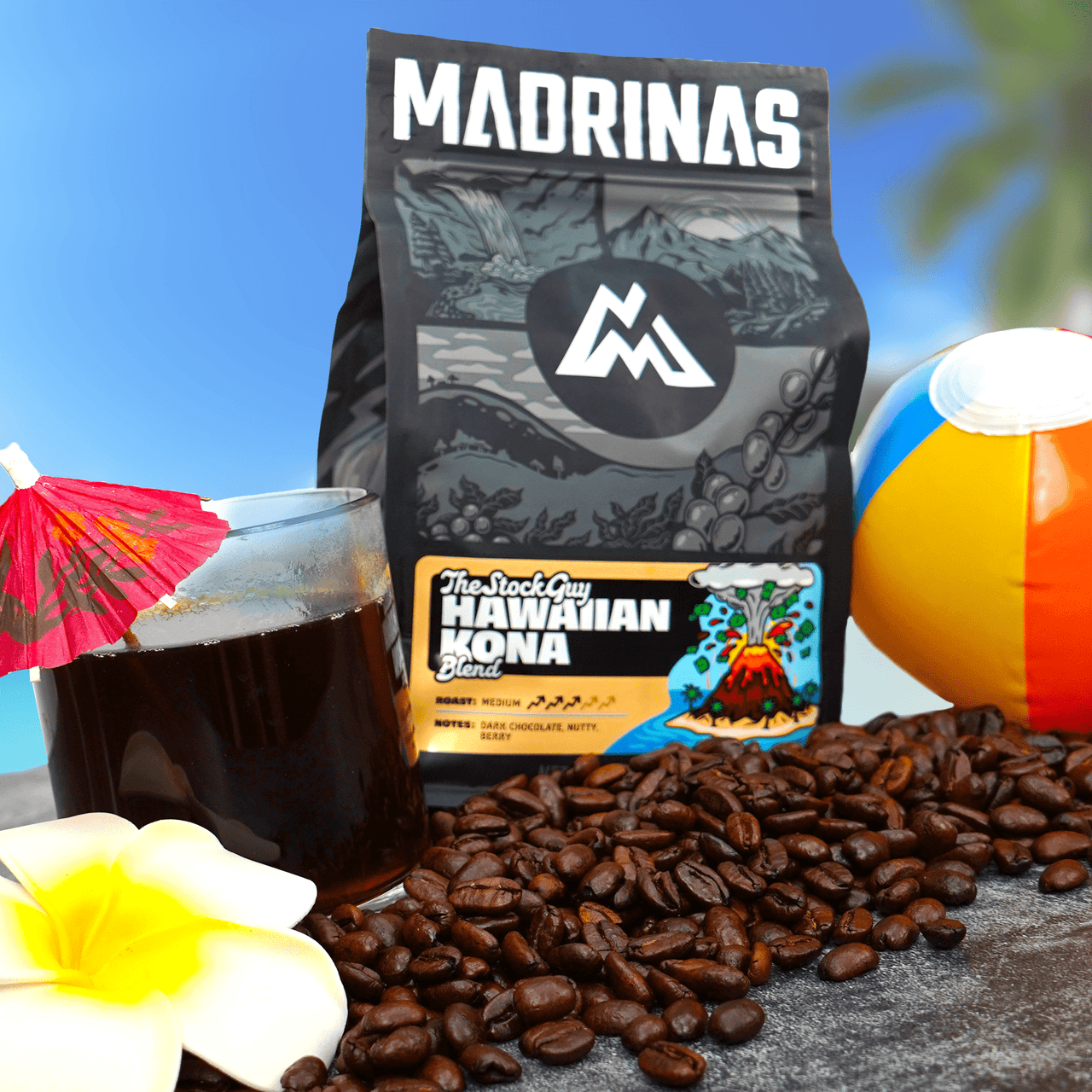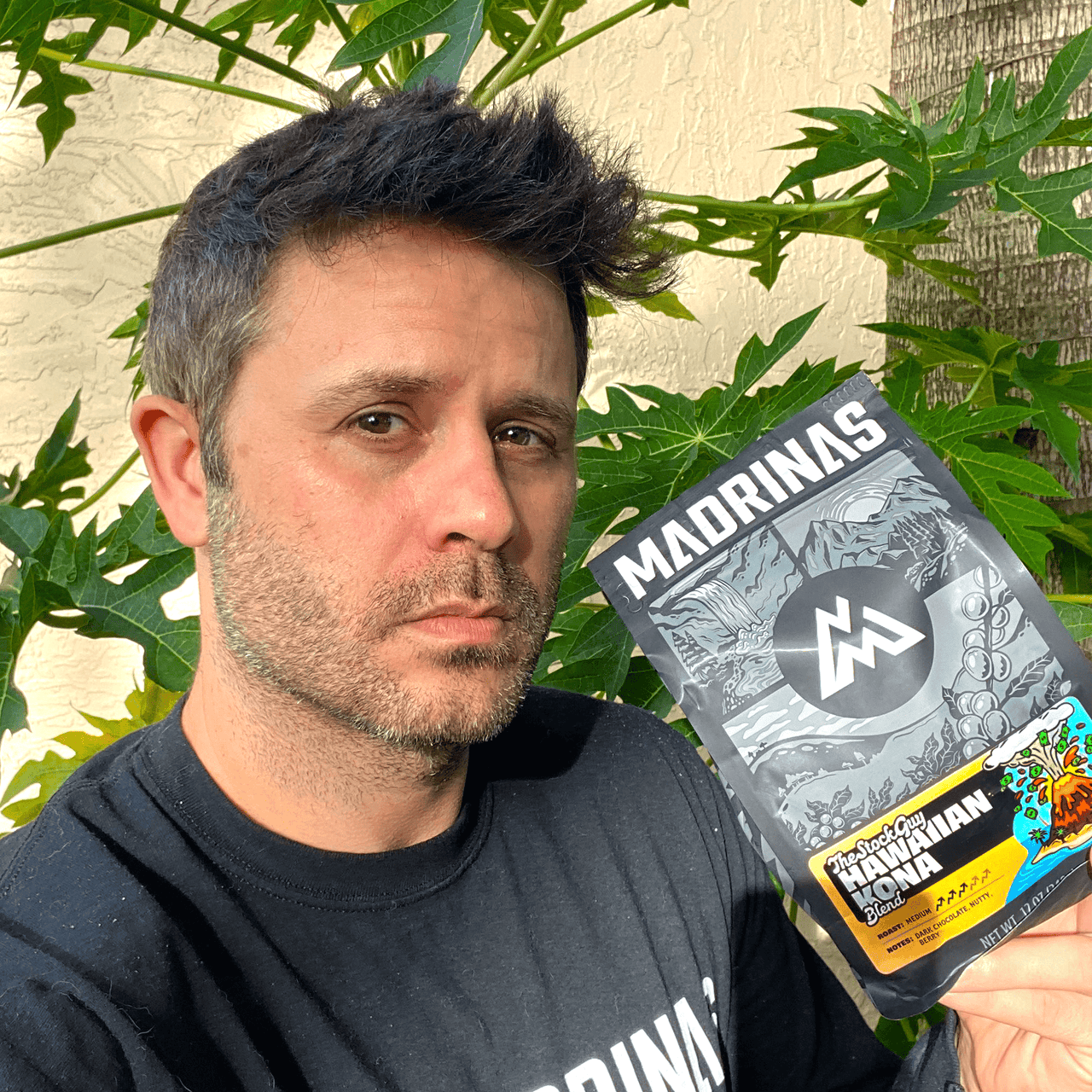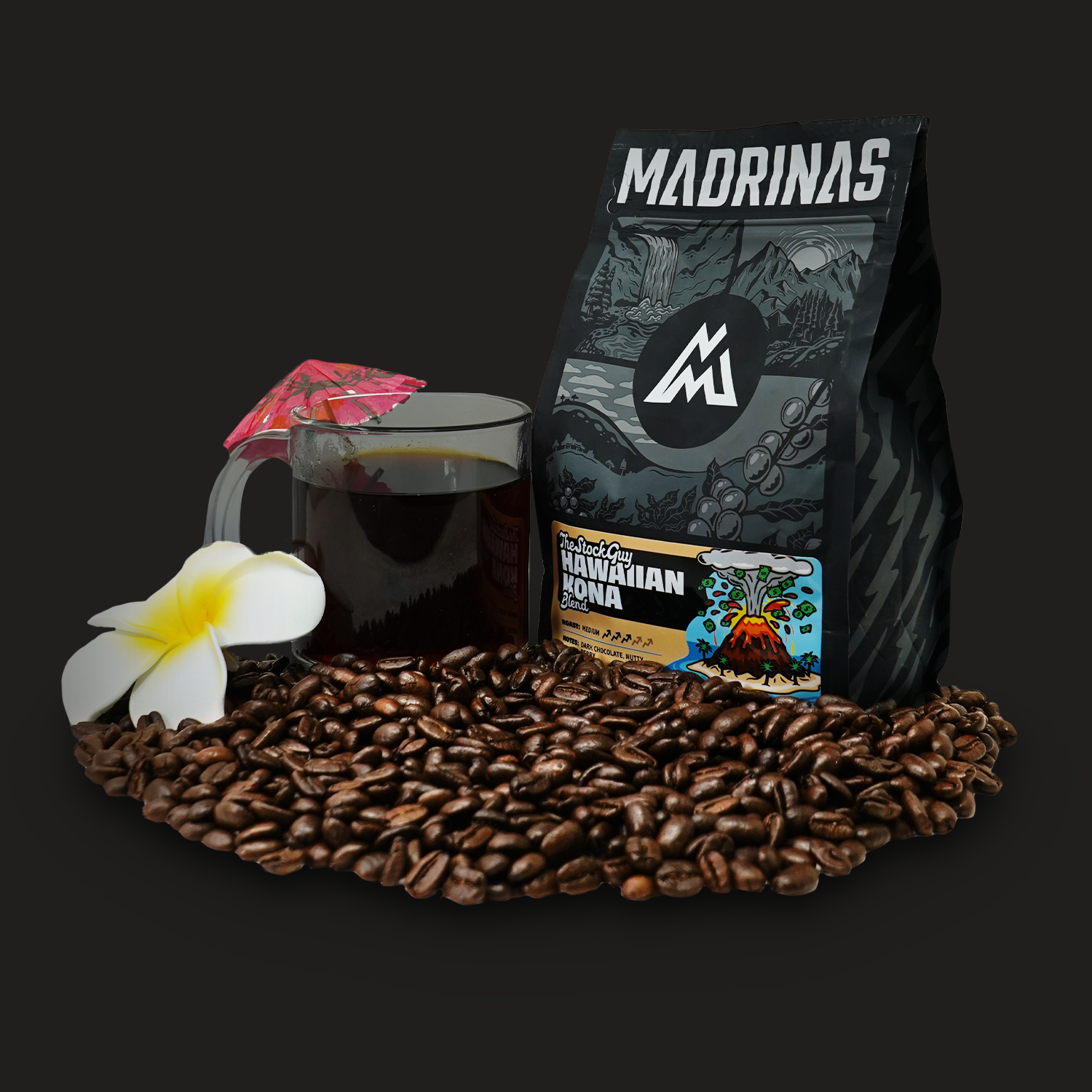 Roast
Tasting Notes
Dark Chocolate / Nutty / Berry
Origin
Kona / Brazil / Colombian
SOURCING
We work directly with suppliers to source only high quality, Specialty Class Arabica coffee beans and promote sustainable business practices
Brewing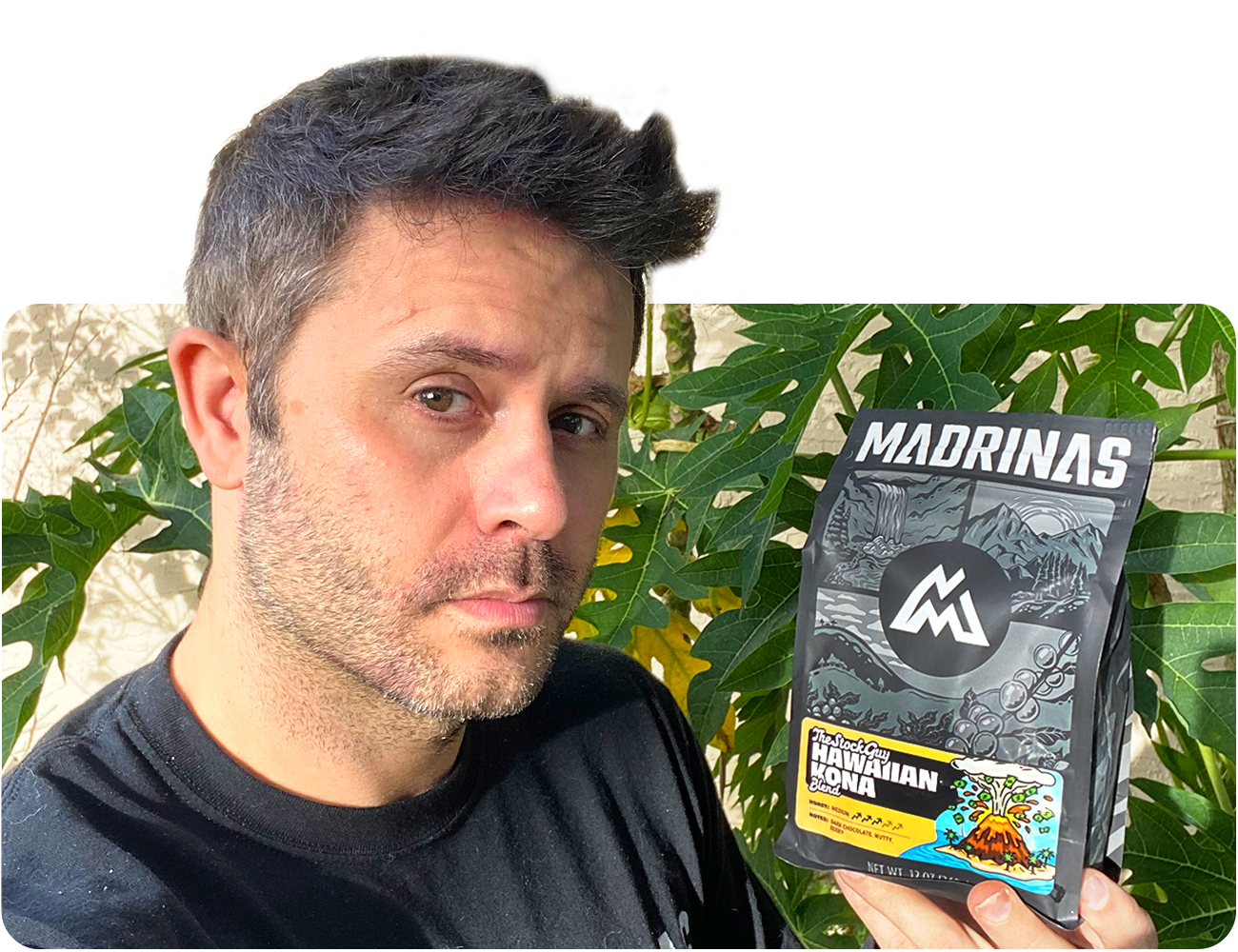 TheStockGuy
Combining financial education with humor and memes, TheStockGuy brings a fresh new dynamic to the world of investing and personal finance. Whether he's tackling 401K's, student debt, home loans, or how to get your stepsister un-stuck from a dryer, TSG combines his wealth of knowledge with understandable analogies to simplify the stock markets for the average Joe. When others are scared, you buy the dips!
TSG's Kona French Press
INGREDIENTS
- 8 tablespoons of TheStockGuy Hawaiian Kona Blend
DIRECTIONS
1. Grind 8 tablespoons of Kona Blend coarsely
2. Add coffee into the empty press
3. Fill press halfway to the top with hot water - saturating the grounds and making sure there are no dry spots
4. After 1 minute - give it a good stir
5. Fill press to the top with water
6. After 3 minutes place the lid on and firmly push the press all the way down
7. Serve immediately!
Good Coffee, Bad Signal Service
The coffee is fantastic but the stock tips are suspect. He has also recently had several no call no shows.
Ordered for the first time, love it!
hawaii heaven in a cup!
Im so glad they brought this back. It really is one of my favorites.