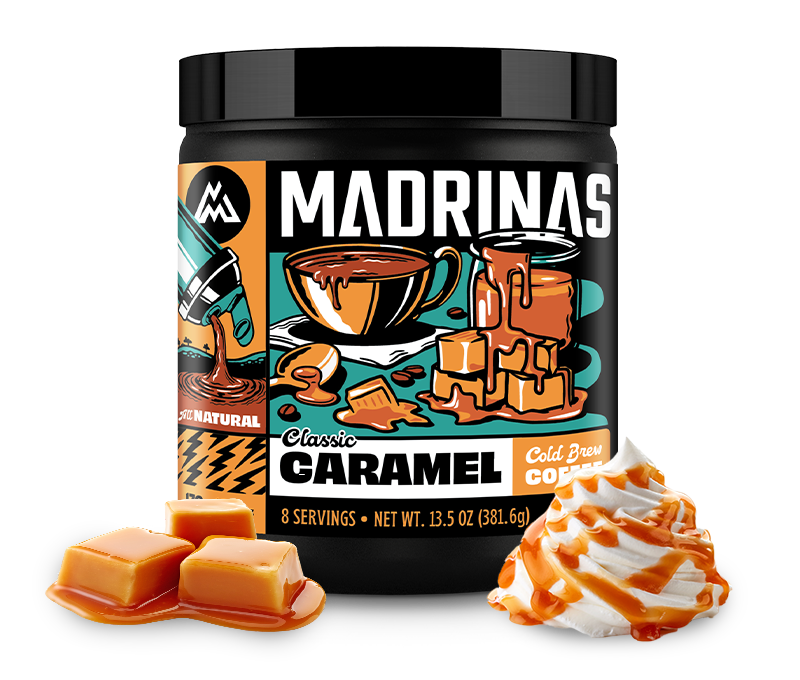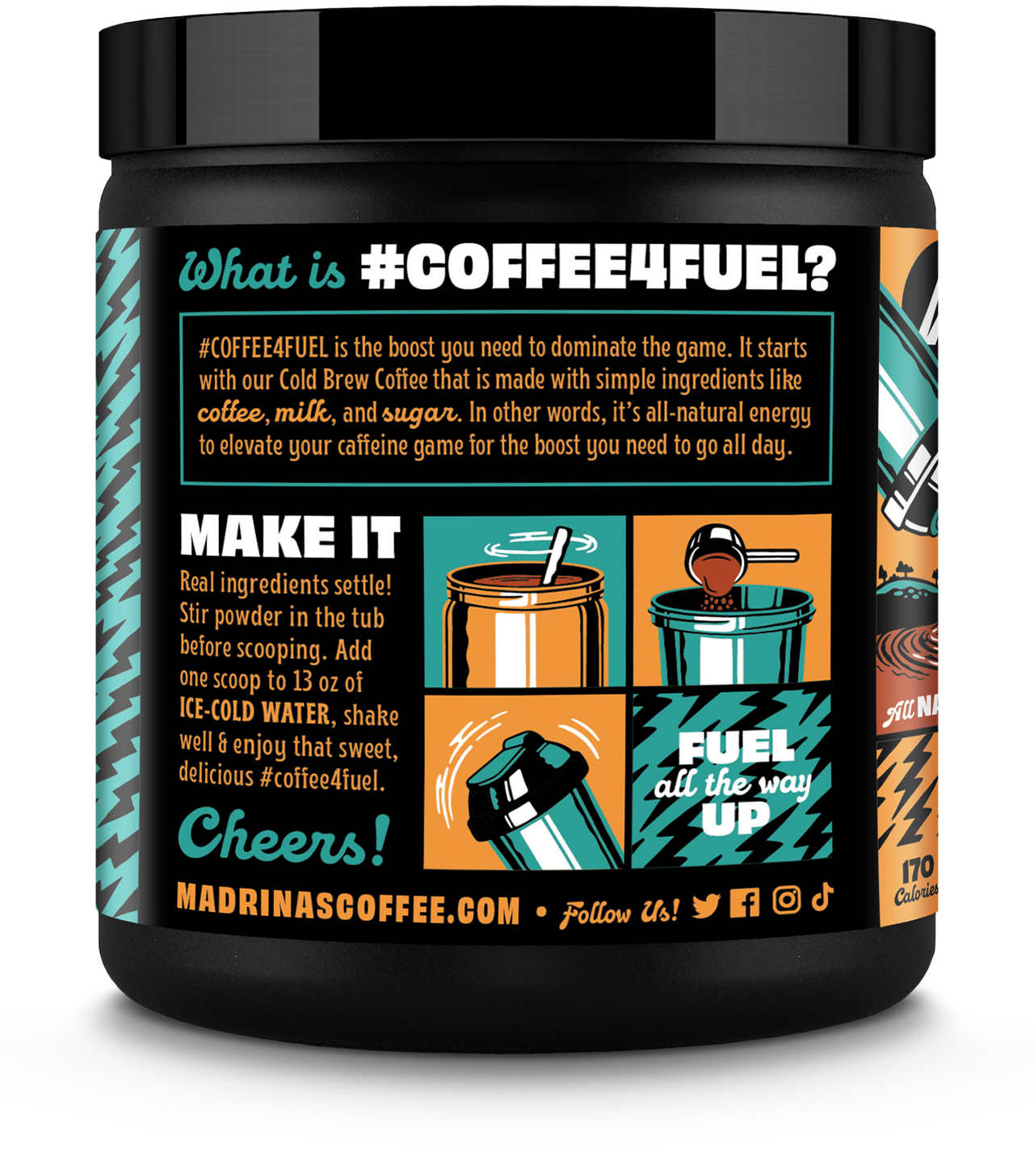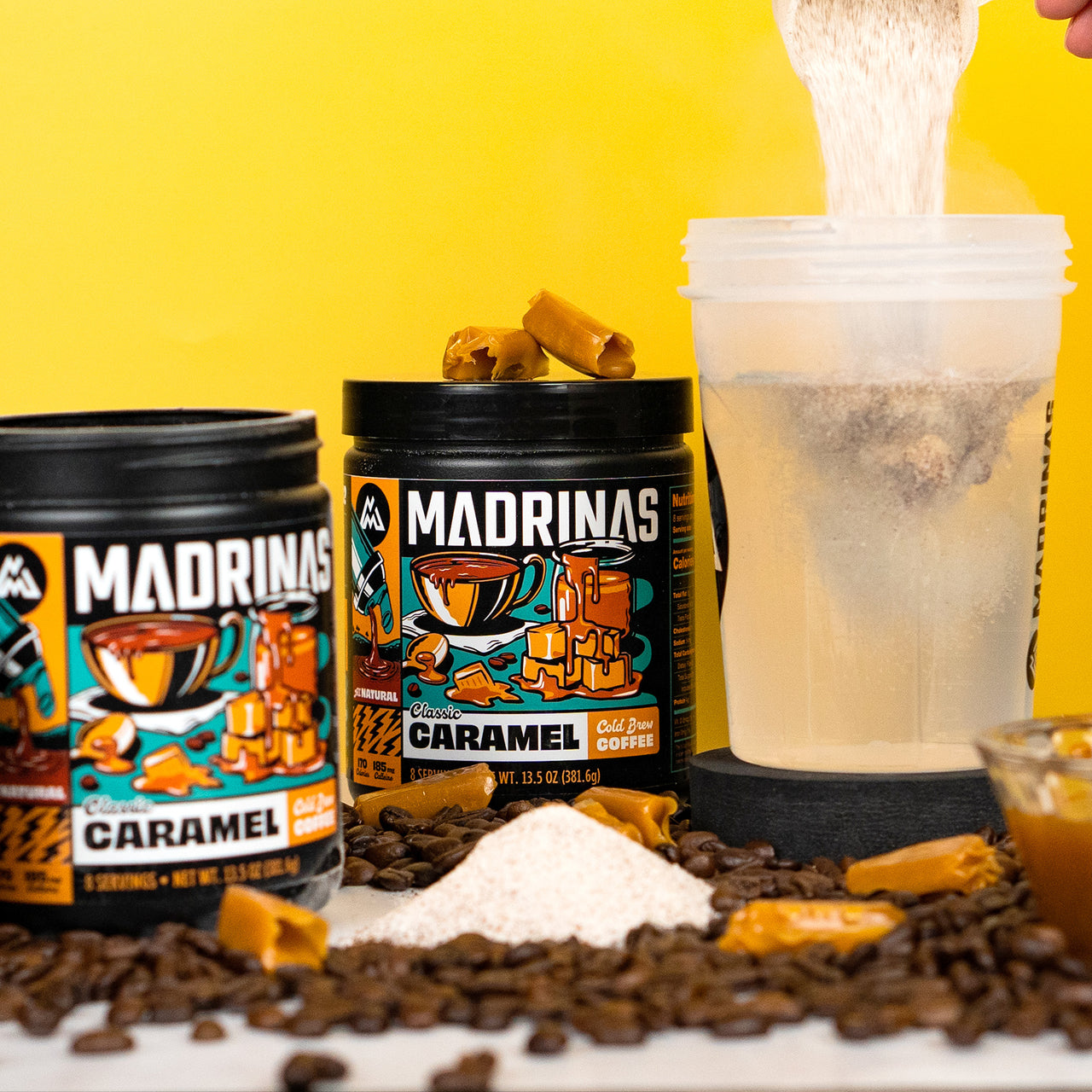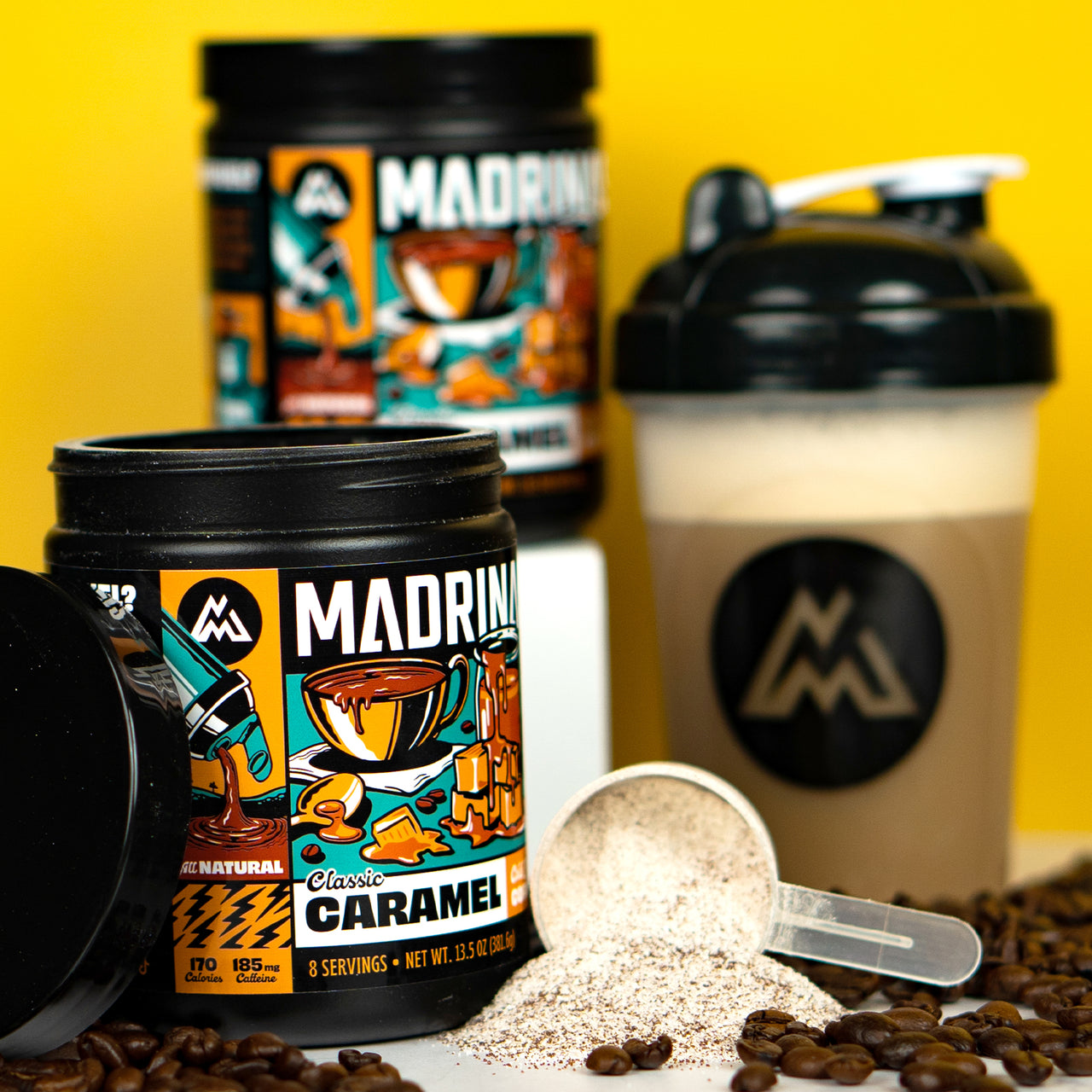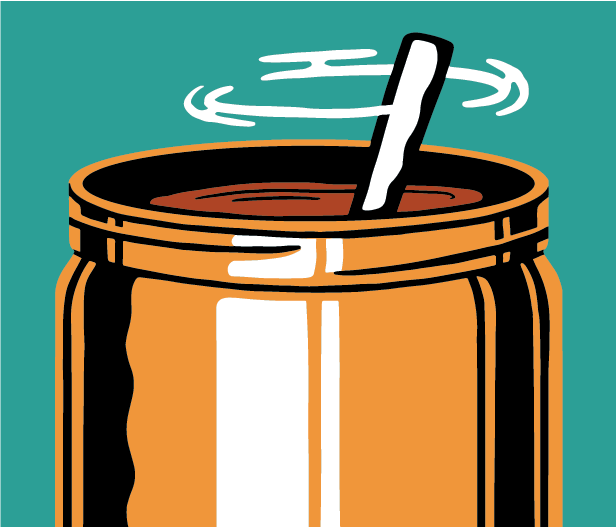 Stir tub ingredients well before scooping.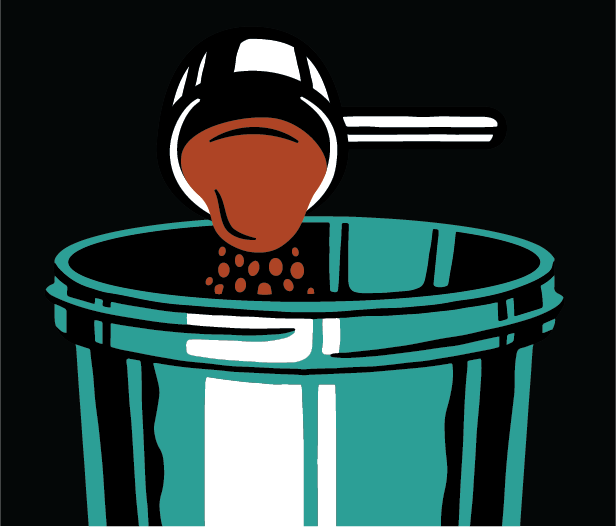 Add one scoop of Cold Brew Coffee magic to 13 ounces of ICE-COLD WATER.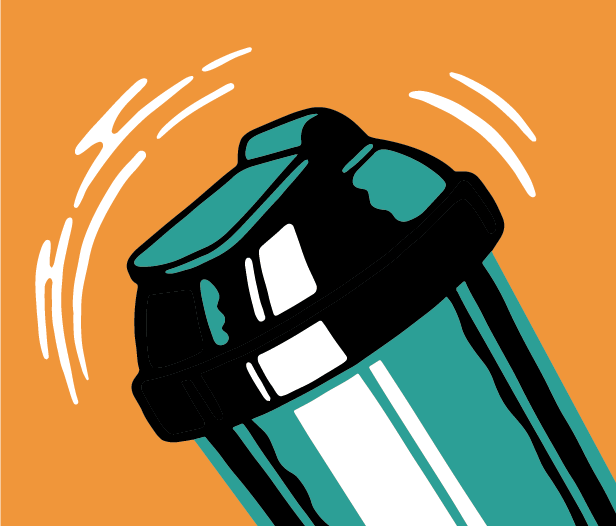 Shake well (Pro tip: Add a few ice cubes to your shaker cup)!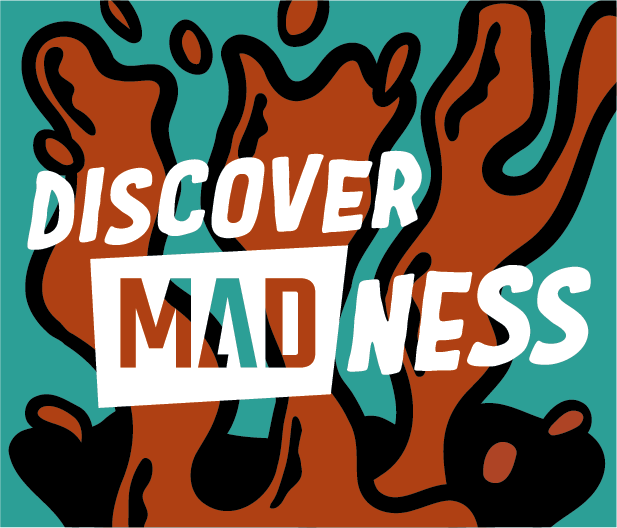 Ready in an instant! Start sipping and Discover MADness!

my dad's B Day present
I'm giving it to my dad for his birthday, so I hope he likes from the reviews it looks like it's good and my dad liked the wild honey terraria flavor a lot, but I sadly can't eat stuff with gluten or dairy so I can't have it.
Amazing!
Another great basic flavor!! It has good a good caramel flavor, buts it's not overpowering. Worth the money!
Better than that Coffee Chain
The caramel cold brew's flavor is amazing! It's obviously super easy and quick to make, and the taste is better than any premade refrigerated coffee drink you can find.
Nice flavor
Nice Carmel flavor. Also mixed it with the mocha. Better than Starbucks!.
Perfect.
Got this cause a streamer said it was good, they were right, it tastes awesome and is easier to make then regular coffee. Will be buying again <3