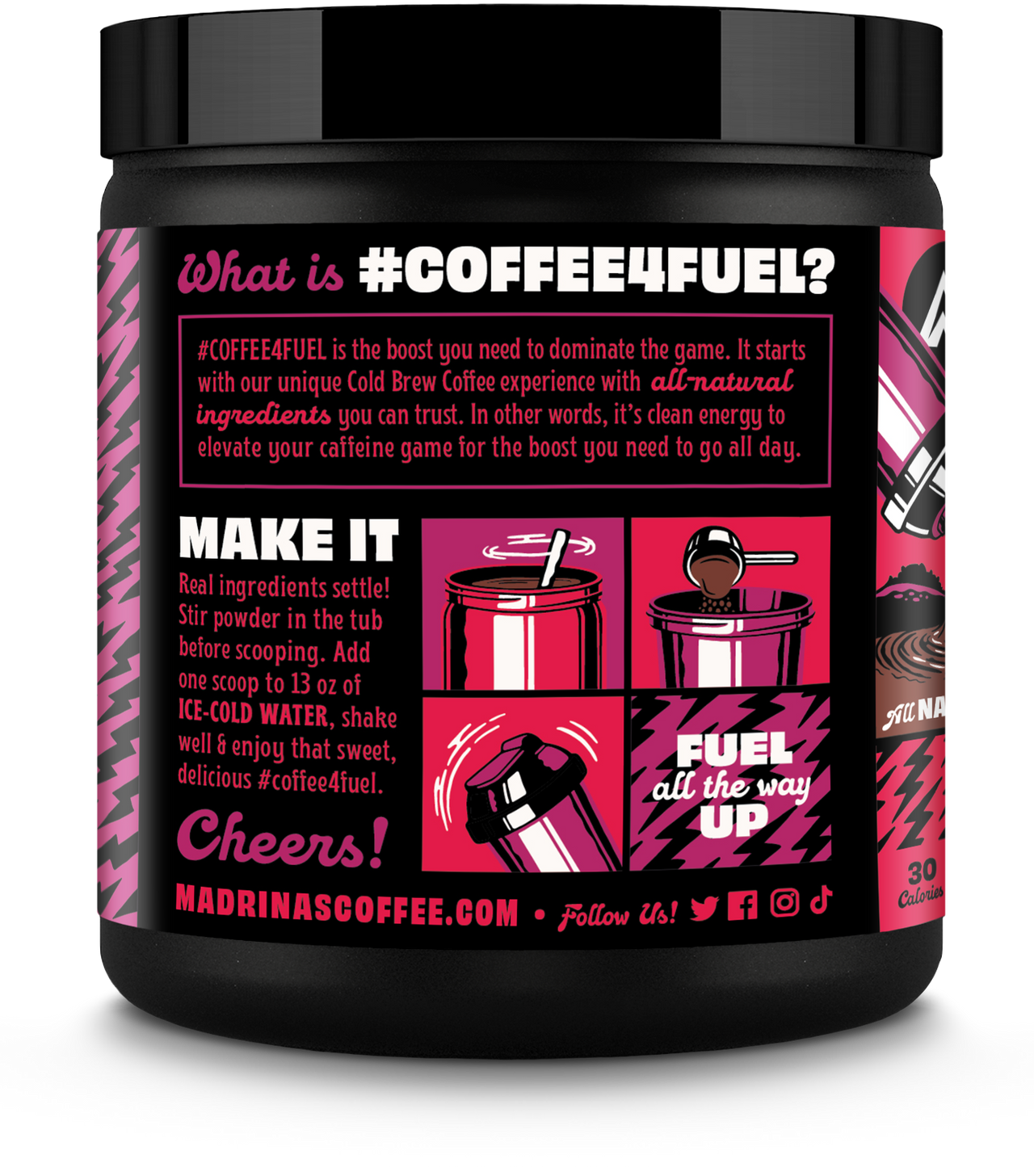 Stir powder in the tub before scooping.
Add one scoop to 13 ounces of ice-cold water.
Shake well (Pro tip: Add a few ice cubes to your shaker cup)!
Fuel all the way up & enjoy your #coffee4fuel!

A favorite in my house!
My husband and I love this flavor! I also like that it is lower in calories and comes with more servings! The flavor is phenomenal, they nailed dark chocolate raspberry perfectly! When we ran out my husband asked me to order more, he rarely asks for something specific like that.
One of my favorites
I was hesitant about this one until I tried it. It's got a rich chocolate flavor and a perfect amount of the raspberry. My fiancee likes her with milk and a little extra chocolate syrup but she has already talked about buy her own every month now. Highly recommend this one if your looking for a simple yet amazing flavor
Chocolatey,
I love mixing chocolate with my coffee. So, this flavor was right up my ally. I like mixing it with milk a lot. Really good. Plus, raspberry, to me, is a great flavor to mix with chocolate.
Amazing!
If you like dark chocolate flavored stuff, you will absolutely love this. The dark chocolate is a strong flavor. Like the other coffee's, it's not super sweet. I love this flavor because I'm able to add some fun syrups (like caramel) in it and it doesn't take away from the flavor.
Great dairy free drink
Surprisingly rich for something with no dairy. It has low sugar so expect the dark chocolate taste to be quite bitter, picture a 65-70% cacao bar with raspberry. I highly recommend using dairy free milk alternatives with it, I used cashew milk and it made it overall way better than using just water. It's definitely something I would buy again.