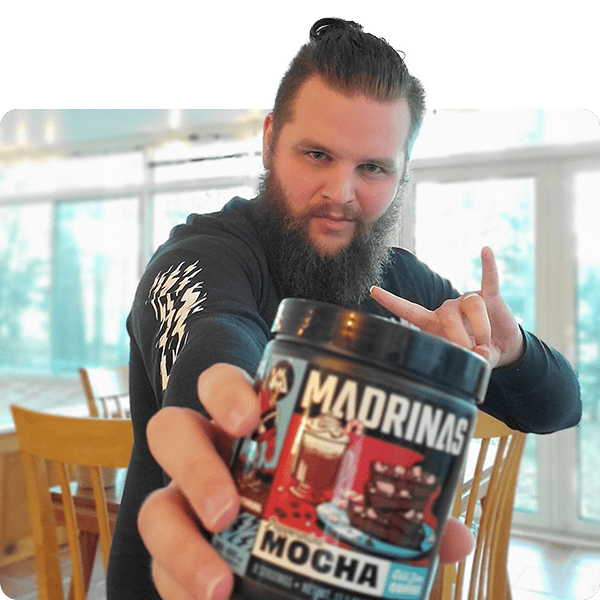 WOODROW JENKINS
I'm Woodrow Jenkins, Captain of the BootyBux Coalition! I'm a full time Twitch Partner and Sea of Thieves streamer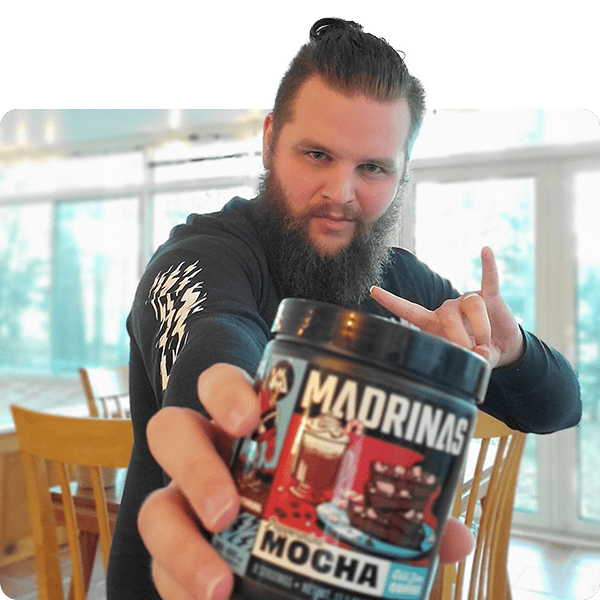 WOODROW JENKINS
I'm Woodrow Jenkins, Captain of the BootyBux Coalition! I'm a full time Twitch Partner and Sea of Thieves streamer
WOODROW'S PICKS
Woodrow's favorite Madrinas products are the silky smooth flavor of Dark Chocolate Salted Caramel Cold Brew and the refreshing tangy taste of Raspberry Lemonade. Give them a try!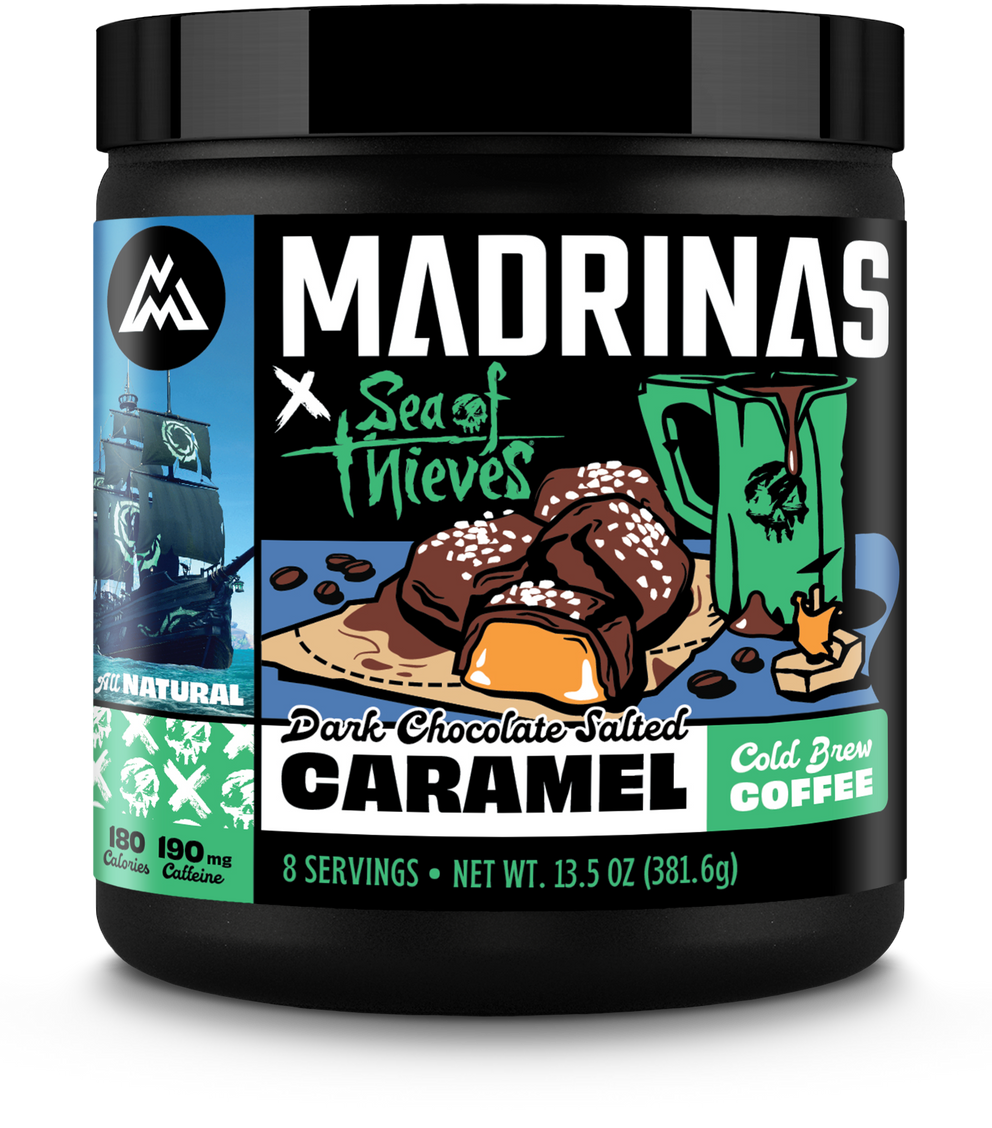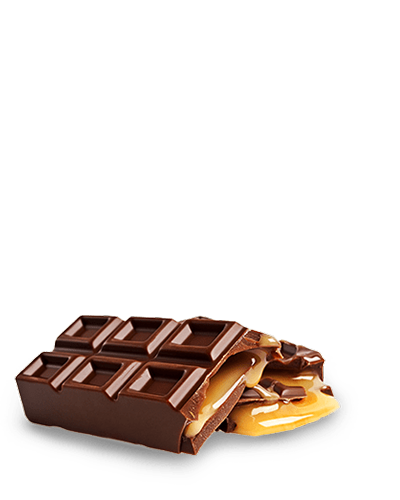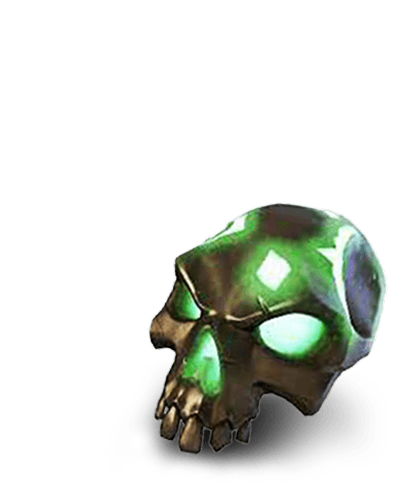 Dark Chocolate Salted Caramel
Sea of Thieves Collaboration
$19.99
When you lift anchor at Golden Sands & head out on the open seas, this Limited Edition Madrinas x Sea of Thieves Dark Chocolate Salted Caramel Instant Cold Brew Coffee will really put the wind in your sails. This indulgent combination of dark chocolate and caramel is sure to satisfy your sweet tooth. We even added a pinch of salt for the salty sailors out there! BONUS: Your order also includes access to an exclusive in-game 'Ah, Coffee!' emote. Each tub will include one digital download code for Xbox or Steam so you can fuel up in-game! This order includes: One (1) Tub of Dark Chocolate Salted Caramel Instant Cold Brew Coffee One (1) Emote Download Code for Xbox or Steam *Glow in the Dark Shaker Cup is NOT included with this product listing.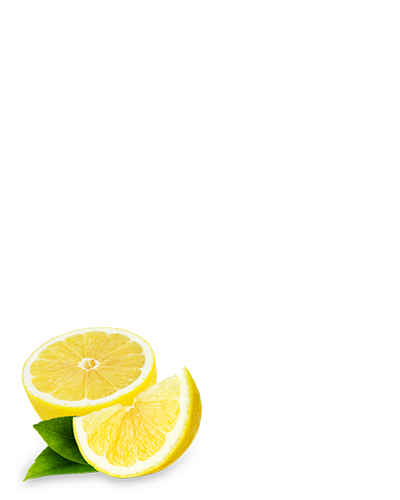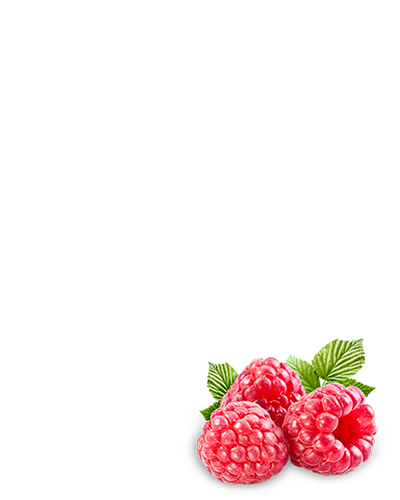 Raspberry Lemonade
$24.99
Attack your day with our Raspberry Lemonade Fruit Fueler. This refreshing Fueler provides a flavorful wave of energy with 190mg of all-natural caffeine from green coffee extract. Sweet and a little bit tart, like all lemonades should be, our Raspberry Lemonade is a delightful blend that perfectly captures the essence of summer in every sip.
MADRINAS X WOODROW JENKINS
"They have a coffee for everyone. Come closer and let me tell you a little secret"